Breaking: Cavs find Larry Sanders' replacement to fill out roster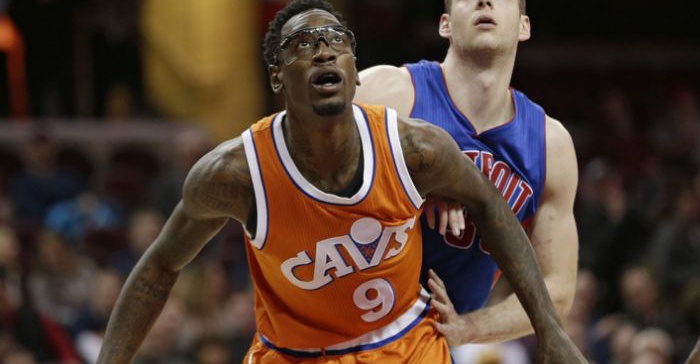 In a shocking turn of events, the Cleveland Cavaliers have released center Larry Sanders. The Cavs signed Sanders to a multi-year deal, but ultimately decided to release him before the end of the regular season.
With the final spot on their roster, the Cavs will reportedly sign center Walter Tavares from the NBA D-League to a multi-year deal. Per Shams Charania of The Vertical:
The Cleveland Cavaliers are planning to sign center Edy Tavares to a multiyear contract on Wednesday, league sources tell @TheVertical.

— Shams Charania (@ShamsCharania) April 12, 2017
Tavares, 7-foot-3 center, has been critical part of Raptors 905's championship contention in D-League. He's played 12 NBA games for Hawks.

— Shams Charania (@ShamsCharania) April 12, 2017
Known as 'Edy,' Tavares is a 7-foot-3 center from Cape Verde who played for the Toronto Raptors D-League affiliate and helped lead them into championship contention. The 25-year old averaged 10.6 points, 7.7 rebounds, 1.4 assists, and 2.7 blocks in 23.6 minutes per game for the 905.
More details to come…