Report: LeBron James would not commit past 2017-18 Cavs season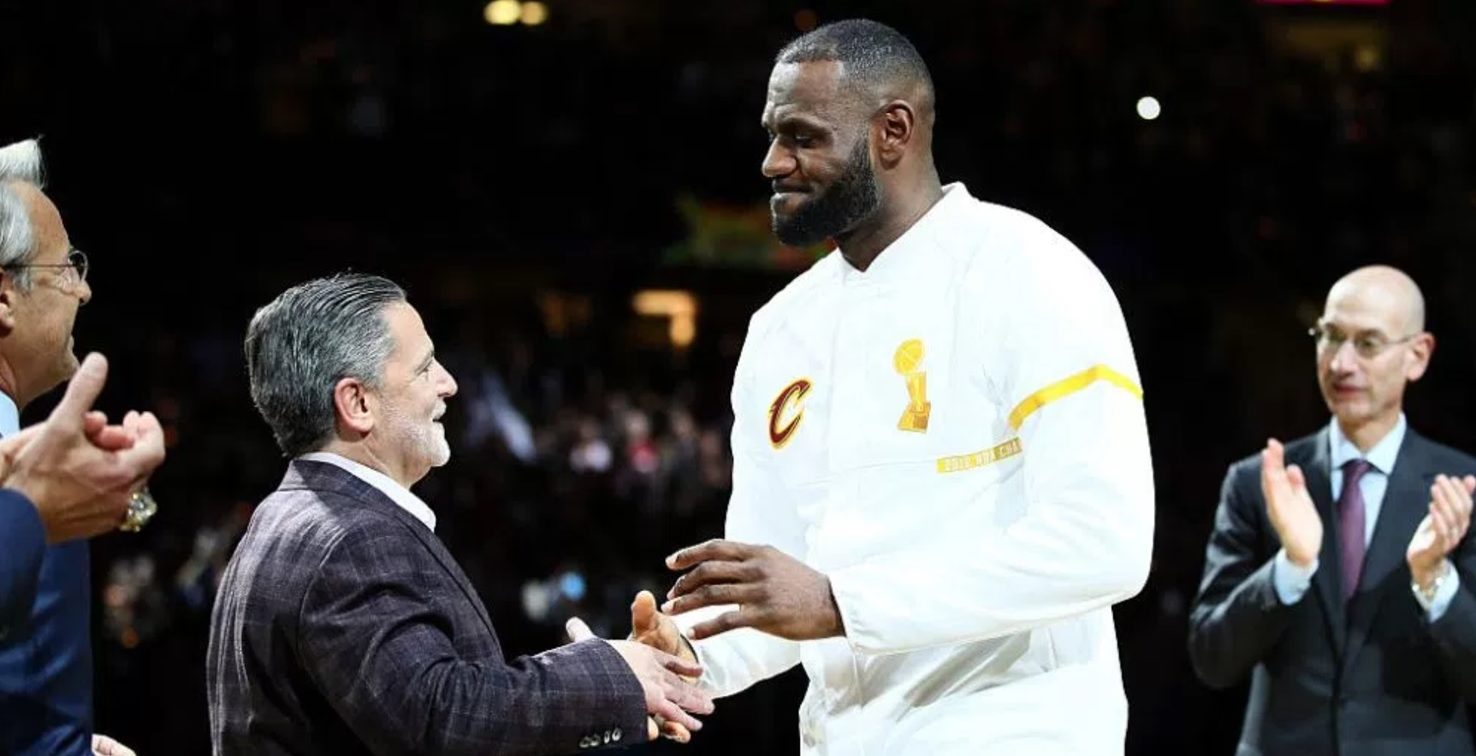 As the Boston Celtics and Cleveland Cavaliers prepare for their second matchup of the 2017-18 NBA season, new details are emerging about the Kyrie Irving trade. Despite winning one championship in three consecutive NBA Finals appearances, the Cavaliers reportedly initiated trade discussions for Irving.
During trade discussions, owner Dan Gilbert reportedly became 'keenly interested' in the Brooklyn Nets' 2018 first round draft pick and asked LeBron James to commit to Cleveland past the season according to Jackie MacMullan of ESPN:
Boston was not mentioned, but, league sources confirm, Gilbert later became keenly interested in securing the rights to Brooklyn's 2018 first-round pick, which the Celtics had acquired in the 2013 trade that sent Kevin Garnett and Paul Pierce to the Nets. When Gilbert, who declined to be interviewed for this story, was presented with the Celtics as a trade partner for Irving, he went to LeBron and tried to secure a pledge from his franchise player to remain beyond the 2017-18 season. James, team and league sources confirm, wouldn't commit.
Considering the circumstances, this is not a surprising move for James. Since the 33-year-old's return to Cleveland, he has signed shorter contracts and has kept his options open. However, unlike the previous seasons, there have been multiple reports about James potentially leaving in free agency for a team like the Los Angeles Lakers or Houston Rockets.
For the Cavaliers, they did surprisingly well in the Irving trade. Along with improving their depth with Isaiah Thomas, Jae Crowder, and Ante Zizic this season, the Nets' 2018 first round draft pick gives them options and a strong backup plan just in case. With the Nets currently having the eighth-worst record in the league, it will be interesting to see how this situation develops.