Cavs rumors: LeBron James reinvigorated vs. Timberwolves due to trade talks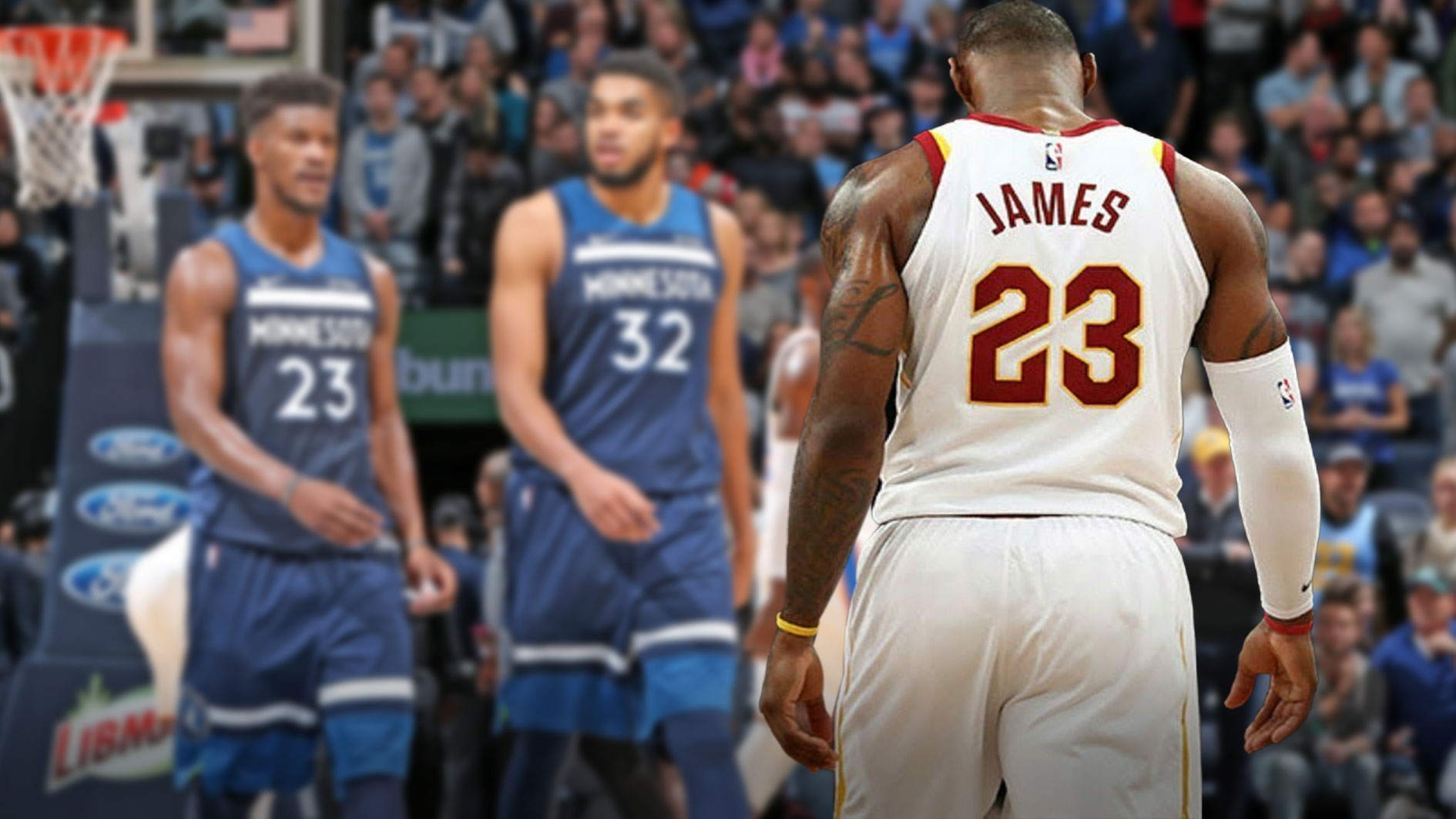 LeBron James at times this season has looked lackluster and even bored on the court, but in Thursday nights game against the  Minnesota Timberwolves, that didn't seem to be the case at all.
Against the Timberwolves, he had 37 points, 15 assists, and ten rebounds. He also made the two biggest plays down the stretch that helped the Cavaliers come out ahead.
As time winded down he had this enormous block on Jimmy Butler that kept the game tied.
LeBron James destroys Jimmy Butler with the block! We are headed to double overtime pic.twitter.com/eNaYsF2NbC

— NBA Bennyyyy (@NBA_Benn) February 8, 2018
That allowed the Cavaliers to get the ball back, and for him to work his Magic and do this:
BANGARANG 💥

LeBron James drills game-winner in OT pic.twitter.com/ObBisZFzhQ

— Agent of NBA Chaos (@World_Wide_Wob) February 8, 2018
Some commented after the huge win that James seemed to be more engaged and after the report went out today, there might be a good reason for that.
According to Chris Fedor of the Cleveland.com, he heard this from a source close t0 the Cleveland Cavaliers:
"We all needed some wind in our sails." Front office spoke to LeBron James last night before the Minnesota game about potential deals they were gaining traction on. LeBron seemed re-invigorated didn't he?"
If that is the case, this shouldn't come as a surprise. LeBron James has been calling the shots for the Cavaliers since he came back from Miami, so why would it be any different now? Even though there are reports that the relationship between Dan Gilbert and LeBron was strained, it's best for everyone that they work together.
This team isn't a playoff team without LeBron so the Cavaliers need to do everything in their power to keep him happy, and make sure he signs on the dotted line this summer.