Report: LeBron James' dynamic with Dan Gilbert has 'set the tone' for internal dysfunction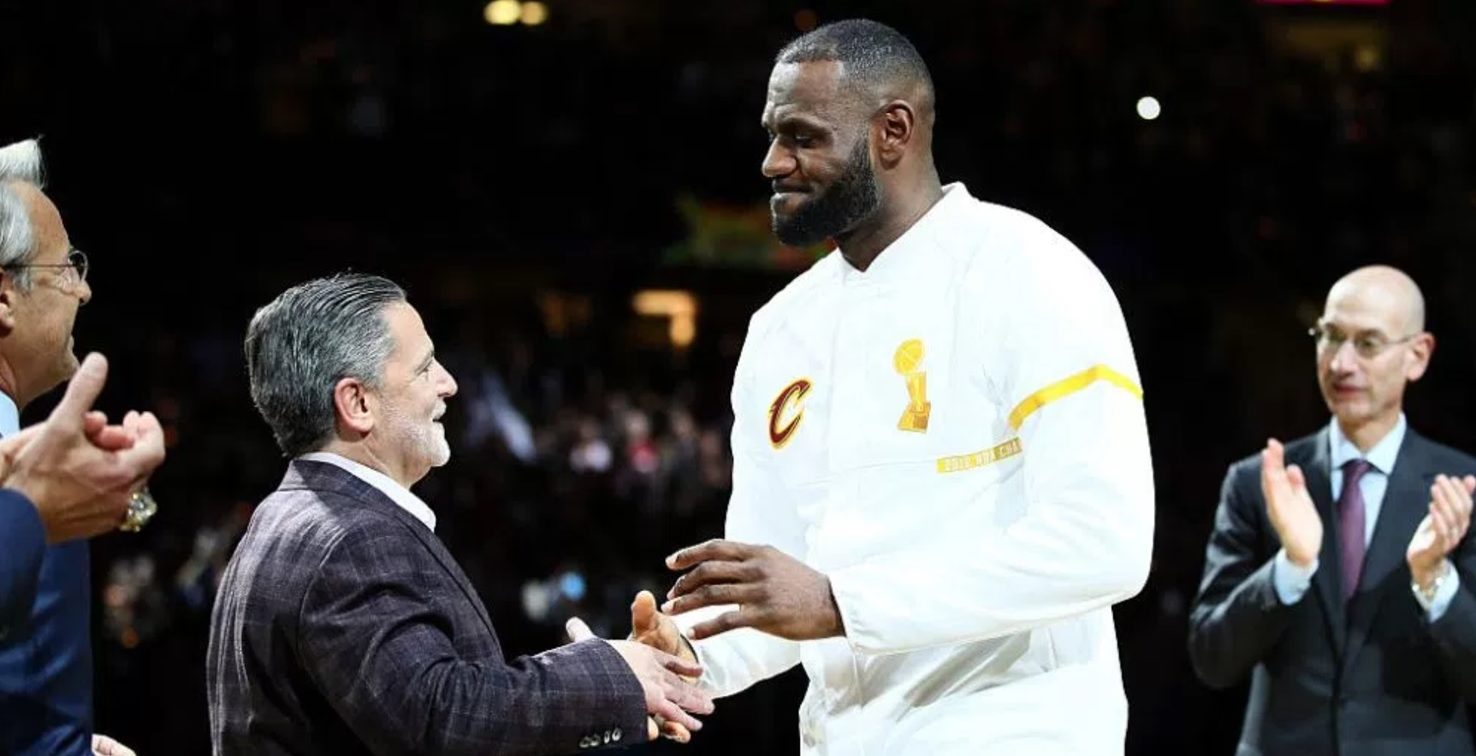 The long-standing rift between Cleveland Cavaliers owner Dan Gilbert and his best player, LeBron James, has put the organization in a state of red alert as of late.
Filled with frustrations due to an under-achieving team going through an underwhelming season, both Gilbert and James seem headed into a collision course, as pointed out by ESPN's Adrian Wojnarowski in an episode of Zach Lowe's The Lowe Post podcast.
"I think the LeBron James dynamic with Dan Gilbert issues sort of set the tone in the organization for others to square off," said Wojnarowski. "When the two most powerful people in the organization (do it), I think it opens the door for others to have that. The best player and the owner, that sets a tone. I think it only serves to amplify the other issues there."
The Cavs have been reportedly imploding not only in the locker room, but in the front office side of things, as the movers and shakers remain handcuffed to a massive luxury tax that reduces any chance of taking more salary in on any deal. The players have grown discontent as well, often siding with different groups within the team.
"You have a lot of taking of sides, you have a lot of cliques. The guys who've been there, the guys who just came in," added Wojnarowski. "Certainly what's gone on with players and coaches and there being a disconnect there. I think it goes back to the Kyrie-LeBron summer and nobody's ever really done that to LeBron. Nobody's ever said 'I don't want to play with him.' And somebody said it, did it, acted on it and got out."

"I think Kyrie said I'm not going to let LeBron dictate my future. Organizations, whether it was Cleveland the first time or in Miami, everybody in the league has had to wait for LeBron to dictate terms. A player said I'm going to dictate it and the team acquiesced and traded him. I think that set the stage for this."
Irving's trail-blazing trade request this summer changed the perfect picture that everyone wanted to team up with James, and some in the locker room have taken notice of that as well. The Cavs are only a half game over the red-hot Washington Wizards, and it won't be long before some heads are put to the fire.