LeBron James aggressively recruited Paul George to Cleveland last summer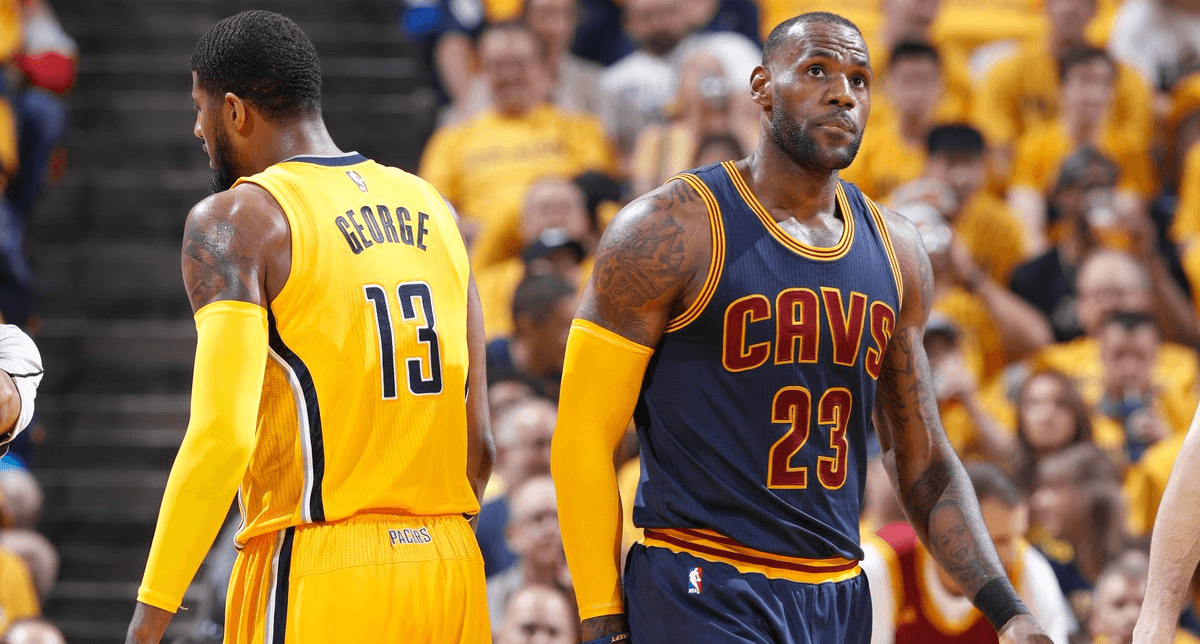 Oklahoma City Thunder star Paul George is a hot commodity.
The Los Angeles Lakers have made it no secret that they want George to join his hometown Lakers, and plenty of other teams pine for him. But there was one star who has wanted George to join him for quite some time.
That star was none other than LeBron James, who reportedly tried very hard to get the former Pacers star to the Cleveland Cavaliers, per Ramona Shelburne and Brian Windhorst of ESPN.
At this stage of James' career, a roster with two-way players who could help battle his rivals in Golden State would be a huge plus. Other playmakers who can take the burden off James would help as well. That's the reason James and George, the other marquee free agent next summer, have been linked. James aggressively recruited George behind the scenes last summer, selling him on a future together in Cleveland, but the Cavs deal mysteriously fell apart before George was dealt to Oklahoma City.
The combination of James and George would be devastating for NBA teams should it ever materialize. Part of the reason it's being discussed now is because of all the rumors that James is heading to the Lakers next season, as George may also do the same.
But that scenario is a long shot, and may never happen. The Lakers are very young and both James and George want to win as soon as possible. There's no telling if the two joining the Lakers will make that happen.
But it's fine to think about.