Report: League executive believe Cavs should trade LeBron James, Kevin Love or Nets pick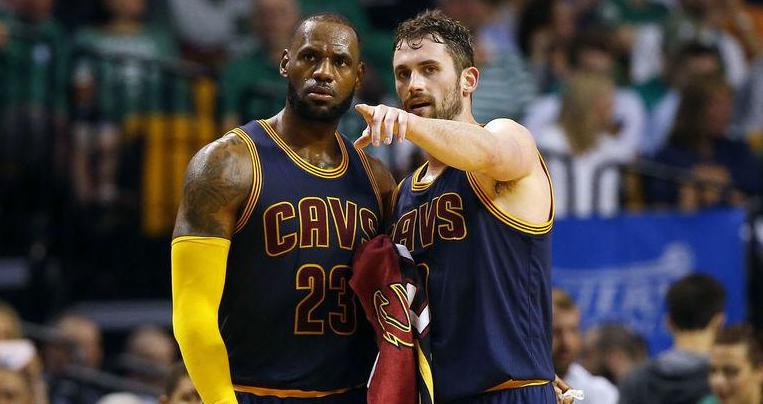 The Cleveland Cavaliers have gotten off to a rocky start to the season currently sitting with an under .500 record through the first 14 games played.
This has brought forth concerns about the Cavaliers' ability to turn it around and become a championship caliber team. According to Howard Beck of Bleacher Report, another team executive believes that if this continues down this path that Cleveland should seriously consider moving either LeBron James or Kevin Love.
"I think the pressure gets pretty high," said a rival team executive. "If it's not working, they should either move the [Nets] pick or Love or LeBron. Those should all be on the table."
At this point, it's extremely difficult to fathom the idea of moving on James given his importance to the team's overall success along with still being arguably the best player in the league. The decision to move on from him would be quite puzzling as he has yet to indicate any other things aside from the fact that he wants to continue to compete for championships, which he has done with three straight trips to the NBA Finals.
James is a franchise-changing player that can almost single-handed turn a team into a title contender. This makes pondering trading him seem even more head scratching. Unless he indicates that he wants to leave, that thought process will not take place within the Cavaliers' front office.
Meanwhile, the idea of trading Kevin Love would be much more realistic given that it has been discussed before. If the team believes that moving him would improve their championship odds, Love could be dealt at some point prior to the trade deadline. Ultimately, it is still too early for any of this chatter to be taken seriously.