Cavs rumors: Isaiah Thomas' hip injury 'more' than just torn labrum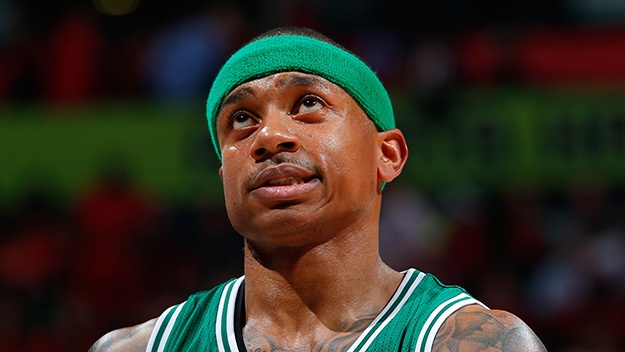 Cleveland Cavaliers general manager Koby Altman and head coach Tyronn Lue officially welcomed three new players to the team in a live press conference on Thursday afternoon. Amid the wide-ranging interview, Altman was repeatedly pressed for information about Isaiah Thomas' lingering hip injury, but the newly-appointed GM refused to divulge any revealing information, saying: "This is not going to be the Isaiah Thomas hip press conference."
To the frustration of several reporters who were gathered for the presser at Cleveland Clinic Courts, Altman and Lue refused to set a timetable on Thomas' recovery.
According to Jason Lloyd of The Athletic, there may be more to Thomas' injury than previously believed.
"One source with direct knowledge of Thomas' hip condition told The Athletic last week that he is dealing with more than just a tear. Some of those secondary issues in the hip he has played with for years now, such as a loss of cartilage and some arthritis, are complicating his healing process.

"No one has any idea how quickly this will heal or if it even will heal at all," the source said. "It's hard to predict."
Altman did mention one interesting tid-bit with regards to the Cavs' plans for Thomas' injured hip, briefly saying: "Our plan for Isaiah is non-surgical."
Thomas, now 28 years of age and entering a contract year, played a big role in the Boston Celtics' recent success. In 76 appearances for the Celtics during their 2016-17 campaign, the former Washington Husky standout averaged a career-high 28.9 points on 46 percent shooting from the field (career-high), 5.9 assists, 2.7 rebounds, and just under one steal (.9) in 33.8 minutes per outing.
While it's true that Thomas could be sidelined for some time at the beginning of the season, there is no doubt that he is doing everything in his power to get back on the floor.