Report: George Hill trade stalled because he thinks LeBron James might leave in free agency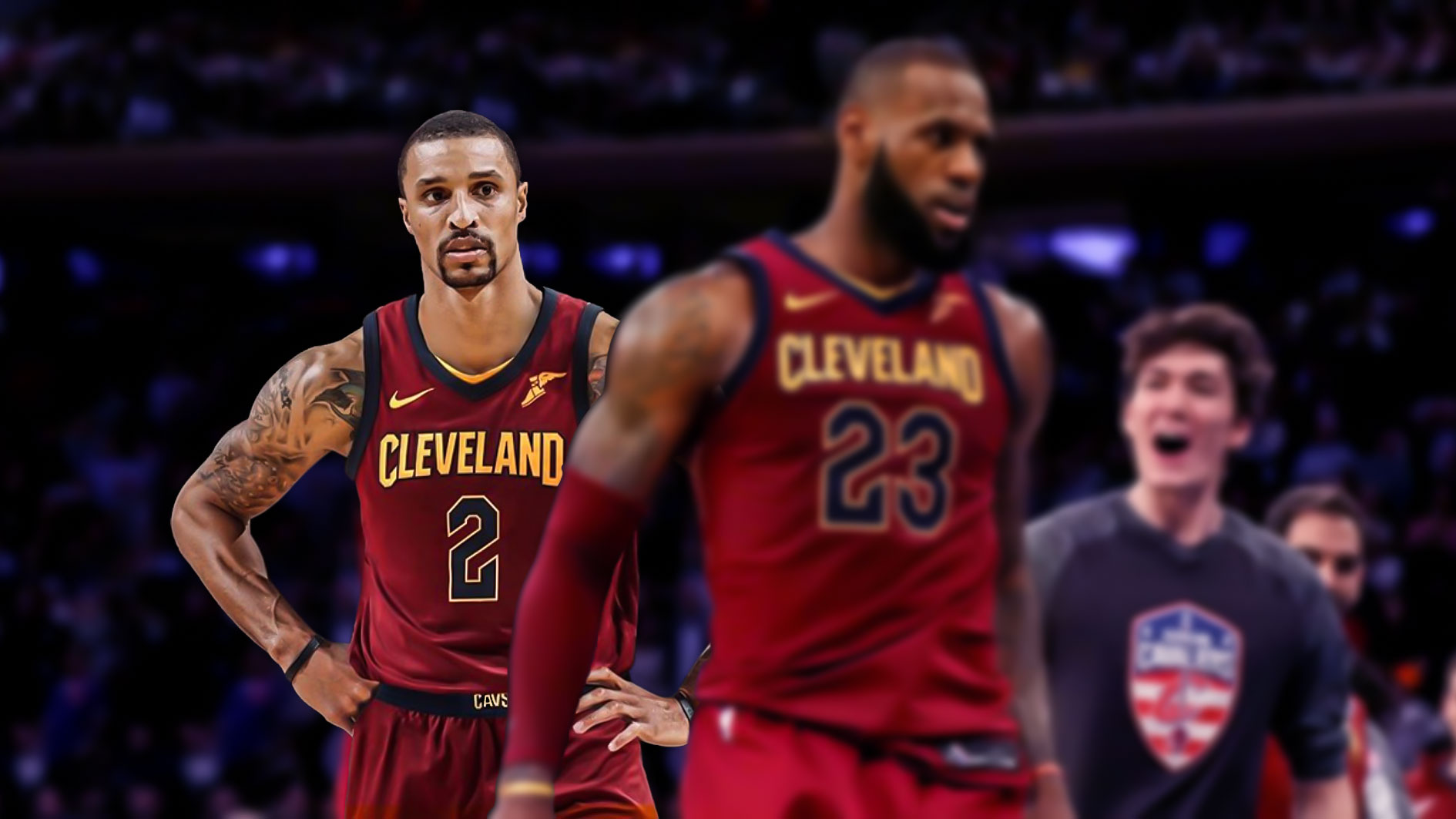 The Cleveland Cavaliers are reported to have interest in Sacramento Kings point guard George Hill, but there seems to be a bit of a hang-up. Hill, now 31 years of age, is concerned about LeBron James' impending decision, according to ESPN's Brian Windhorst.
As most hoops fans know, James, now in his 15th season of NBA service, can become a free agent at the end of the Cavs' 2017-18 campaign. As of today, no one on Kyrie Irving's flat Earth knows which way he is leaning, and the metaphorical clock on the wall continues to tick.
Via Reddit user Chuggawumba123:
"The George Hill and Cavs deal is stalled because Hill is unwilling to agree to a preliminary buyout for next year in the event that LeBron were to leave in the offseason," Windhorst recently said on ESPN Radio.

Hill has a pretty hefty contract and it looks like he wants every penny of it. Windhorst also mentions that the Cavs' recent lineups changes and Frye's return to the rotation have played a part in the decision to put the deal on hold, for now.
Hill is not simply a capable ball-handler, but he's also a great shooter. In his 39 games played for the Kings this season, the former 26th overall pick in the 2008 Draft has turned in averages of 10.5 points on 46.4 percent shooting from the field (45.1 percent from beyond the arc), 2.8 assists, and 2.8 rebounds.
Whether or not the Cavs will be able to complete a deal for Hill remains to be seen. Be sure to keep your browsers locked on Cavs Nation for more updates on this topic as they become available.