George Hill's MRI reveals nothing major, questionable for Game 4 vs. Pacers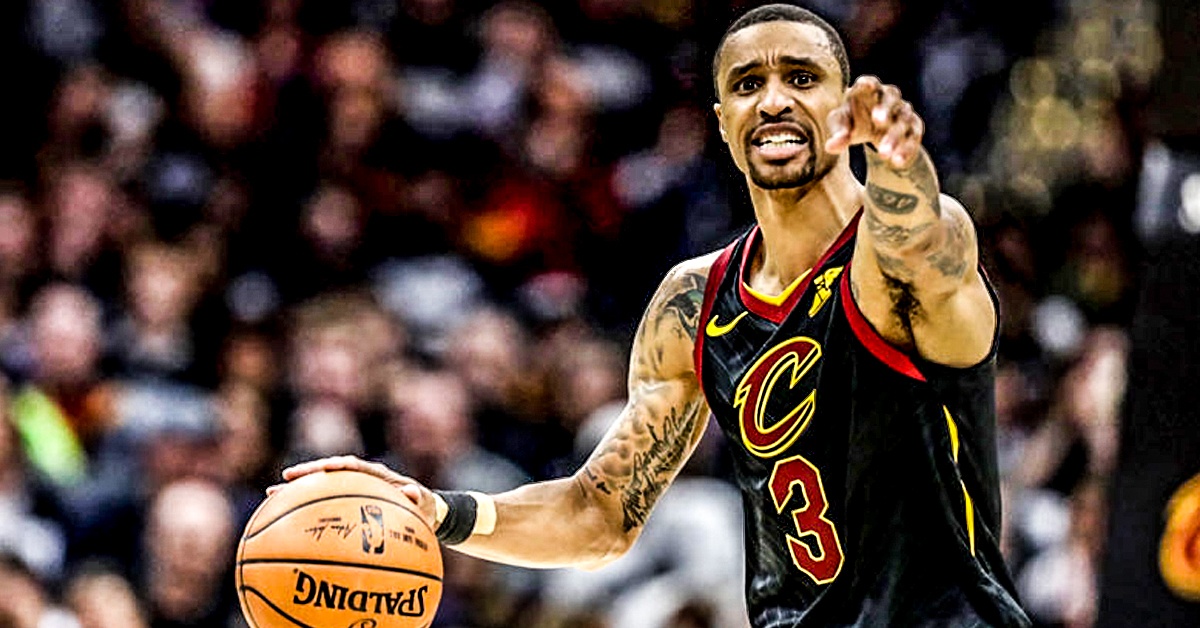 The Cleveland Cavaliers find themselves in a bit of a hole after dropping Game 3 against the Indiana Pacers to fall behind 2-1 in the first-round playoff series. It has been a bit of an offensive struggle through the first three games beyond the production that LeBron James has put forth.
The Cavs took another blow with veteran guard George Hill suffering an apparent back injury that has affected his play in the series. However, Shams Charania of Yahoo Sports is reporting that there is no seriousness with Hill's ailment but has listed him as questionable for Game 4 on Sunday.
Sources: MRI on Cavaliers guard George Hill's back revealed nothing major. Hill is expected to receive treatment for back spasms and listed as questionable for Game 4 on Sunday.

— Shams Charania (@ShamsCharania) April 21, 2018
Hill had initially suffered in Game 1 after Pacers forward Trevor Booker was hit on a back screen by him. He has been dealing with the injury in the last couple of games as he scored 11 points in the first half of Game 3 before he had to sit out the rest of the game due to his back stiffing up.
His potential absence in the lineup could shift toward the Cavs shifting up the lineup leaning more on possibly Jordan Clarkson and LeBron James taking care of the ball-handling duties. James has shown an increased ability to playmake in more of a point guard role while experiencing much effectiveness in that capacity.
However, this has seen veteran point guard Jose Calderon playing a limited role where he played in just a few minutes in Game 1 and 13 minutes in Game 2 prior to being a healthy scratch for Game 3. This trend will likely remain the same with James taking a greater role on the floor as the primary ball handler with the starting lineup.
Since being acquired at the trade deadline, Hill has been the team's starting point where he has struggled with being a more consistent offensive factor. This is something to keep an eye on the next day with this potentially pushing the Cavs in more of a bind against the Pacers ahead of Game 4.