RUMOR: Don't be surprised if LeBron James contacts Kevin Durant to team up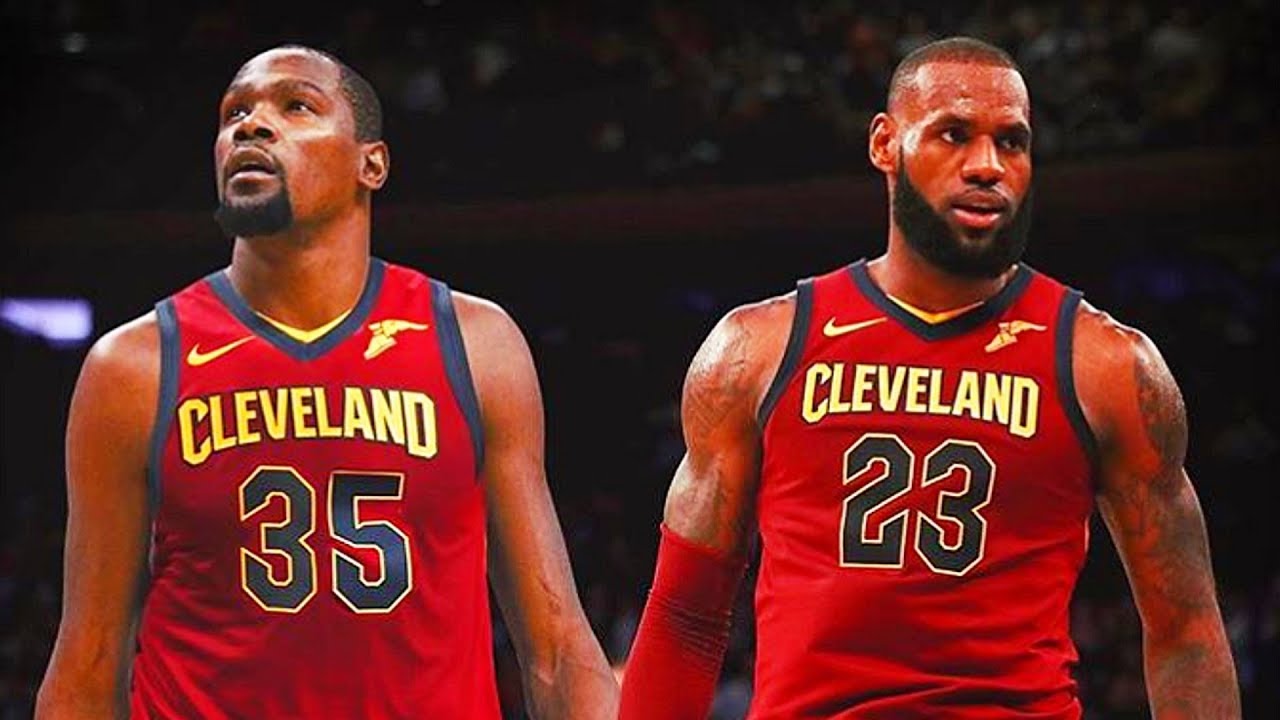 LeBron James and Kevin Durant on the same team? And not just for the All-Star game, but for the regular season and playoffs? Don't rule it out, says Marc Stein of The New York Times.
James and Durant will both become free agents this summer if they opt out of the final year of their current deals as expected, and while Durant is expected to rejoin the Warriors, James' decision and future are much more unclear. Stein says that he wouldn't be surprised, however, if James put in a call to Durant to talk about teaming up somewhere.
James will have three full weeks to dig into the various options, study the landscape for the most fertile locales for title contention and, perhaps most crucially, make clandestine connections with the starry likes of Paul George, Kawhi Leonard and, yes, Paul and James Harden to explore the prospects of teaming up somewhere.

It frankly wouldn't surprise me to ultimately learn that James contacts Durant — himself a free-agent-to-be if he declines his player option with the Warriors for next season, as expected — to see if joining forces somewhere makes any sense. James, remember, is the face of the N.B.A.'s Player Power era. Anyone who tries to tell him that it simply wouldn't be fair for James and Durant to wear the same uniform should prepare for James's retort that he has zero interest in the outside world's rules.
This would certainly be an interesting and likely unrealistic thing that could happen. Durant and the Warriors are dominating the league with their four stars, and there's little-to-no reason for him to want to leave. James, on the other hand, is a different story. It's unclear what he's going to prioritize this summer, whether it be winning, a young team, off-the-court business opportunities, better life for his family, or something else completely.
A James and Durant connection would surely tip the balance of the league, especially if it were to happen somewhere outside of the Cleveland Cavaliers and Golden State Warriors. Stein also says that James' family could be a deciding factor in his decision-making this summer, so there's that aspect to consider as well.
There's at least one game to be played, however, in Game 4 of the NBA Finals before we move on to free agency, which begins on July 1.