Report: Stephen A. Smith says Dan Gilbert wants to sell Cavs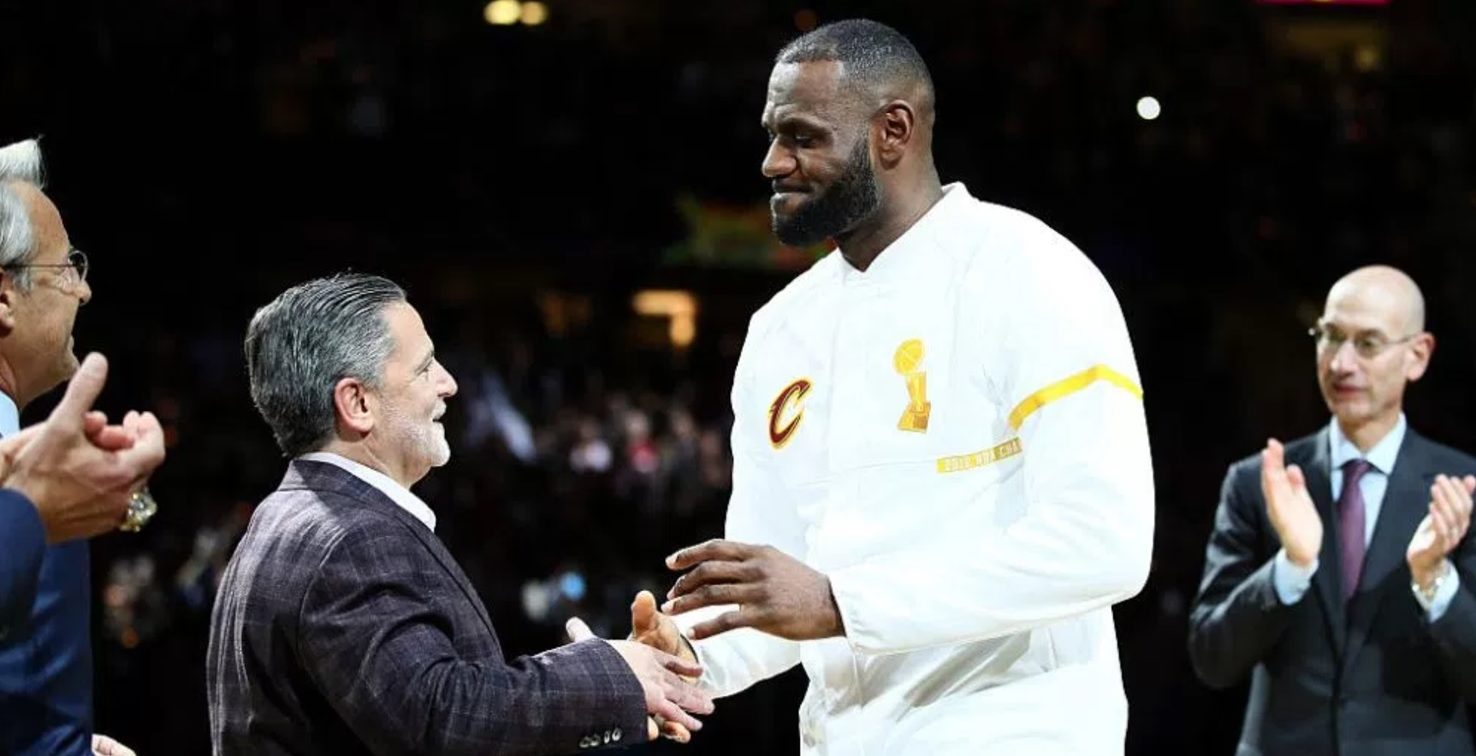 Since LeBron James' return to the Cleveland Cavaliers, January has been a challenging month and the 2017-18 NBA season is no different. However, unlike past seasons, age and defense are two major concerns as general manager Koby Altman and company are looking for help at the February trade deadline.
After losing to the San Antonio Spurs, which marked six losses in their last seven games, Stephen A. Smith of ESPN (via Clevis Murray of FanSided) shares owner Dan Gilbert wants to sell the team:
Dan Gilbert wants to sell the Cleveland Cavaliers. (Via Stephen A. Smith – ESPN)

— Clevis Murray (@ClevisMurray) January 24, 2018
Along with the losing month and team meeting which questioned Kevin Love's illness, Smith's latest report only adds to the drama. As Smith has not been the most reliable source, it will be interesting to see if other reporters like Adrian Wojnarowski of ESPN or Shams Charania of Yahoo! Sports legitimize his story.
Earlier in the season, LeBron James revealed he 'obviously' would want to buy the Cavaliers when the time comes. However, his current focus is to help his team return to playing championship-level basketball.
Heading into the trade deadline, the team's approach to standing pat or making changes could have major implications for James' upcoming free agency. Armed with the Brooklyn Nets 2018 first round draft pick, their pursuit of a fourth consecutive NBA Finals appearance could negatively affect their long-term goals should James ultimately leave Cleveland for the second time.
Amid the drama, with 36 games remaining in the season, all the Cavs can do now is get back to their winning ways.