Rumor: Cavs willing to move Tristan Thompson in potential trade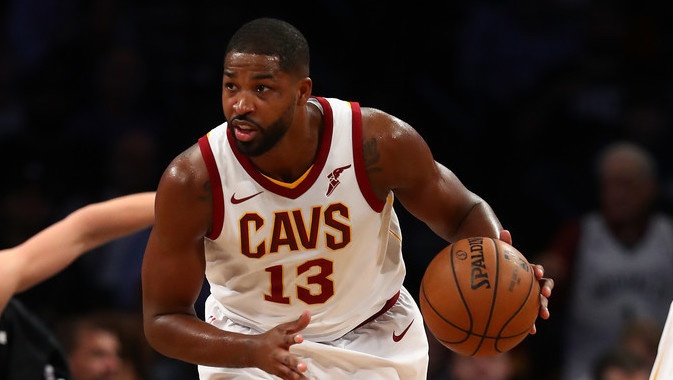 The NBA's February 8 trade deadline is approaching fast, and teams all around the league are keeping a keen eye on players who could be available, including the Cleveland Cavaliers.
Who (or what) might the Cavs be willing to part ways with in a deal, though? According to a report from Yahoo! Sports' Shams Charania, Tristan Thompson is a player who's name has surfaced.
"Multiple NBA teams have cited Tristan Thompson as an asset Cleveland is willing to move in the right deal, such as one for the Los Angeles Clippers' DeAndre Jordan. Nevertheless, the superstar talent of Oklahoma City's Paul George or New Orleans' DeMarcus Cousins, each deserving of that Nets first-rounder, won't see the light in this trade market as of right now, league sources said, as those teams are fully focused on winning with each respective player."
Thompson has great rebounding skills, but the 26-year-old missed several games this season with a calf injury. In his 21 appearances with the Cavs this season, the Canadian native has turned in averages of 5.3 points on 60 percent shooting from the field and 5.7 rebounds.
Whether or not the Cavs will actually pull the proverbial trigger on a deal that would send Thompson to another team remains to be seen, but a decision could be made relatively soon. Maybe he stays in Cleveland — maybe not.
The Cavs, losers in seven of their last ten games, will be back in action on Friday night, as they're scheduled for a match-up in Indianapolis against the Pacers. Tip-off is set for 7:00 p.m. EST with Fox Sports Ohio and Fox Sports Indiana having live broadcast coverage.