Cavs rumors: Cleveland invites Kendrick Perkins to training camp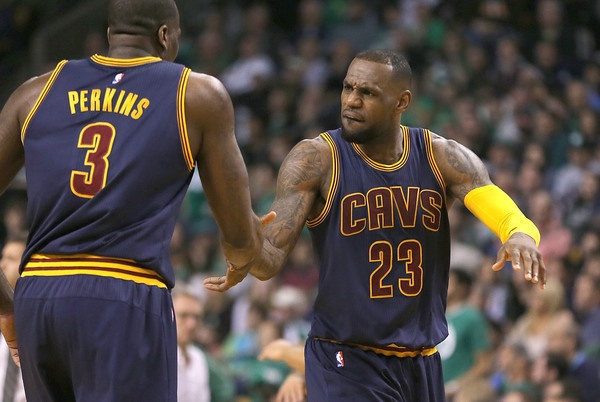 According to several reports, free agent center Kendrick Perkins has been invited to join the Cleveland Cavaliers' training camp roster.
Over the past few days, Perkins, now 33 years of age, has been working out with LeBron James at UC-Santa Barbara's campus.
If he accepts, it is unclear whether or not Perkins will make Cavs' final cut of preseason players.
"Cleveland already has 15 players under guaranteed contract and is $18.6 million over the league's luxury tax line — which means it would cost the team millions to cut someone else and give a roster spot to Perkins," Joe Vardon of cleveland.com wrote in his recent article.

"Perkins, a 13-year vet who averaged 5.4 points and 5.8 boards for his career, is not eligible for Cleveland's remaining "two-way" contract, Vardon continued. "Those are new to the NBA this year and are meant for players who will spend time in both the developmental, minor "G" League and the NBA."
Perkins, 6-foot-11, last played for the New Orleans Pelicans during their 2015-16 campaign, where he averaged 2.5 points and 3.5 rebounds in 37 appearances.
Avid Cavs fans will remember Perkins. "Perk," as he is known, played in 17 games for the team in 2014-15. Other teams the former 27th overall selection in the 2003 NBA Draft (Memphis Grizzlies) has played for include the Boston Celtics and Oklahoma City Thunder.
Adding Perkins means that the Cavs have now filled 19 of their 20 available spots for camp invitees.
Perkins is well-liked by several members of the Cavaliers organization. If he makes the squad, maybe his career can be rejuvenated.