Report: Cavs initiated Kyrie Irving trade discussions first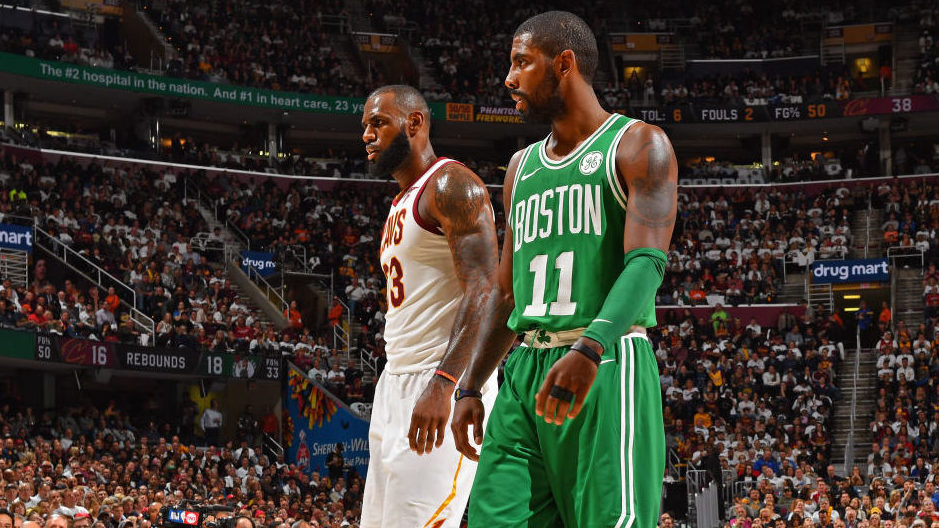 After the Cleveland Cavaliers won one championship in three consecutive NBA Finals appearances, the basketball world was stunned when Kyrie Irving requested a trade. With the opportunity to continue this level of success playing alongside LeBron James, many were surprised by the decision.
As the Boston Celtics host the Cavaliers, new details have emerged about what led to Irving's request. According to Jackie MacMullan of ESPN, the Cavaliers reportedly initiated trade discussions following the 2016-17 NBA season:
None of the teams made a formal offer, but news of this potential transaction stung Irving, who, sources close to him say, became convinced that LeBron's camp, which also represents Bledsoe, orchestrated the trade talks.

Team and league sources refute that, saying that it was Griffin who initiated the trade talks with Phoenix. Griffin, who is close with Irving, sensed both his unhappiness and his restlessness and was preparing for the possibility that Irving would request a trade. But once Griffin was no longer employed by the team, the conversations stalled. Cleveland then engaged in talks with Indiana and Denver, according to league sources.
As it is extremely rare for the top two teams in the conference to make a trade with each other, it appears all parties involved are happy. For Irving, he has established himself as the Celtics' first option while leading them to the best record in the Eastern Conference at 30-10.
As for the Cavaliers, they have improved their depth while having the Brooklyn Nets' 2018 first round draft pick. Despite implementing the new players and dealing with injuries, James and company currently have the third-best record (25-12) in the conference. With Isaiah Thomas' successful 2017-18 season debut against the Portland Trail Blazers, there is great optimism in Cleveland as they will look to extend their Finals appearances.