Rumor: Cavs could've had Paul George last summer if LeBron James committed long-term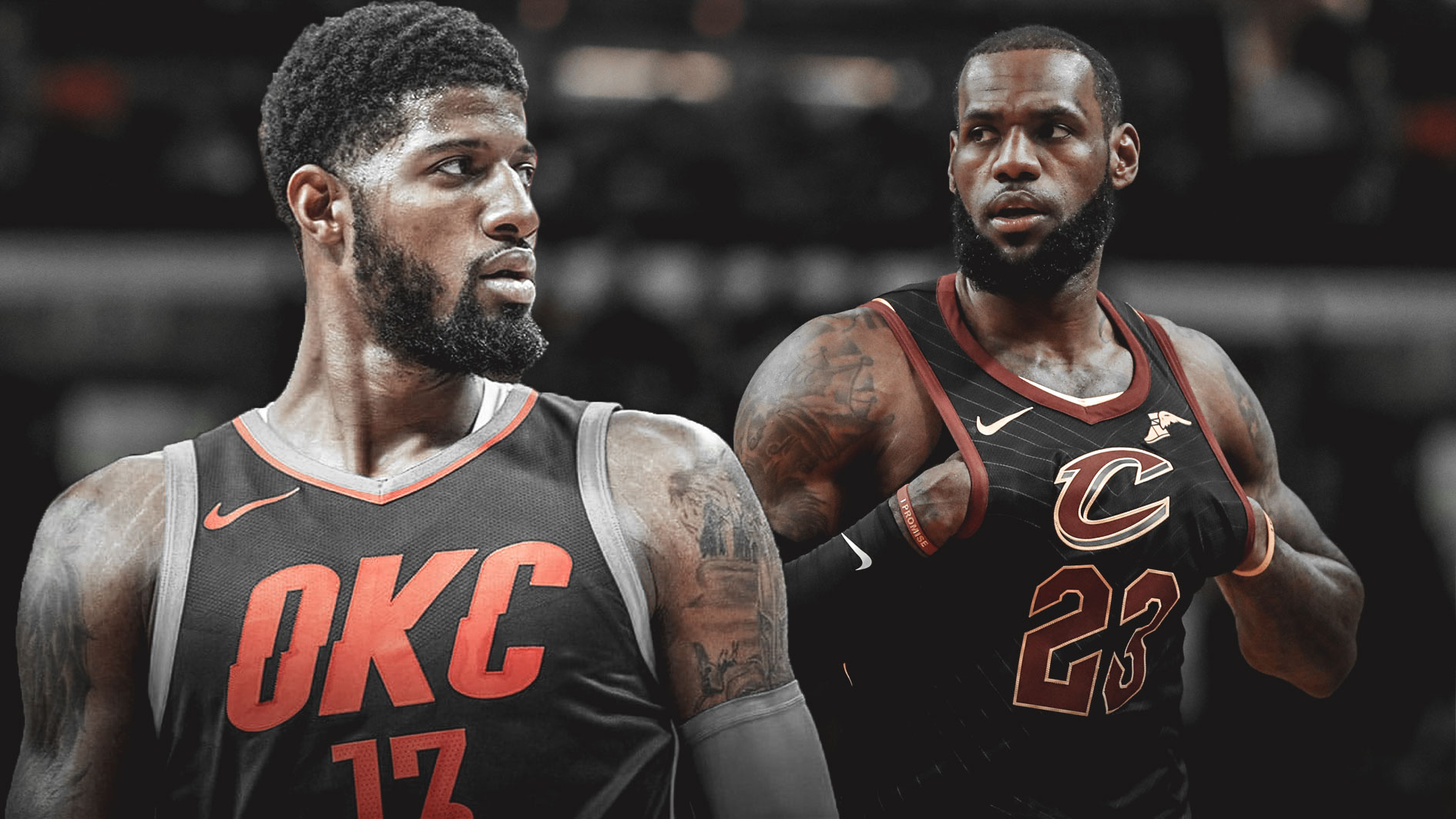 LeBron James' impending decision has Cleveland Cavaliers fans wondering what if, as a myriad of changes resulted in an unprecedented season with James still managing to carry the team to a fourth straight NBA Finals.
It was only a year ago that the Cavs could line themselves to acquire then-Indiana Pacers forward Paul George, but talks reportedly broke down before the deal could materialize.
ESPN's Adrian Wojnarowski spoke in depth about what could have happened last summer, had James committed to staying with the Cavs beforehand.
"Last summer, they could have acquired Paul George," said Wojnarowski on the Adam Schefter Podcast. "I think Paul George wanted to know, 'if LeBron commits to some years going forward, then I might be willing to commit.'

"When LeBron wasn't willing to commit to an extension, that told me, they could have had Paul George without losing Kyrie. That's a very different team: Kyrie Irving, Paul George and LeBron James. When he wasn't ready to do that then, Cleveland was worried and rightly so."
James had already tried a superteam with Irving and Love, one that fell short of a star cluster in Golden State, as the Warriors dismantled the Cavs 4-1 in the 2017 NBA Finals.
But his unwillingness to commit was the one reason the Pacers backed away from the potential deal, it was what generated owner Dan Gilbert being irate and lashing out at the Pacers' front office later on in the season.
Gilbert had already a history of lashing out at James, so the Pacers had to take his rage instead, even if it was, after all, unwarranted.