Kyle Korver generating interest from Celtics, Sixers, Raptors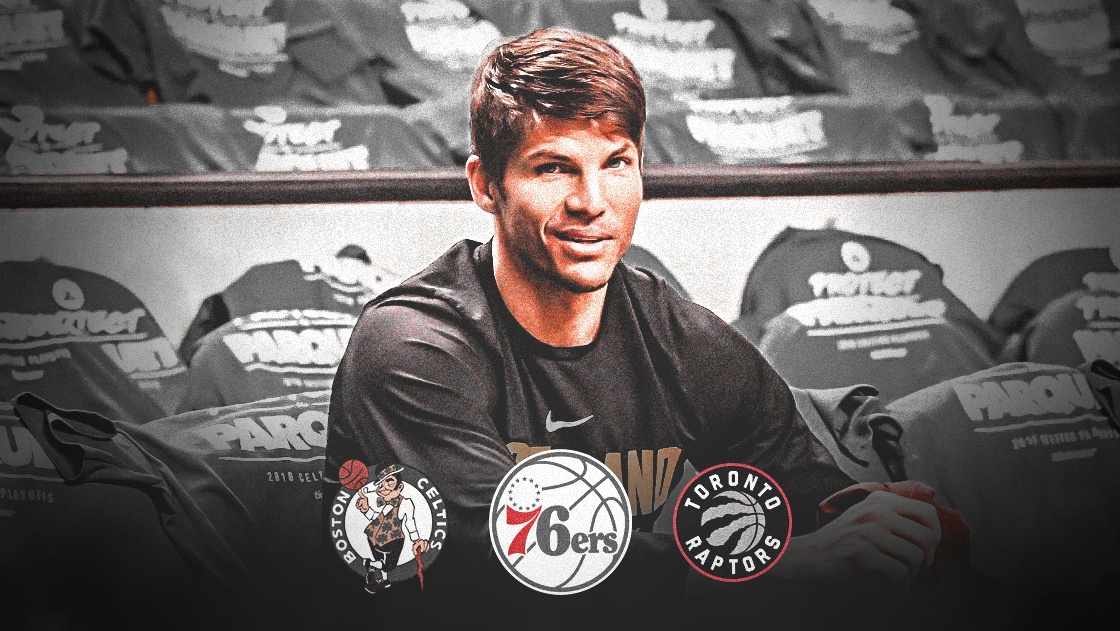 In wake of All-Star forward LeBron James' decision to sign with the Los Angeles Lakers, it has left the Cleveland Cavaliers in rebuild mode looking to reshape the roster.
One of these possible moves could be the team moving on from veteran guard Kyle Korver this offseason as Sam Amico of Amico Hoops is reporting that the Cavaliers are getting a lot of interest around the league for the 37-year-old services.
Korver is drawing at least some interest, apparently from the Toronto Raptors, Boston Celtics and Philadelphia 76ers. All are Eastern Conference contenders, and Korver would be a major boost off the bench for a team looking to reach the Finals.
Cleveland will likely entertain trade talks as Korver still holds plenty of value heading into his 16th year in the league. He is still performing at a high level as a strong option off the bench behind his stellar shooting ability from beyond the arc as still one of the top shooters in the league. Korver is coming off a solid campaign where he averaged 9.2 points on 45.9 percent shooting from the field and 41.3 percent from beyond the arc.
He was also a feasible scoring option in the playoffs that saw him average 8.3 points on 41.3 percent shooting from distance in 22 games played with 11 starts. This saw him nail four or more 3-pointers in seven contests during this year's playoffs while averaging 14.5 points on 58.3 percent shooting from the field and 56.0 percent from beyond the arc in the second round series against the Toronto Raptors.
Korver is currently in the second year of his three-year, $22 million deal that will pay him roughly $7.5 million in the last two years of the contract. It is a relatively reasonable price for what he offers as a proven shooter that can be a factor off the bench. With there being a few teams interested in acquiring him, a deal could be in the works in the near future.