Cavs intend to make Rodney Hood a restricted free agent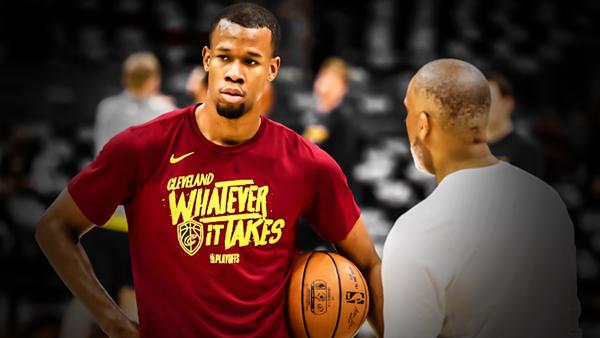 The Cleveland Cavaliers have officially shifted gears towards a crucial offseason following their quick dismissal from the 2018 NBA Finals. Needless to say, Cleveland has a big summer ahead of them as they hope to keep small forward LeBron James around.
One of the notable decisions they must make is whether or not shooting guard Rodney Hood is a part of their future plans. According to Sam Amico of amicohoops.net, the Cavs may reportedly pick up Hood's $3.4 million option thus making him a restricted free agent:
Finally, the Cavs intend to pick up Rodney Hood's contract option of $3.4 million. That will make Hood a restricted free agent — meaning the Cavs can match an offer from another team. But I've been told that picking up the option does NOT mean Hood is set in the Cavs' plans.
Although Cleveland may go ahead and pick up Hood's option, there is no guarantee that he will be on the team for the 208-19 NBA season. This will just allow them to match any offer he may potentially receive in free agency this summer.
The Cavs acquired Hood in a three-way trade involving the Utah Jazz and Sacramento Kings in an attempt to salvage the season. Unfortunately, they got little return from him following a strange series of events that ultimately relegated him to the bench. However, he suddenly showed flashes of his versatile scoring ability in Game 3 of the Finals by scoring 15 points on 7-of-11 shooting. That said, there has been some speculation regarding how well he could have performed had he been given heavy minutes much earlier.
Regardless, his future in Cleveland will likely be dictated by whatever James decides to do this offseason.