Rumors: Clippers might 'strongly consider' trading DeAndre Jordan to Cavs if Nets pick in play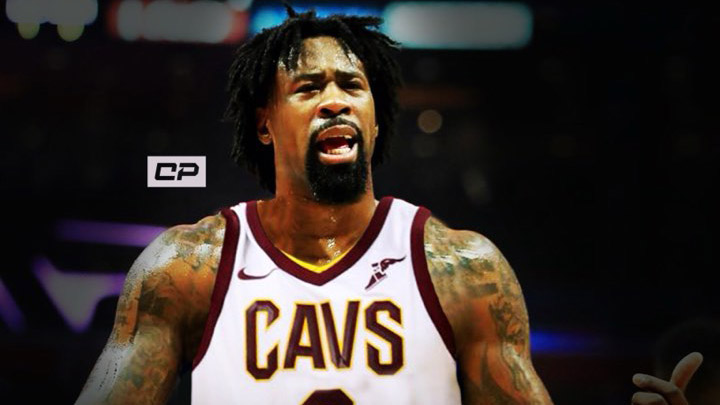 In an interesting piece, Terry Pluto of cleveland.com reports that signs point to the L.A. Clippers trading big man DeAndre Jordan to the Cleveland Cavaliers being a realistic possibility.
"I've heard the Clippers would strongly consider it if the Cavs added the Brooklyn 2018 first-round draft pick that they acquired in the Kyrie Irving deal. I've heard the Cavs don't plan to trade that pick."
Of course, both of those statements are opposite. The Nets' first-rounder will be a top pick and it holds a lot of value with a good upcoming draft class, which is why the Clippers want it, but the Cavs will probably hold on to it unless they are offered a deal that blows their mind.
As for the Clippers, they started their first season post-Chris Paul on a tear, with newcomers Patrick Beverley, Louis Williams, Danilo Gallinari, and Milos Teodosic on board. A lot of injuries have derailed the team's potential, and this season the Clippers will struggle to make the playoffs anyway. It could be time to part ways with Jordan so the Clippers can officially tank for the rest of the way until April while their stars recover from injuries. This way, they will enter next season with two lottery picks plus the same strong core, without D.J. of course. Jordan could become a free agent at the end of this season if he opts out of his player option, which he will most probably do.
Jordan would bring a much-needed defensive presence to protect the Cavaliers' paint. He is not a top defender but has great size and athleticism that helps, and pulls down 15 rebounds a game. His contract is also a concern for the Cavs, as they do not want to part ways with the Nets pick in case LeBron James leaves and they are headed for a rebuild. Giving away the Nets first-rounder means the Cavs would take the risk of losing LeBron James, Jordan, Dwyane Wade, among others, in free agency for nothing in exchange.
The Cavs would have to trade big man Tristan Thompson, plus Channing Frye or Iman Shumpert to match salaries, as the Cavs have very little space to operate salary-wise. Keep an eye on these two teams as the February 8 trade deadline approaches.