What the Cavs are requesting in a trade for Kyrie Irving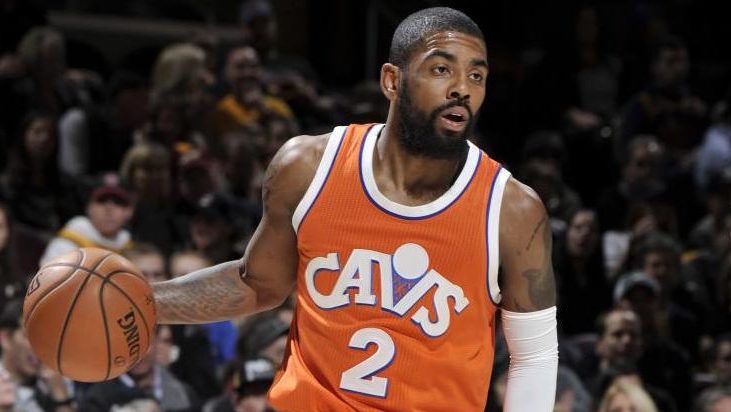 During the introductory press conference for new general manager Koby Altman, the Cleveland Cavs made it clear that it was still a fluid situation.
According to Joe Vardon of Cleveland.com, the Cavaliers already have in mind what they want in exchange for the four-time All-Star point guard.
The word is out around the NBA. The Cavaliers want a veteran starter, a blue chipper on a rookie contract, and a first-round pick for Kyrie Irving.
This only adds to the report from Brad Turner of the L.A. Times from Friday night that the Cavs want a vet, a young player on a rookie deal, and draft picks.
Clippers found out Cavs want veteran starter, young player on rookie contract and draft picks, per source. Clippers don't have that.

— Brad Turner (@BA_Turner) July 28, 2017
Latest reports from Vardon also go on to state that the Cavaliers are working hard toward hammering out a deal for Irving. It has become quite clear at this point that the two sides have reached an irreparable state in their dealings with each other that has made a trade the only true solution.
There have already been reports that up to 20 teams have already contacted the Cavaliers about possibly acquiring the 25-year-old. There will likely be a plethora possible landing spots available, it's just a matter of the team working out what they believe is most suitable for a player of Irving's caliber.
He is currently set to enter the third year of his five-year, $94.3 million deal that also includes a $21.3 million player option for the 2019-20 season.