Although LeBron James' future with the Cleveland Cavaliers is hanging in the balance, the Cavs have another star who may have played his last game in a Cleveland uniform, depending on what James decides to do. Kevin Love has been a fan favorite ever since he became a Cavalier, even while being as the scapegoat for Cleveland's struggles by the national media.
Out of all the current members of the team, the Cavs may have the most options with Love, whether James stays or leaves.
After James announced his return to the Cavaliers in 2014, Love to Cleveland was the worst-kept secret in the NBA. About a month after James signed, the Cavs traded the past two first overall picks, Andrew Wiggins and Anthony Bennett, to the Minnesota Timberwolves for Love. Now, the Cavaliers had their own "Big 3" in James, Love, and Kyrie Irving.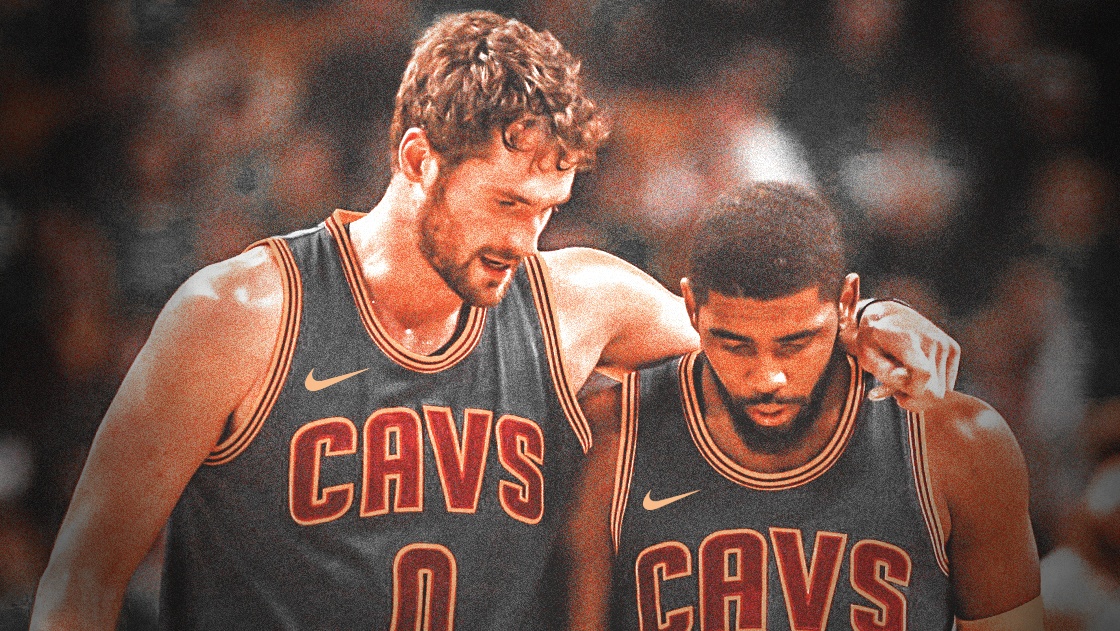 After a season of the roster gelling, the Cavs were beginning to play great basketball as the playoffs began. For the year, Love averaged 16.4 points, 9.7 rebounds, and 2.2 assists, while shooting 43 percent from the field and 37 percent from beyond the arc.
Because Love was the third scoring option for the first time in his career, his numbers were far worse than the 26.1 points, 12.5 rebounds, and 4.4 assists he put up in 2013-2014 with Minnesota. However, as a third wheel, Love was excelling. But then, in Game 4 of the first round, the Boston Celtics' Kelly Olynyk was fighting for rebounding position with Love, and yanked Love's shoulder out of its socket.
The Cavaliers won the series to advance to the NBA Finals for the first time since 2007, but the loss of Love was devastating. Once Kyrie Irving shattered his kneecap in Game 1 of the Finals, Cleveland's season effectively ended. Without two of their stars, the Cavs just didn't have the offensive firepower to take down the upstart Golden State Warriors.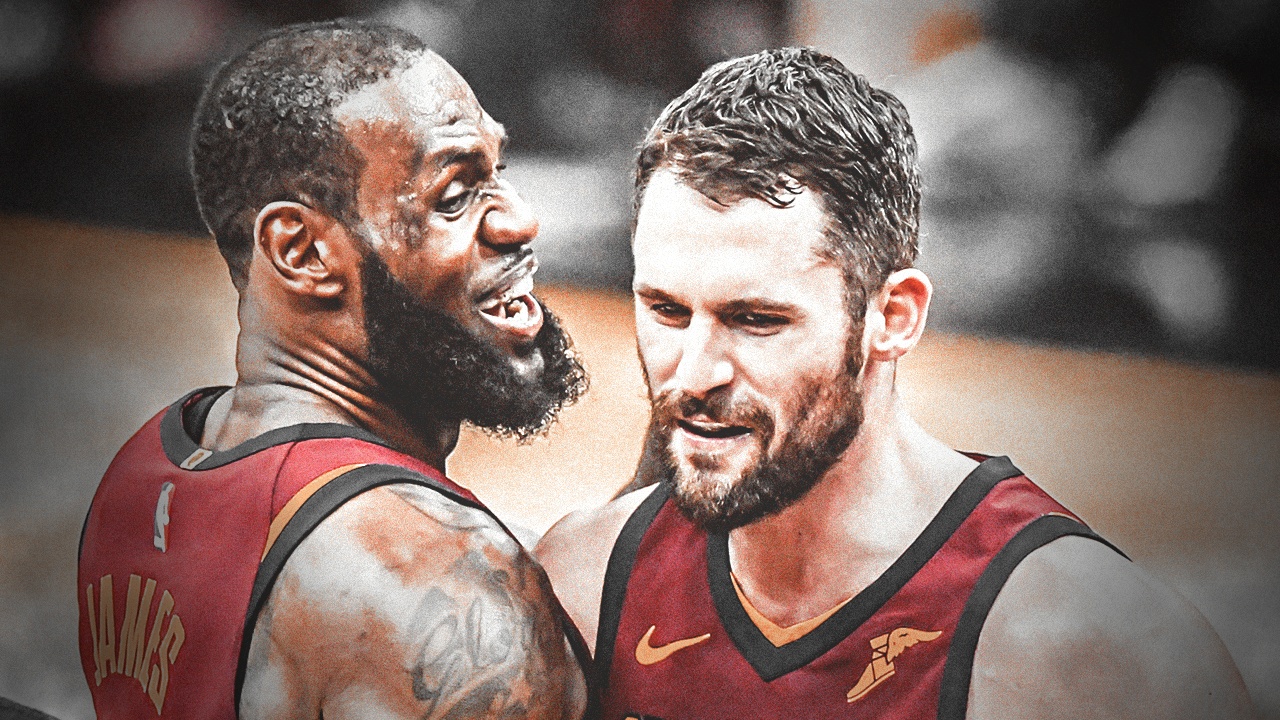 Despite a whole offseason to work with the team, Love's numbers remained stagnant, as he averaged 16 points, 9.9 rebounds, and 2.4 assists while shooting 42 percent from the field and 36 percent from deep. Another fantastic playoff performance from Cleveland put them back in the Finals against the same Warriors.
Love didn't have a great series, but he will forever be remembered for his defensive effort while forcing a missed three-pointer from Stephen Curry on a crucial late-game possession.
In 2016-2017, Love improved, scoring 19 points and grabbing 11.1 rebounds per game. Once again, Love was not incredibly effective in the Finals, and the Warriors' addition of Kevin Durant gave them a huge advantage over the Cavaliers. Cleveland fell to Golden State in five games.
Before the 2017-2018 season, Irving requested a trade, and was dealt to the Boston Celtics for a package that included star point guard Isaiah Thomas. Thomas was coming off of a brilliant season, but suffered a serious hip injury in the playoffs and would be out until January of 2018.
This shifted Love into the second scoring option, and he responded by making his second-straight All-Star team, and had his most efficient season since 2013-2014. He averaged 17.6 points, 9.3 rebounds, and 1.9 assists, while shooting 46 percent from the field and 42 percent from deep.
The Warriors swept the Cavs in the 2017-2018 Finals, but Love had his best championship performance yet. He averaged 19 points, 11.3 rebounds, and 1.8 assists. He wasn't super efficient, shooting only 41 percent from the field and 32 percent from three-point range, but the fact that he was finally able to have success against Draymond Green was very encouraging.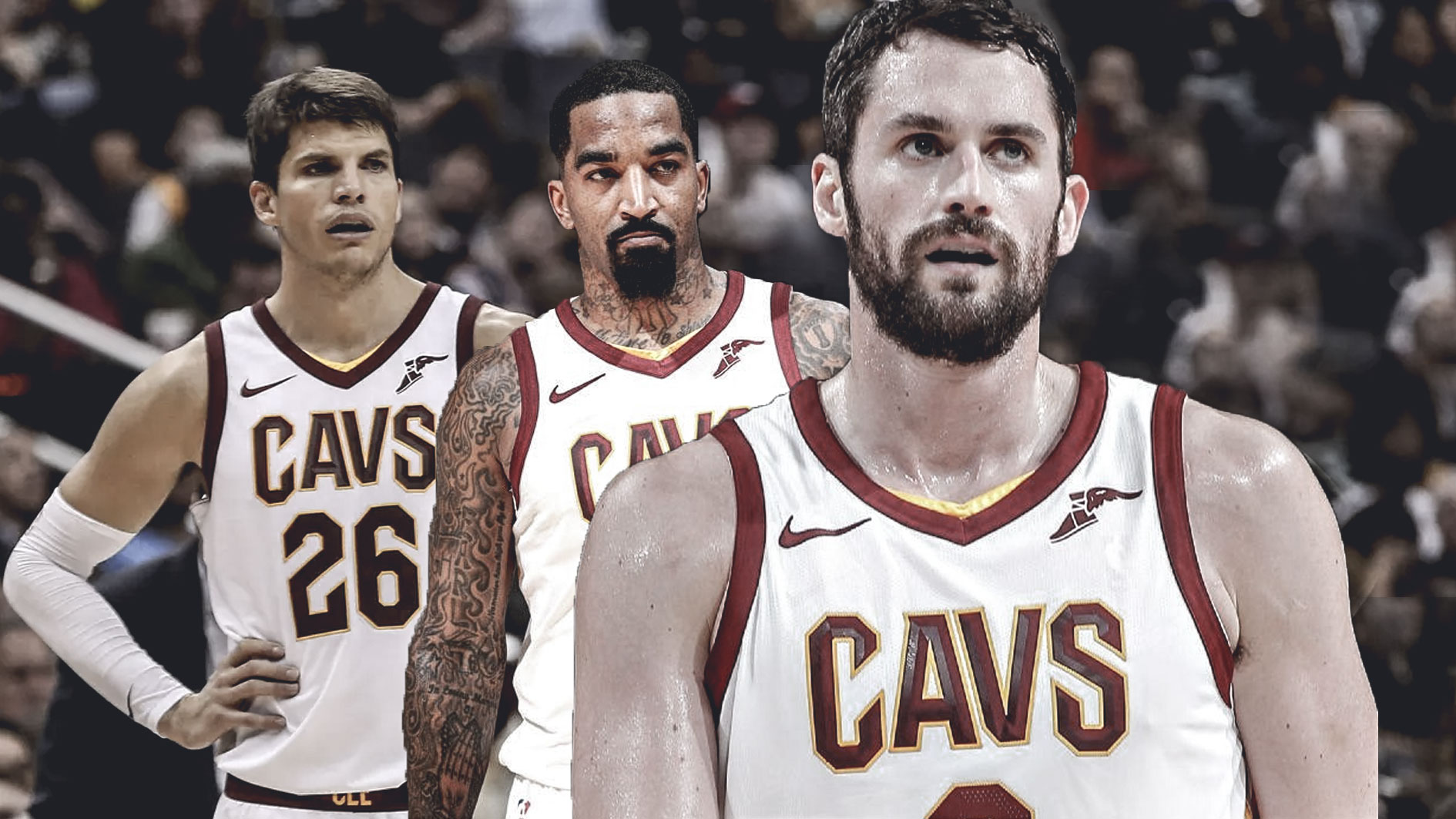 Love is at a crossroads in his career. His future is very uncertain. If LeBron James remains with the Cavs, Love could very well be back with the team as his sidekick. A rebounding machine with fantastic floor spacing, Love is the perfect power forward for today's NBA. He is under contract through the 2019-2020 at $26 million per year, a bargain because his deal was signed before the salary cap rose drastically.
Love is still only 29-years-old, and his game will age well, prolonging his effectiveness.
Cleveland may decide to go in a different direction with their team, because, as the roster is currently constructed, the Cavs aren't capable of beating the Warriors. Changes must be made, and Love may be a part of those.
Love will have trade value, and teams such as Portland, Utah, Memphis, and Washington could have interest. Replacing Love with a player like C.J. McCollum or Bradley Beal would give the team a new dynamic. Another ball handler who can score in isolation may be more valuable to the Cavs than a floor-spacing big man.
If James departs, the obvious move for the Cavaliers would be to trade Love for future draft picks. Since the Atlanta Hawks own Cleveland's 2019 first-round draft pick, it is in the Cavs' best interest to end up with a high pick next year if they won't be contending for a championship. Without James, they won't be.
But sometimes, the obvious isn't what happens.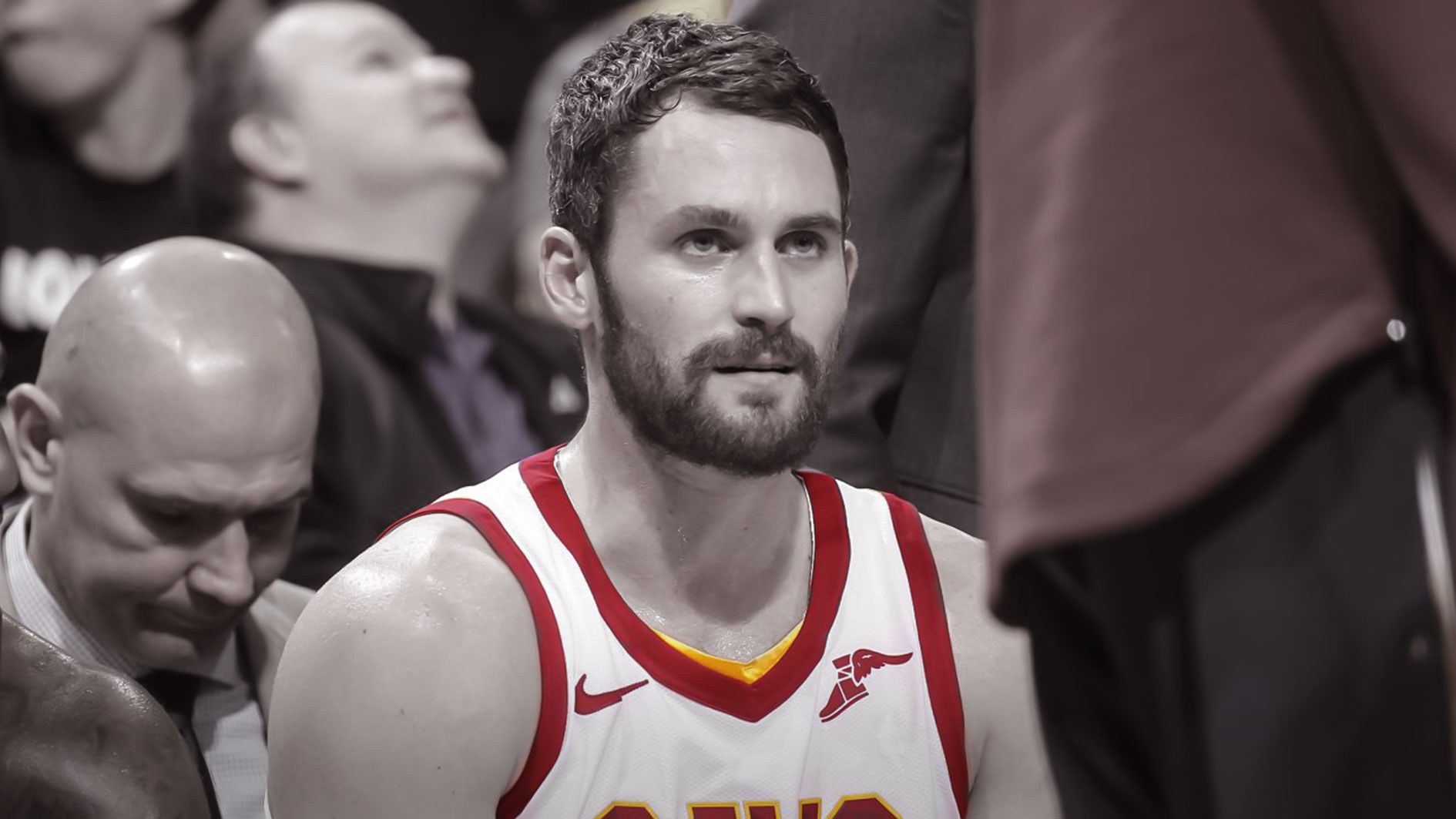 According to ESPN's Dave McMenamin, the Cavaliers have no intention of trading Love, even if James leaves. On a team with no LeBron James, Love would be the first scoring option for the first time in five years. If he were able to regain his Minnesota form, the Cavs could possibly contend for a playoff spot next season.
Kevin Love's future may be the cloudiest of any Cavalier aside from James. If the team does in fact decide to move on from him, he will forever be loved, as Cleveland would not have a championship without him.