Cavs owner Dan Gilbert releases statement thanking David Griffin for his contributions and leadership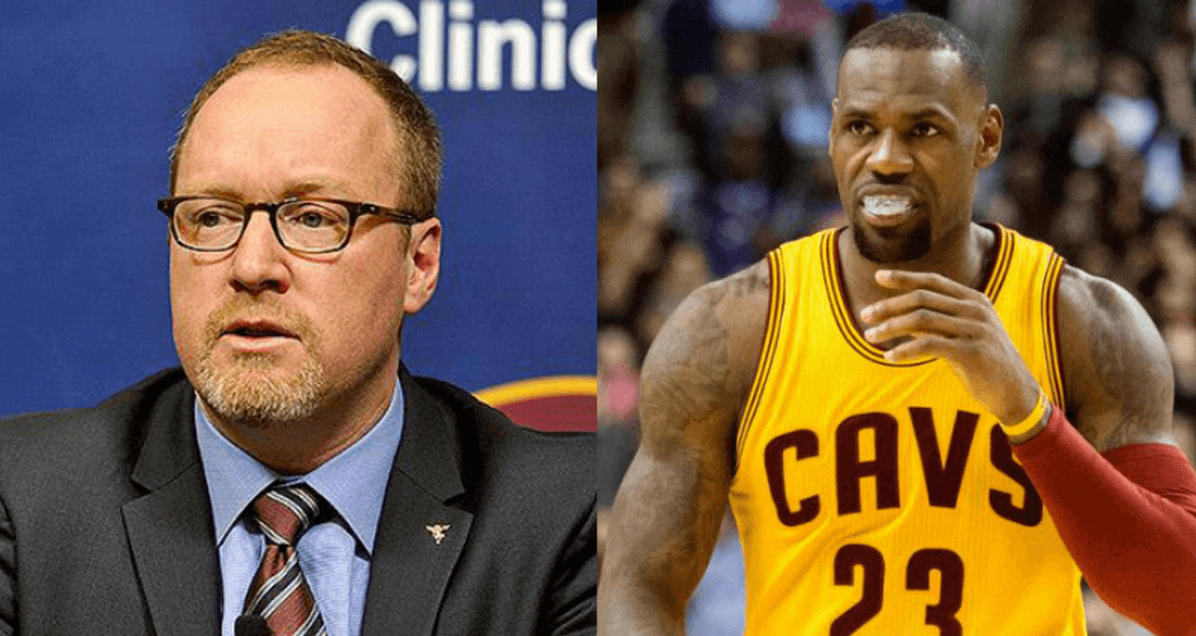 In a bit of a surprise twist, the Cleveland Cavaliers have made the decision to part ways with general manager David Griffin.
The #Cavs and GM David Griffin have mutually agreeed to part ways, per the team. Search for a replacement underway. #NBA

— Sam Amico (@AmicoHoops) June 19, 2017
Cavs owner Dan Gilbert released an official statement with regards to Griffin's release shortly after the news went public, thanking him for his leadership and contributions to the franchise.
The Cleveland Cavaliers and its General manager, David Griffin, have mutually decided not to extend David's contract which ends June 30, 2017.

On behalf of the entire organization, I would like to thank Griff for his leadership and many contributions during his time here, including most recently his role with the franchise's first NBA Championship.

We have no announcement at this time related to the new leadership of the Cavaliers basketball operations group, but we are confident our current front office will continue to aggressive explore and pursue opportunities to improve our team in the weeks ahead.
#Cavs official statement from owner Dan Gilbert regarding a mutual decision to part ways with GM David Griffin. pic.twitter.com/jtJJ1DFdZa

— Spencer Davies (@SpinDavies) June 19, 2017
According to multiple sources, the Cavs have also decided to part ways with Trent Redden, who served as vice president of basketball operations. It seems Gilbert is cleaning house.
What is very surprising: Cavs assistant GM Trent Redden, very highly respected around the league, is also out. Wow. Total house cleaning.

— David Aldridge (@daldridgetnt) June 19, 2017
Griffin, the man who orchestrated the end of Cleveland's 52-year championship drought, may no longer be calling the shots for the Cavs, but we should all thank him for his time served.