Cavs officially welcome Derrick Rose to Cleveland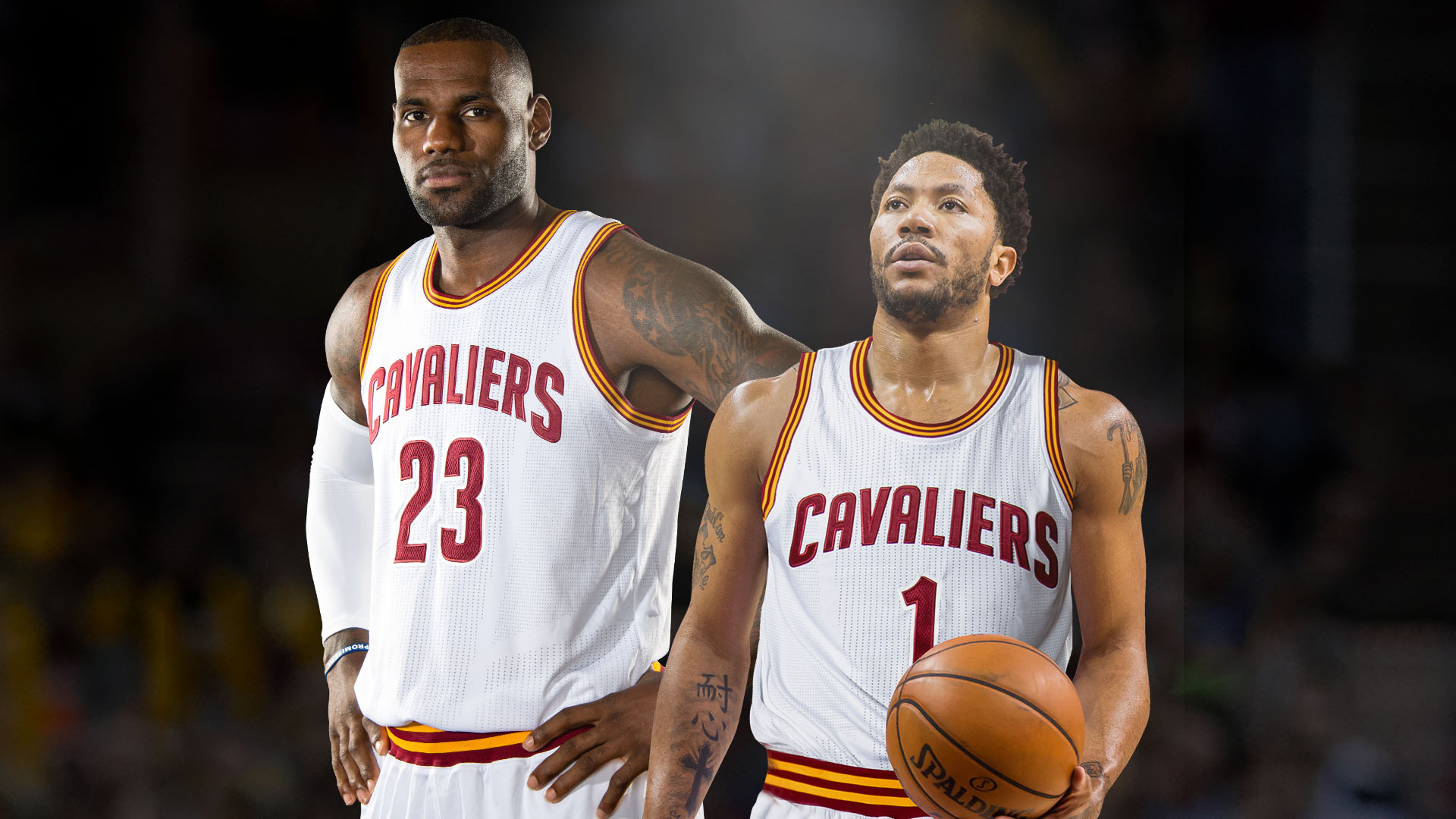 Three-time NBA All-Star Derrick Rose is now officially a member of the Eastern Conference champion Cleveland Cavaliers. In a press release that was issued earlier today, newly-appointed general manager Koby Altman welcomed the former MVP to the squad.
"We are very excited to be able to add a player of Derrick's caliber and experience to the team," Altman said in the team press release. "Derrick could have gone to a number of other teams, but his specific mindset, goals and total focus and commitment to winning are what resulted in him signing with the Cavaliers. We are confident he will be a very good fit with our organization and we look forward to the many ways he will contribute to the team."
Rose, a 6-3 point guard who agreed to a one year, $2.1 million deal with the Cavs in a meeting held on Monday, made appearances in 64 games for the New York Knicks during their 2016-17 campaign, where he averaged 18.0 points on 47% shooting from the field, 3.8 rebounds and 4.4 assists in 32.5 minutes. Why just 64 games, you ask? "D-Rose," as he is more commonly known, suffered a torn meniscus in his left knee last season, but it appears as though he has recovered.
For his career totals, the former No. 1 overall selection in the 2008 NBA Draft carries averages of 19.5 points on 45% shooting from the field, 6.0 assists, and 3.7 rebounds in 34.7 minutes per game.
Rose says he is focused and happy to be playing for the Cavaliers.
"I have a single focus and purpose of wanting to play to win," Rose said. "Being part of a roster and organization that shares that type of commitment and being able to play with the Cavaliers and compete for a championship is the only thing that matters for me. I am very happy to be in Cleveland and look forward to getting to work."
Playing in Cleveland will give Rose, a native of Chicago, a chance to be relatively close to his family and friends — a fact that likely played a role in his decision to join the Cavs. Shortly after news of the agreement went public yesterday afternoon, LeBron James sent out a personalized message to Rose on his Twitter account. It looks like L.J. was happy with the addition.
🌹 🌹 🌹🌹🌹 Let's Rock G!!

— LeBron James (@KingJames) July 24, 2017
Join us in welcoming D-Rose to the team.