Cavs news: Cleveland not urgently looking to trade Kyrie Irving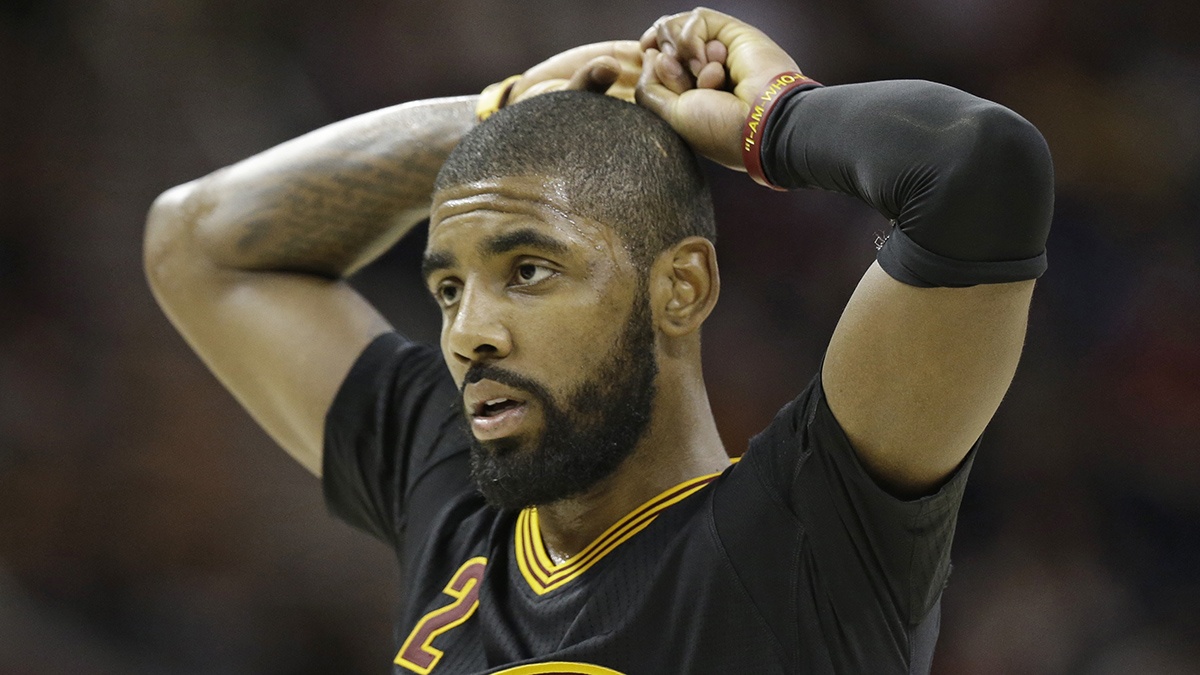 By now, most of the NBA-loving universe has heard about Kyrie Irving's request for a trade. Irving's plea came in a meeting with Cleveland Cavaliers team owner Dan Gilbert and newly-appointed general manager Koby Altman last month. Now, the Cavs are exploring their options and answering phone calls.
Irving, now 25 years of age, is said to have a list of several teams that he would prefer to play for in the event of a trade, including the New York Knicks, San Antonio Spurs, Miami Heat, and Minnesota Timberwolves. He reportedly won't commit to signing long-term wherever he's traded, though.
However, as Gilbert so astutely pointed out in a recent press conference, Irving is still under contract with the Cavs for two more seasons, which means a trade might not happen at all. In fact, according to Steve Kyler of basketballinsiders.com, the Cavs don't feel rushed at all to make a move.
"The Cleveland Cavaliers are not operating with any sense of urgency on finding a Kyrie Irving trade," Kyler writes in his recent article. "League sources say they are continuing to field calls and talk through ideas, but that there is no sense of closure on the situation looming. In fact, there does not seem to be much urgency in how the Cavs are approaching the situation at all.

"One source whose team has been trying to find a way to deal for Irving said this week that there does not seem to be anything of a deadline for the Cavs to make a decision."
In his 72 games played for the Cavs last season, Irving averaged a career-high 25.2 points on 47% shooting from the field (career-high), 5.8 assists, 3.2 rebounds, and 1.2 steals in 35.1 minutes per game. There is no doubt that he is (and has been) an important piece of the Cavaliers' metaphorical puzzle, but it seems fans of the team will have to wait a bit longer for a final decision.
Unless a trade happens somewhat soon, Gilbert's expectations of seeing Irving in training camp may actually come to fruition.