Report: Cavs not interested in trading for Carmelo Anthony, turned down Knicks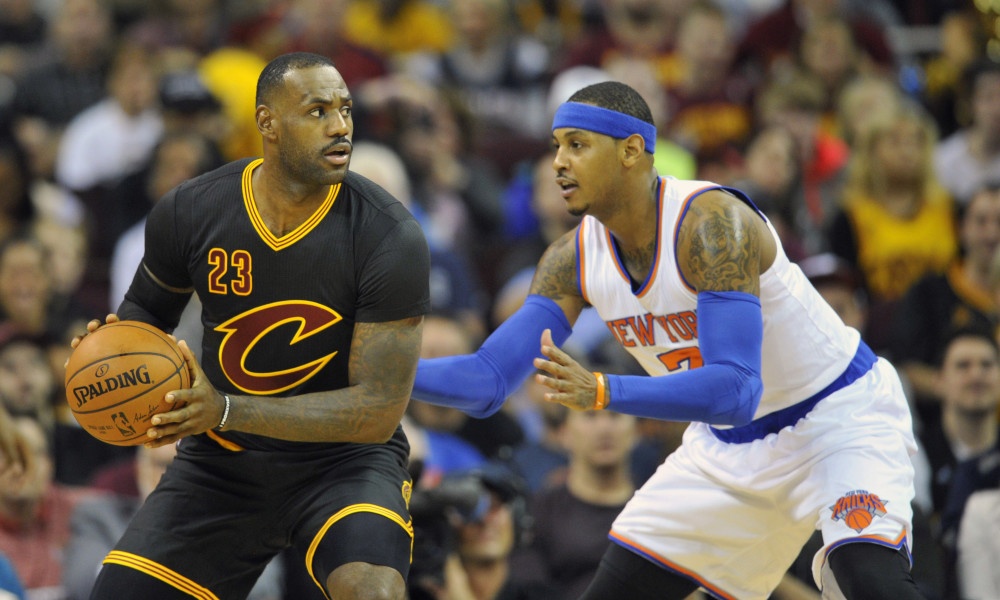 When it comes to star players in the NBA, few shine brighter than New York Knicks superstar forward, Carmelo Anthony. The former number three overall pick in the 2003 NBA Draft and nine-time All-Star has established himself as one of the best playmakers in the history of the game. "Melo," as Anthony is affectionately known, will likely be a first-ballot Hall of Fame inductee when he decides to hang it up.
Anthony, 32, is good friends with LeBron James, most people know that. In fact, James and Anthony have been boys since their days of AAU basketball. And who could forget the 2003 NBA Draft. We may never see such a plethora of talent in a draft class again.
Recently, a swirling wind of trade talk has made its way through the locker rooms and front offices of teams in the NBA, including the defending champs. The Cavaliers are among the teams who are looking to bolster their roster before this year's trade deadline on February 23rd. For whatever reason, Anthony's name has been coming up with regards to the possibility of him coming to Cleveland to play with James, his long-time friend. Today, that hypothetical scenario can be laid to rest.
Earlier this afternoon, ESPN's Ryen Russillo reported that the defending champs are, in fact, "not interested in trading for Anthony".
Sources have told me Cavs have no interest in Melo and wouldn't trade Love for him. The Melo to CLE thing ain't happening.

— Russillo (@ryenarussillo) January 25, 2017
The Cavs just aren't financially able to bring in Anthony. A move like that would require a mega-deal…say, a Kevin Love trade, or even giving away two key rotation players instead. But that isn't happening, as Russillo reports. Love is having his best statistical season as member of the Cavaliers. Furthermore, Anthony has a no-trade clause in his contract with the Knicks.
James has made it clear that the Cavs need a backup point guard to run their offense off the bench. So, let's just focus on that immediate need for now.
–
UPDATE: Marc Stein and Chris Haynes of ESPN have said that the Cavs have turned down the Knicks' recent offer of Carmelo Anthony for Kevin Love.
Story posting now with @chrisbhaynes: ESPN sources say Knicks HAVE tried to engage Cleveland in Melo-for-Love trade talks but were rebuffed

— Marc Stein (@ESPNSteinLine) January 25, 2017