Western Conference executive says Cavs won't receive assets for Kevin Love 'under any circumstances'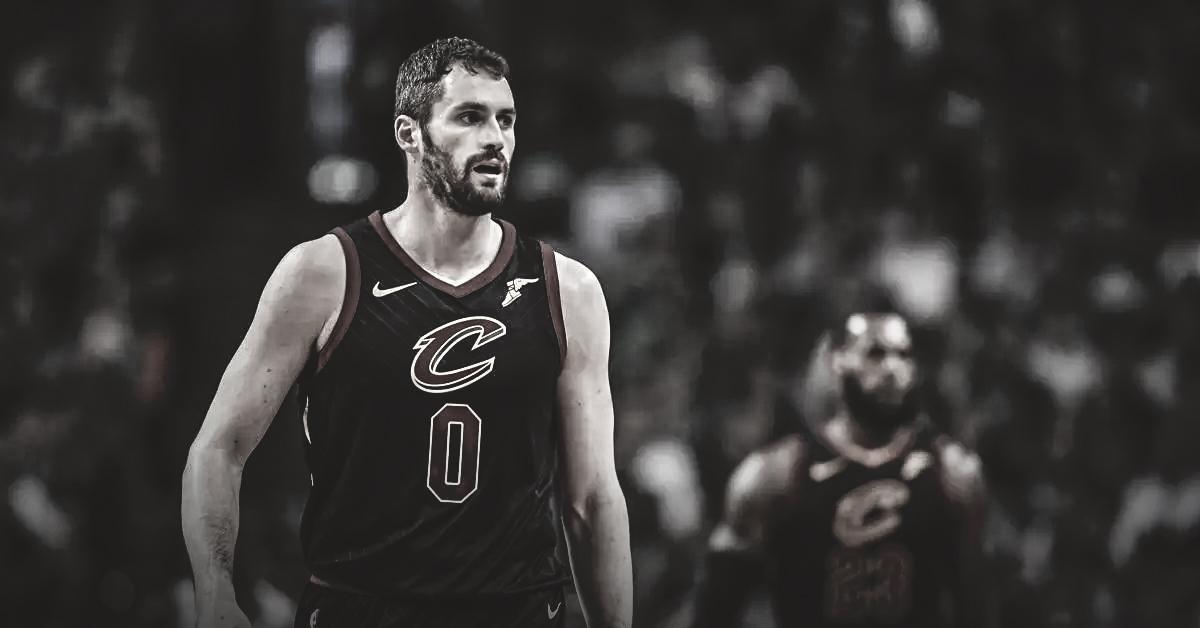 Cleveland Cavaliers All-Star big man Kevin Love has been a topic in trade discussions for years. As with past seasons, whether or not he'll actually be traded this season remains to be seen, though the Cavs have said they'd like to keep him on-board.
Just as it's highly debated whether or not Cleveland would actually move him, another question without a precise answer is what the Cavs would get in return for a player of Love's caliber.
An anonymous Western Conference executive recently shared his thoughts on this subject and, in his opinion, Cleveland will not receive the assets they might desire in a deal for Love.
"The problem is: You have a rookie GM (Koby Altman) — who's a really good guy and has done some really good things and is trying to prove himself," the anonymous exec told Bleacher Report. "And you've got a delusional owner [Dan Gilbert]. And they're going to think they're supposed to get something for the guy. You're not getting an asset for him under any circumstances."
If you thought those words were a bit harsh, wait until you read the executive's next comment.
"How many teams are really looking for a dinosaur face-up 4-man, or a 5 who can't switch pick-and-roll?" the exec added.
To be fair, everyone is entitled to their own opinion. Love's value is evident, however. There would certainly be teams interested in his services, contrary to what this exec seems to believe.
Though he's currently sidelined due to a big toe injury, the former UCLA standout would be a fine addition to a lot of teams around the league.
Earlier this week, Love (who signed a four-year, $120 million extension over the summer) noted that he would like to continue his career in Cleveland.
"I would love to be here," Love told Chris Fedor of cleveland.com after Monday's practice session. "Would just love to get through a whole season healthy just because I've had nagging things that have taken time and been a little bit unlucky, but I would like to play ball here."