Cavs news: Warriors Draymond Green speaks on Kyrie Irving trade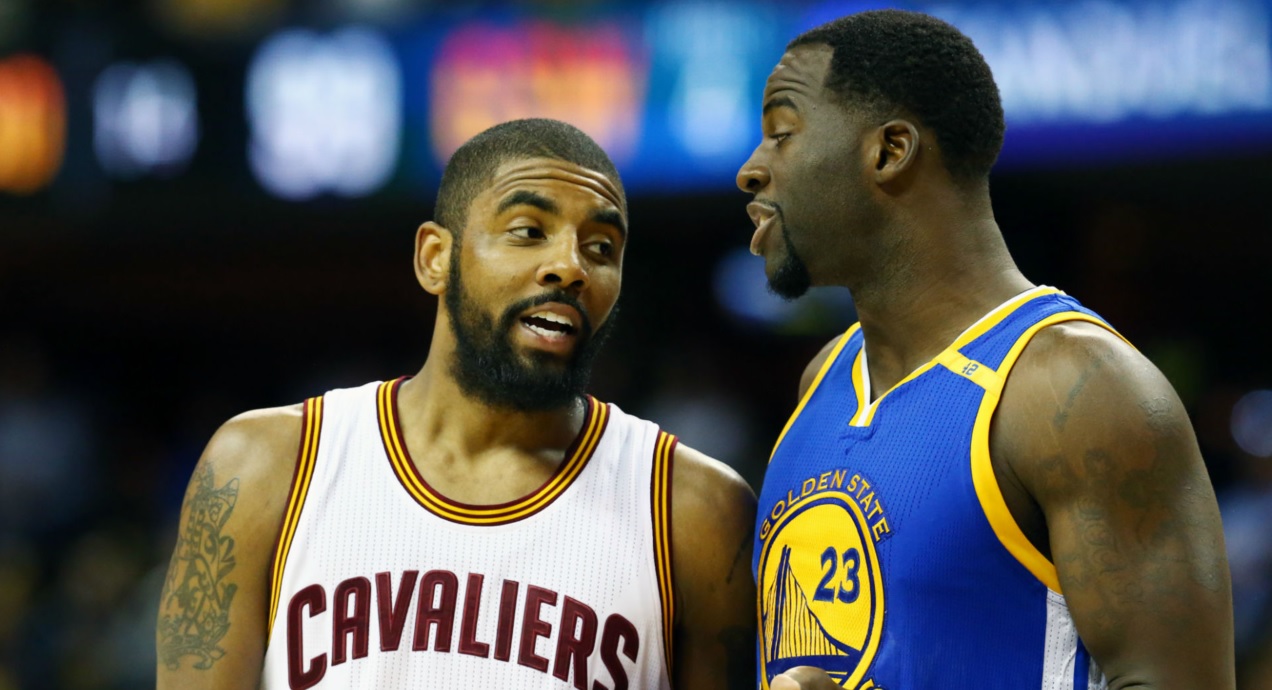 It wasn't long after the introduction of Rakuten as the new three-year partner of the Golden State Warriors that Draymond Green was called up by the media to get his take on what's been a frenzied offseason.
The Defensive Player of the Year admitted it was hard to keep up with the amount of transactions taking place this summer, with big and small moves taking place with frequency throughout July and August, trickling into September as training camp gets underway.
Perhaps what shook the NBA the most was Kyrie Irving's trade request, one which caught many by surprise, including his tandem partner LeBron James.
"I wouldn't necessarily say it surprised me. I would say more than anything, it's the respect level I have for him," Green said of Irving's trade request, according to Mark Medina of the San Jose Mercury News. "That's tough to do. I don't think people take into account that he put so much pressure on himself by doing that. But the willingness to do that, knowing the pressure that comes with that and saying, 'I'm ready to do it; let's do it.' That's what stood out to me more than anything."
Many within the NBA's circle have villainized players' new freedom to carve their own path and choose their own destination, but nothing paints a bigger target on someone than a trade request made public, especially when it's a player in a winning organization, who is otherwise envied to be at his position.
"Most people would probably say, 'LeBron is the greatest player in the world,'" Green said. "I don't say this in disrespect to LeBron. But speaking of Kyrie, to say, 'I don't want to play with him no more. I want to do my own thing.' You have to deliver with that. He's basically saying, 'I'm ready to deliver.' That's big. That says a lot."
This freedom wasn't usual, as franchises have held players' fates throughout the history of the league, suddenly taking a turn with James' decision to leave Cleveland back in 2010.
"LeBron made it OK. I think he opened up a new door for guys. He gave guys a voice and willing to use that voice," Green said of players now being able to choose their own destiny. "I wasn't sure at the time he knew what he was doing. There was so much backlash and all of those things. It really opened up new doors for guys."

"Maybe he didn't know what he was doing. I don't know. He did something special for guys around the NBA. To take careers into your own hands and go where you feel you want to go. Obviously there are rules in place to try to stop it. But you have the power to do what you want to do. That's a special thing. If anything, he opened guys eyes on what you can possibly do."
Having crowned King James as the Rosa Parks of free agency, Green will face a different-looking Cavaliers team when they first meet on Christmas Day, boasting for the most part an identical roster composition from the one that won it all back in June.