Tyronn Lue won't reveal Cavs' starting lineup for Game 1 vs. Raptors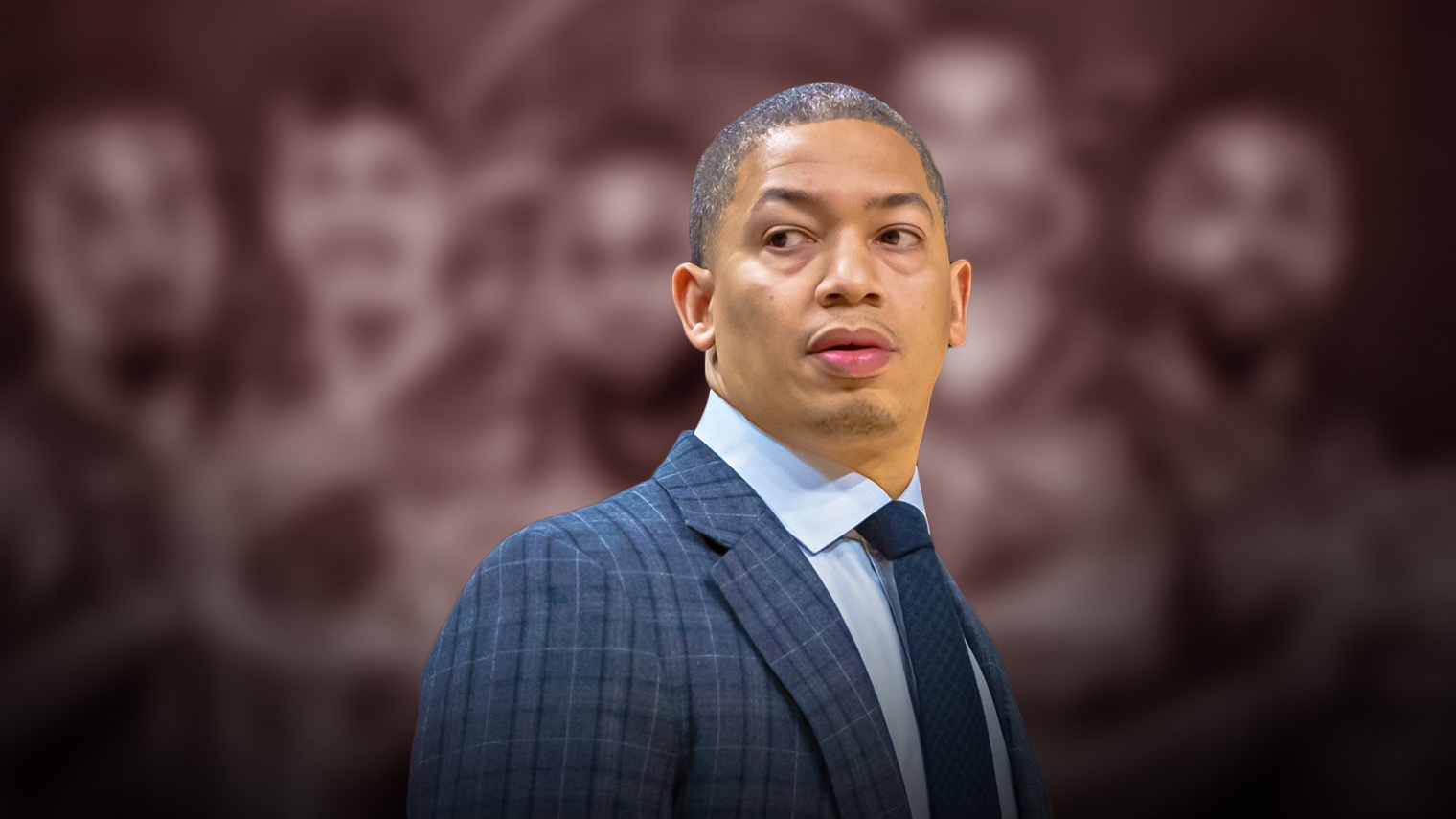 As most fans of the team know, Cleveland Cavaliers head coach Tyronn Lue elected to start the four remaining members of the 2016 championship-winning squad in Sunday's closeout win over the Indiana Pacers. The decision paid off in a big way, as Tristan Thompson, who hadn't played much in this season's Playoffs until then, had a solid night. Now that the Cavs have advanced to the second round to face the Toronto Raptors, most people are wondering if their starting lineup will remain the same.
Coach Lue spoke to reporters after Tuesday morning's shootaround in Toronto, but he would not reveal his plans for the rotation just yet, which is both reasonable and strategic.
"Ty Lue wouldn't reveal his starting lineup for Game 1," ESPN's Dave McMenamin reports. "Tristan Thompson was a hero in Game 7, but Jeff Green was very effective against the Raps in the Cavs' two regular season wins against them when they went small. Lue also said George Hill's back is "good" to go."
Thompson had an immediate impact in Sunday's 105-101 over the Pacers. The 6-10 rebounding machine logged 35 minutes, scoring 15 points on 5-6 shooting from the field (5-6 from the free-throw line), 10 rebounds, one assist, one block and one steal.
In case you missed Tristan's block in Sunday's game…
Going with Tristan in the starting lineup might not be a bad idea, as the Raptors have several capable bigs at their disposal, including Jonas Valanciunas.
LeBron James, who led the Cavs in points, rebounds and assists in the first round, had high praise for Toronto's play throughout this season.
"They're the No. 1 team in the East for a reason," James said of the Raptors during his media availability. "They're well-balanced. We know the head of the snake is DeMar (DeRozan) and Kyle  (Lowry), but they've added so many pieces this year that's helped their team be more complete."
James then went on to credit Toronto's bench, who finished 4th in the NBA in scoring at 41.8 points per game (Cleveland's bench finished 7th at 41.2 per).
"Obviously, their bench is extremely well-balanced," James continued. "They come in and play with the same aggression and the same focus and the same confidence as the first unit. They're a more-balanced team this year and it showed in their record — it showed in their ability to win games and it showed why they're the No. 1 team."
"They're the number one team in the East for a reason. They're well-balanced."@KingJames on the challenges the Raptors present: https://t.co/WRGcR9yY4B#WhateverItTakes pic.twitter.com/2erSdQNr2a

— Cleveland Cavaliers (@cavs) May 1, 2018
Tuesday night's Game 1 matchup is set to tip inside the Air Canada Centre at 8:00 p.m. EST with TNT having live broadcast coverage.