Tyronn Lue unsure about Kevin Love for Game 1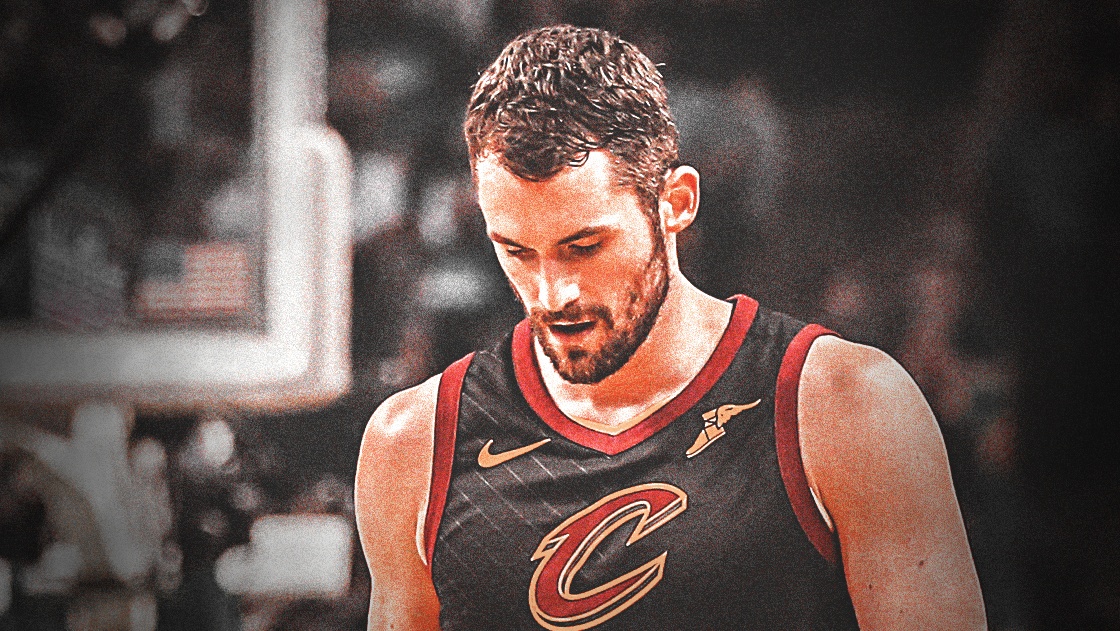 Cleveland Cavaliers head coach Tyronn Lue remains in doubt coming into an awaited re-re-re-match against the Golden State Warriors in the NBA Finals, "not sure" if forward Kevin Love will suit up for Game 1 of the series, according to ESPN's Dave McMenamin.
Love missed a crucial Game 7 against the Boston Celtics on Sunday and is still under the concussion protocol after suffering a blow in Game 6 of the series, forcing his exit.
The Oregon native went scoreless in Game 6, lasting only five minutes on the floor before exiting with the injury.
He would have a total of six full days to recover before taking part on Game 1 of NBA Finals on Thursday if he is deemed able to play.
Love has had an underwhelming postseason, to say the least, scoring in single digits on six of his 17 postseason games, and under 20 points in 13 of those 17. He's shot a woeful 38.8 percent from the field and 34.6 percent from beyond the arc throughout this playoff run, giving very little help to LeBron James in his quest for another NBA championship.
If Love sits out Thursday's Game 1, Lue could opt to start Jeff Green at power forward, giving him a more dynamic speed-type lineup with him, James, and Thompson in the front court. Green posted 19 points and eight rebounds in a pivotal Game 7 win over the Boston Celtics.