Cavs news: Tyronn Lue still unsure if LeBron James will play vs. Celtics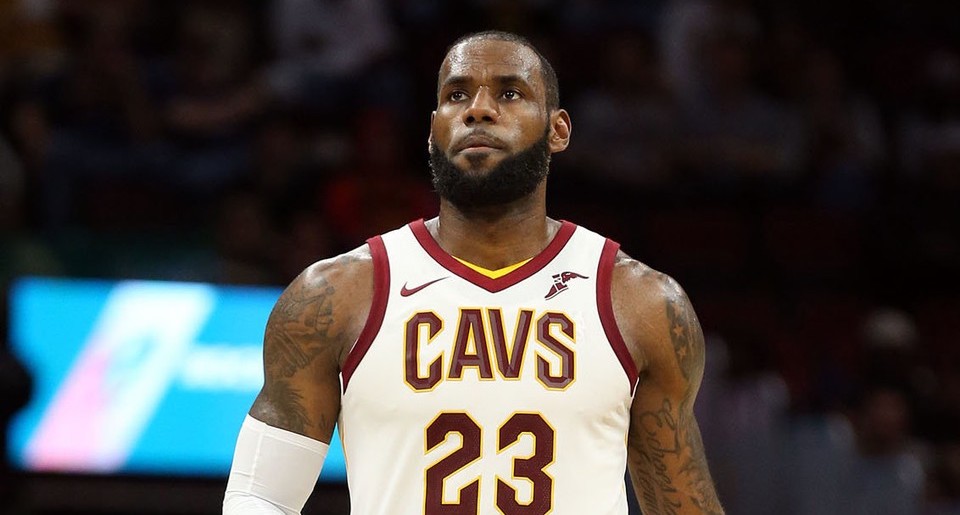 Tomorrow night (Tuesday), the Cleveland Cavaliers will host Kyrie Irving and the Boston Celtics inside Quicken Loans Arena for their 2017-18 NBA season-opener.
After Monday's practice session at Cleveland Clinic Courts, Cavs head coach Tyronn Lue spoke to several members of the media with regards to his team's status for opening night. When asked if LeBron James, who has been dealing with a nagging ankle injury since the beginning of training camp, will play in tomorrow night's game, Cavs head coach Tyronn Lue said he is preparing the team as if he will take the floor, simply saying: "I'm preparing that he is (playing)."
Ty Lue said he's preparing as if LeBron James will play tomorrow. Said he's still not sure if that's the case. #Cavs pic.twitter.com/tSj6NwKaeA

— clevelanddotcom (@clevelanddotcom) October 16, 2017
Just yesterday (Sunday), coach Lue said he wasn't sure if James, now entering his 15th season in the league, would be healthy enough to play in Tuesday's game. However, he did go through portions of on-court practice as well as some cardio work with the team on Monday.
Ty Lue said CLE went through a walk through/shooting today, which LeBron participated in. Lue still doesn't know if LeBron will play vs BOS

— Dave McMenamin (@mcten) October 16, 2017
Cavs sharpshooter J.R. Smith is betting on James playing against his former teammate in Irving, saying: "Oh, he's playing. Trust me on that."
Jr Smith on if LeBron will play or rest the ankle on opening night: "Oh he's gonna go. Trust me on that."

— Nikki Goel (@NikkiGoelCavs) October 16, 2017
Whether or not James will indeed play in Tuesday night's game remains to be seen, but there is no doubt that he has played an immense role in his team's recent success. After all, he is the best basketball player on Irving's flat Earth, as most experts and analysts would agree. In his 74 games played for the Cavs last season, the former St. Vincent-St. Mary's High School standout posted some of the best stats of his career, averaging 26.4 points on 55 percent shooting from the field, 8.7 assists (career-high), 8.6 rebounds (career-high), and 1.2 steals in 37.8 minutes per outing.
During tomorrow night's game, the Cavs plan to honor Irving for his time spent with the organization with a special video tribute.
Tuesday night's matchup between the Cavs and Celtics is slated for an 8:00 p.m. EST tip with TNT having live broadcast coverage. With any luck, hoops fans all across the globe will see James and Irving, once teammates, on the floor in opposing colors.