Tyronn Lue says sarcastically LeBron James is the key player tonight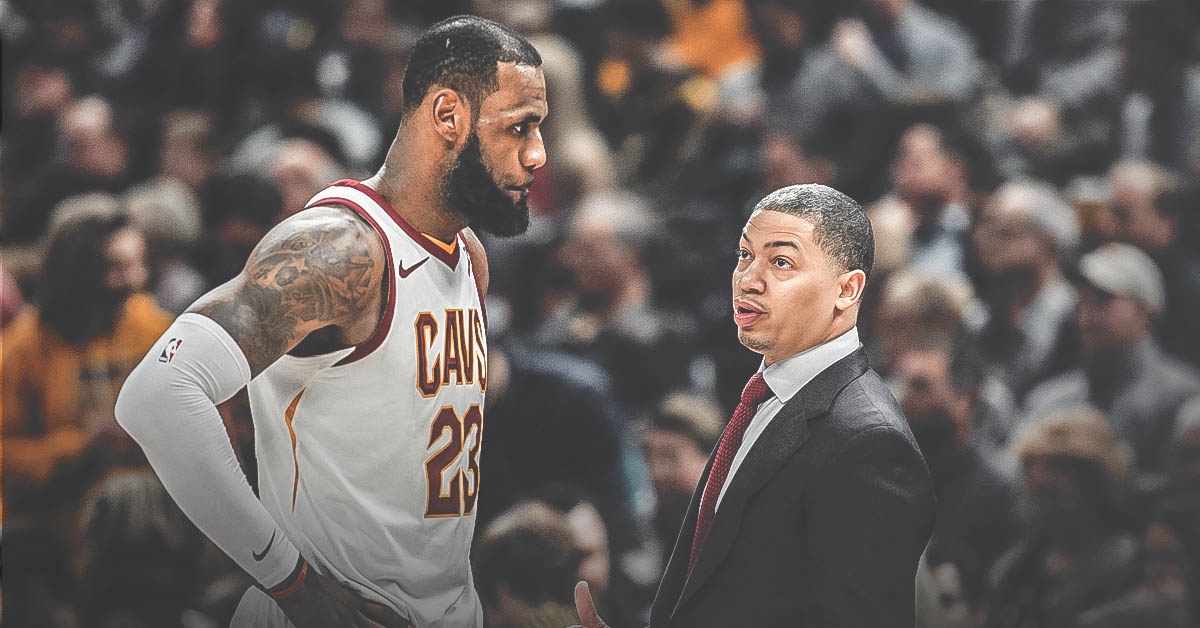 The Cleveland Cavaliers enter Game 3 of the 2018 NBA Finals down in a 2-0 hole against the Golden State Warriors needing to come out on top on Wednesday night in order to get back into the series.
Prior to the contest, Cavaliers head coach Tyron Lue was asked by an international reporter about who would be the key player for the Cavaliers, which he gave a simple response to that obvious question.
Ty Lue is asked a pretty self-explanatory question. Who is the key player for tonight? Ty Lue: "LeBron James."

— Mark Medina (@MarkG_Medina) June 6, 2018
James has been the driving force for the Cavaliers offensively through the first two games of the series averaging an impressive 40.0 points on 55.8 percent shooting from the field and 45.5 percent from beyond the arc along with 10.5 assists, and 8.5 rebounds, and 1.5 steals. In fact, James is the first player in NBA Finals history to have notched at least 80 points and 20 assists through the first two contests.
The Warriors have struggled to find any sort of sustainable solution for him defensively that has led to him to largely dictate how he wants to impact the game with his ability to get to the rim while playmake as a distributor in those type of situations. James has done more than his fair share of scoring while the issue has been the rest of the team struggling to pick up the slack around him as only All-Star forward Kevin Love has truly provided reliable production behind him.
If the Cavaliers hope to avoid falling into a 3-0 series hole against the Warriors, it will require them to get a collective effort across the board. Cleveland has experienced much success at Quicken Loans Arena in this year's playoffs holding an 8-1 record with their sole loss being in Game 1 of their first-round playoff series against the Indiana Pacers. All of this just simply further underlines the importance that lies with the Cavaliers grabbing a win in Game 3.