Tyronn Lue says LeBron James not in the shape he needs to be in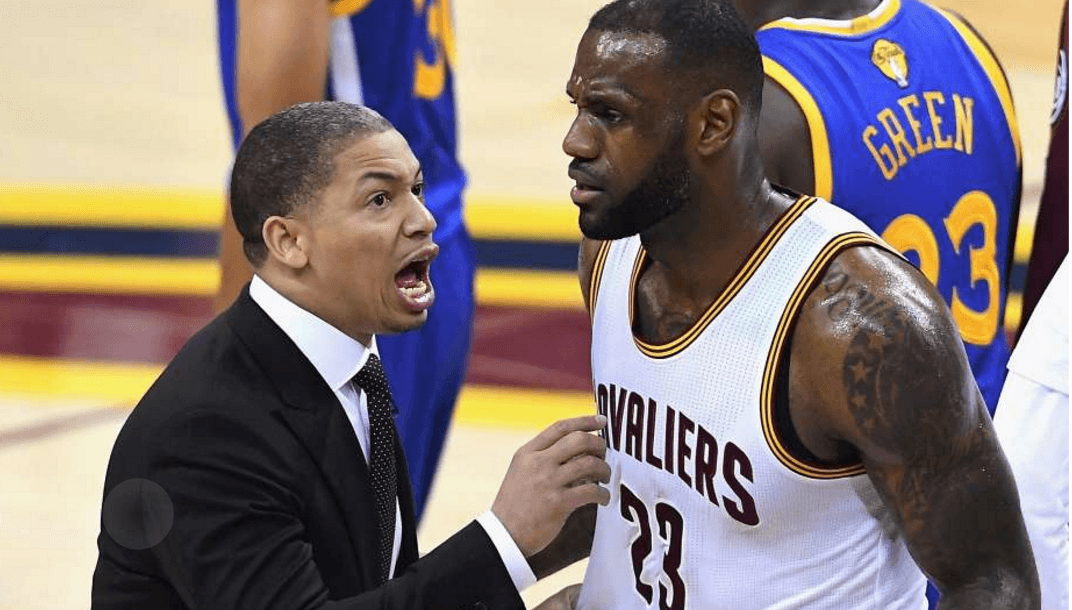 After seeing the Cleveland Cavaliers lose three straight games, a lot of questions have surfaced on what the team's real problem is. While lack of chemistry was cited by Tyronn Lue, he then shared his observation of LeBron James, which could have also caused them to be in their current situation.
The third-year head coach said he thinks missing training camp has resulted in The King's not being in the shape that he should be in now. However, he also added, via Dave McMenamin of ESPN, that James is working hard to be improve that and get in better shape.
"Focused more on getting in better shape," Lue said. "I see after today's practice, watching us today, damn. It's a big difference. I'm screaming play with pace, and move the ball, move bodies, we got to get in better shape to do that." Lue said that James — Cleveland's leader in points (24.6), assists (8.6) and steals (1.0) per game — is also not in the type of shape he needs to be in after playing in only one of the Cavs' five preseason games because of a sprained left ankle.

"Missing the whole training camp and getting hurt the second day of practice really set him back as far as being able to fly around and push the pace offensively and defensively fly around. He's trying to work himself back in shape, but the games are coming so fast and it's hard to really do that. The best way to do that is by him playing more minutes and getting in game shape and we just got to go from there."
Through seven games, James is still averaging excellent numbers of 24.6 points, 7.4 rebounds, 8.6 assists, 1.0 steals and 1.1 blocks in 37.0 minutes per game. However, he has been tasked to play at the point guard spot, which could have also affected how he moves on the floor. He is tasked to bring down the ball and set up the Cavs offense, which takes a lot of energy in doing so, leaving him more exhausted after games.
This may all change though as soon as their backcourt players are all healthy, and everyone on the roster can play at their natural positions. Lue's comments should not be discounted as well, as he sees them during practices firsthand and his observations are definitely valid. The good news for the Cavaliers is James is known to be a hard worker, and always strives to be at his best. That said, it won't be surprising if he puts up additional work moving forward, and should be back in shape the soonest.