Cavs news: Tyronn Lue says Kyrie Irving hit the biggest shot in team history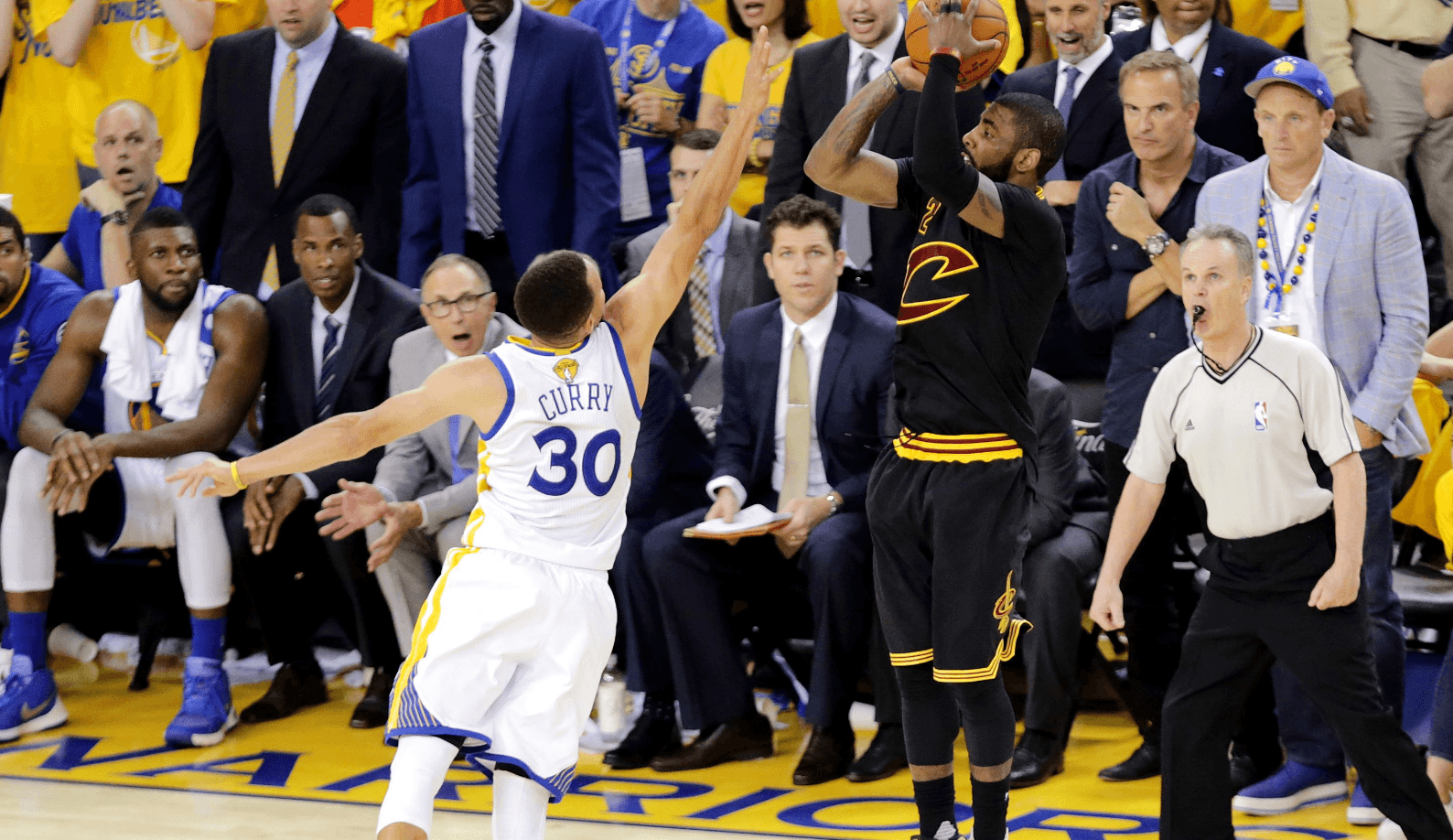 Prior to the modern era, the only historic big shot the Cleveland Cavaliers were associated with was Michael Jordan's infamous jumper over Craig Ehlo to move onto the second round of the 1989 playoffs. Ehlo had scored 15 points in the fourth quarter of that Game 5, including the go-ahead basket, but it was all erased by a double-clutched jumper from the top of the key that eliminated the third-seeded Cavs and brought the Chicago Bulls to the second round of the NBA playoffs.
Fast forward to 2016, Kyrie Irving hits a monumental shot over Stephen Curry to secure a Game 7 win and bring the first NBA championship to Cleveland.
Head coach Tyronn Lue, though moving forward with a new-look team, can still look back and acknowledge what the 25-year-old All-Star point guard did for the team.
"Kyrie was a big part of what we did, and like Koby said probably making the biggest shot in Cleveland history and being one of the biggest shots in NBA Finals history and he was a big part of what we did," Lue said during the post-trade introductory press conference, via Gary Washburn of The Boston Globe. "Just like to say thanks to him for what he's done. Now my thing is we have to move forward and we have to get this team ready to jell together, be on the same page and one common goal: winning a championship. I think the guys we have here and the guys Koby assembled for our team, I think we have a great chance of doing that."
Irving's reasons for leaving the Cavaliers went beyond organizational issues, delving more into his personal plans for himself and his career, and while there's still some angst due to his departure, his time with the organization will still go down in the history books for what's now the most storied jump shot in franchise history.