Tyronn Lue says Derrick Rose finally running without limp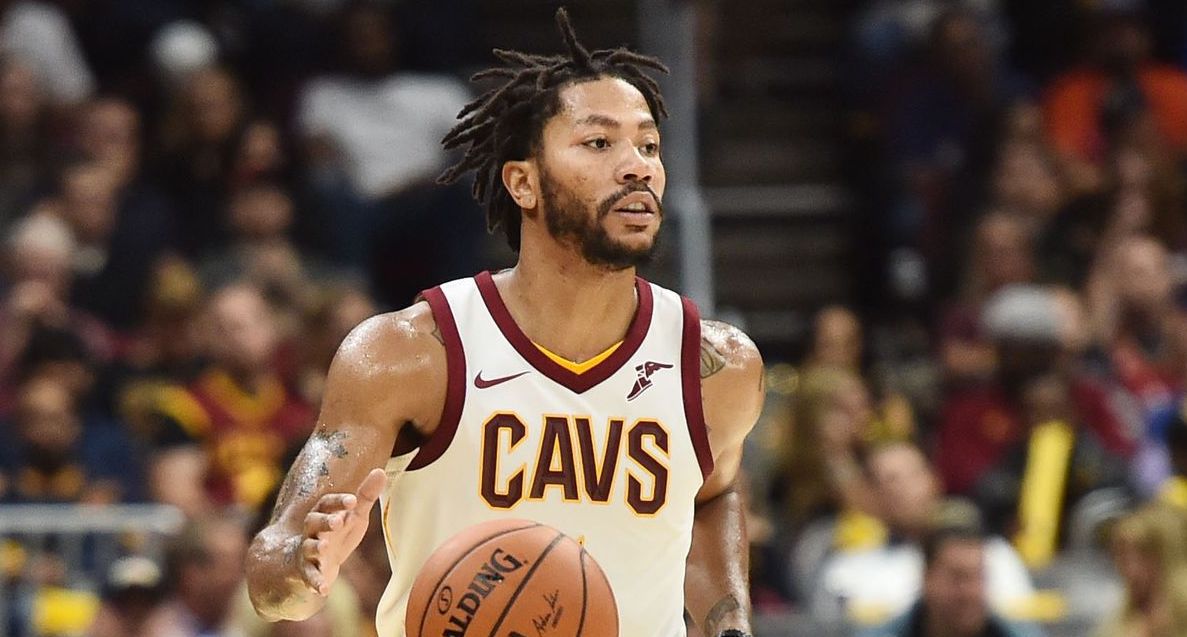 As all the attention is on Isaiah Thomas' eventual return for the 2017-18 NBA season, it appears Derrick Rose has taken a positive step forward in his injury recovery. Since Nov. 9 against the Houston Rockets, Rose has only appeared in seven games, averaging 14.3 points, 2.6 rebounds, and 1.7 assists in 26.9 minutes.
Prior to the team's matchup against the Utah Jazz, Cleveland Cavaliers head coach Tyronn Lue provided an optimistic update about the 29 year old, according to Joe Vardon of Cleveland.com:
"D Rose looked good the other day," Lue said Saturday, before the Cavs played the Jazz. "First time I seen him run without a limp. He was going through some stuff. He was doing three-man weave with a lot of pace and speed. So, did a lot of working out on the side with Phil (Handy) yesterday during practice, so he's coming along pretty well.
While there is still no return timetable for Rose, this is encouraging news for the Cavaliers. Despite implementing new players and dealing with injuries, LeBron James and company are currently 24-12 (third in the Eastern Conference) as they hope to get close to full strength heading into the second half of the season.
Once Thomas and Rose return from their respective injuries, it will be interesting to see how Lue and his coaching staff manage minutes. With perhaps the deepest team during James' time in Cleveland, there is great optimism about how dangerous they can be in the playoffs.