Tyronn Lue says Cleveland competed harder vs. Nets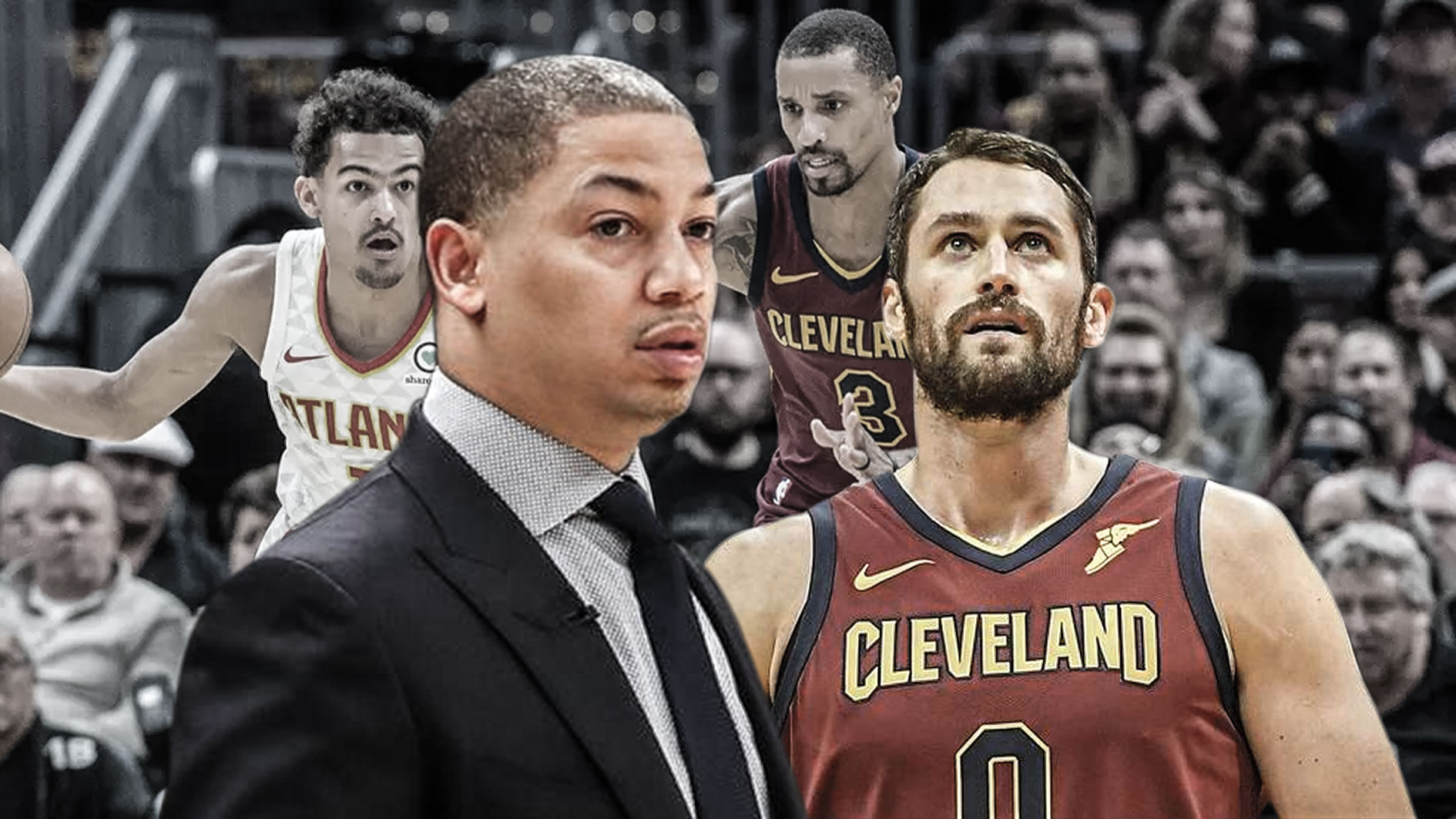 With a 102-86 loss, the Cleveland Cavs didn't get their preferred — or perhaps even expected — result against the Brooklyn Nets on Wednesday night.
However, in a season that's about "wins and lessons" according to Cavaliers head coach Tyronn Lue, Cleveland certainly showed that they'll be able to make at least incremental improvements over time.
Following Wednesday's game against the Nets, Lue told reporters that he felt as if the Cavaliers competed harder against Brooklyn than they did when they played against the Atlanta Hawks on Sunday. Unfortunately for Cavs fans, despite a 16-point loss to a team that finished 28-54 last season, Lue was hardly wrong.
After surrendering 133 points to the Hawks and showing absolutely no resistance on the defensive end at times, Cleveland held the Nets to 102 points to the Nets, the lowest point total a team has had when facing the Cavaliers this season.
Tyronn Lue said he thought the way the Cavs lost tonight was better than the way they lost Sunday vs. the Hawks. Said they competed harder.

— Ben Axelrod (@BenAxelrod) October 25, 2018
In the first half of Wednesday night's game, the Nets were only able to score 45 points. Although a fair amount of missed shots, by both teams, were right around the rim, the Cavaliers effort on defensive rotations, on communication, on 50-50 balls and on help defense was better than it was when Cleveland faced Atlanta.
After allowing the Hawks to shoot 49.0 percent from the field on Sunday, the Cavaliers held Brooklyn to a field goal percentage of 43.7 on Sunday. Cleveland also limited the Nets to two fastbreak points on Wednesday after giving up 11 to Atlanta. Further, Nets shooting guard Caris LeVert was held to just 10 points on 5-12 (41.7 percent) shooting from the field after averaging 28.0 points per game while shooting 26-40 (65.0 percent) from the field.