Tyronn Lue knows it will be 'hard to replace' the 'irreplaceable' LeBron James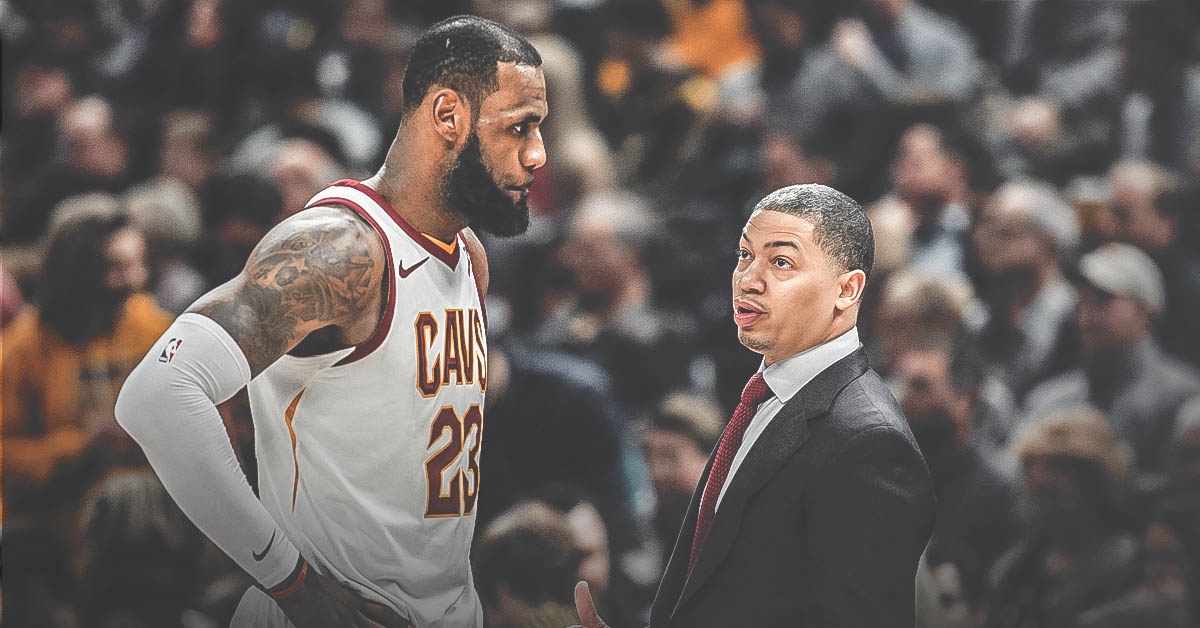 Head coach Tyronn Lue and the Cleveland Cavaliers are soon going to find out (again, at least for the Cavs franchise) how life is like in an NBA regular season without arguably the best player on the planet suiting up for them. When LeBron James opted to leave Cleveland and go to the Los Angeles Lakers earlier this summer, the Cavs' chances of defending their Eastern Conference title – let alone winning the NBA title – suffered a sharp plummet.
Softening the impact of James' absence is going to be a difficult task, but finding a replacement for the four-time NBA MVP is a problem Lue is not sweating at all since he fully understands that the superstar forward is 'irreplaceable' in the first place, per Gary Washburn of the Boston Globe.
"We want to continue to be exciting, continue to be competitive for our fan base," Lue said. "But it's hard to replace LeBron James. Don't say we're going to replace LeBron. He's an irreplaceable player. It's not replacing LeBron James, the best player in the game for so long, and he's meant so much to the franchise and every franchise he's played for — Miami, Cleveland, the city of Cleveland, his family, his friends, coaches, players. Everybody he's been around he's made better and you can't replace that."
LeBron James put up a herculean effort to carry the Cavs last season all the way into the NBA Finals, where their lack of secondary talent was greatly magnified by the superstar-laden Golden State Warriors. In James' final season wearing Wine and Gold colors, he mustered an incredible stat line of 27.5 points, 8.6 rebounds, and 9.1 assists per game, while also playing in all 82 games and shooting 54.2 percent from the field. He also paced the team with a 14.0 mark in terms of win shares.
Now, Tyronn Lue is left expecting instead for a total team effort to mitigate the regression his team is projected to take next season.
"So we've got to understand that and continue to keep growing and working collectively and be the best we can be."