Tyronn Lue expects Derrick Rose to be back, but with no timetable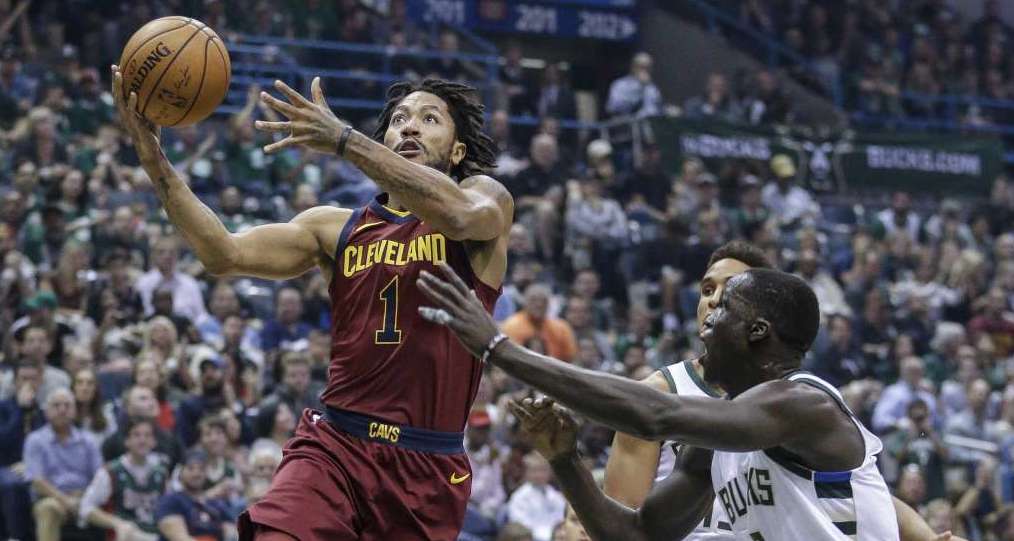 On Friday afternoon, ESPN's Dave McMenamin reported that Cavs point guard Derrick Rose has taken an excused leave of absence from the team to "re-evaluate his future in the NBA." Now, just a few hours later, there is an update.
News of Rose's departure came as a surprise to most Cavs fans, and some were already willing to write the former MVP off entirely. However, according to a report from Fox Sports Ohio's Fred McLeod, the former Memphis Tiger is expected to return to the team at some point. McLeod also notes that the Cavs have not put a timetable on Rose's return.
Ty Lue says he does expect @drose back with no timetable "we all have his back..he's just going through a personal matter right now"

— Fred McLeod (@CavsFredMcLeod) November 24, 2017
As most hoops fans know, Rose has dealt with several injuries over the course of his career. One source with knowledge of the situation told ESPN that he's "tired of being hurt and it's taking a toll on him mentally."
In his seven appearances for the Cavs this season, "D-Rose," as he's came to be known, has posted averages of 14.3 points on 47 percent shooting from the field, 2.6 rebounds, and 1.7 assists. Cleveland could certainly use him in the front court. As of Friday, they're down three guards due to injury (Isaiah Thomas, Iman Shumpert, and Rose).
Remember, Rose is a man who was at or near the same level of popularity as LeBron James at one point in his early career. However, being in and out of various lineups seems to be taking a toll on his mentality. Instead of chastising, we should wish the former No. 1 overall pick in the 2008 Draft a speedy recovery.