Tyronn Lue says Cavs will use a 10-man rotation in the playoffs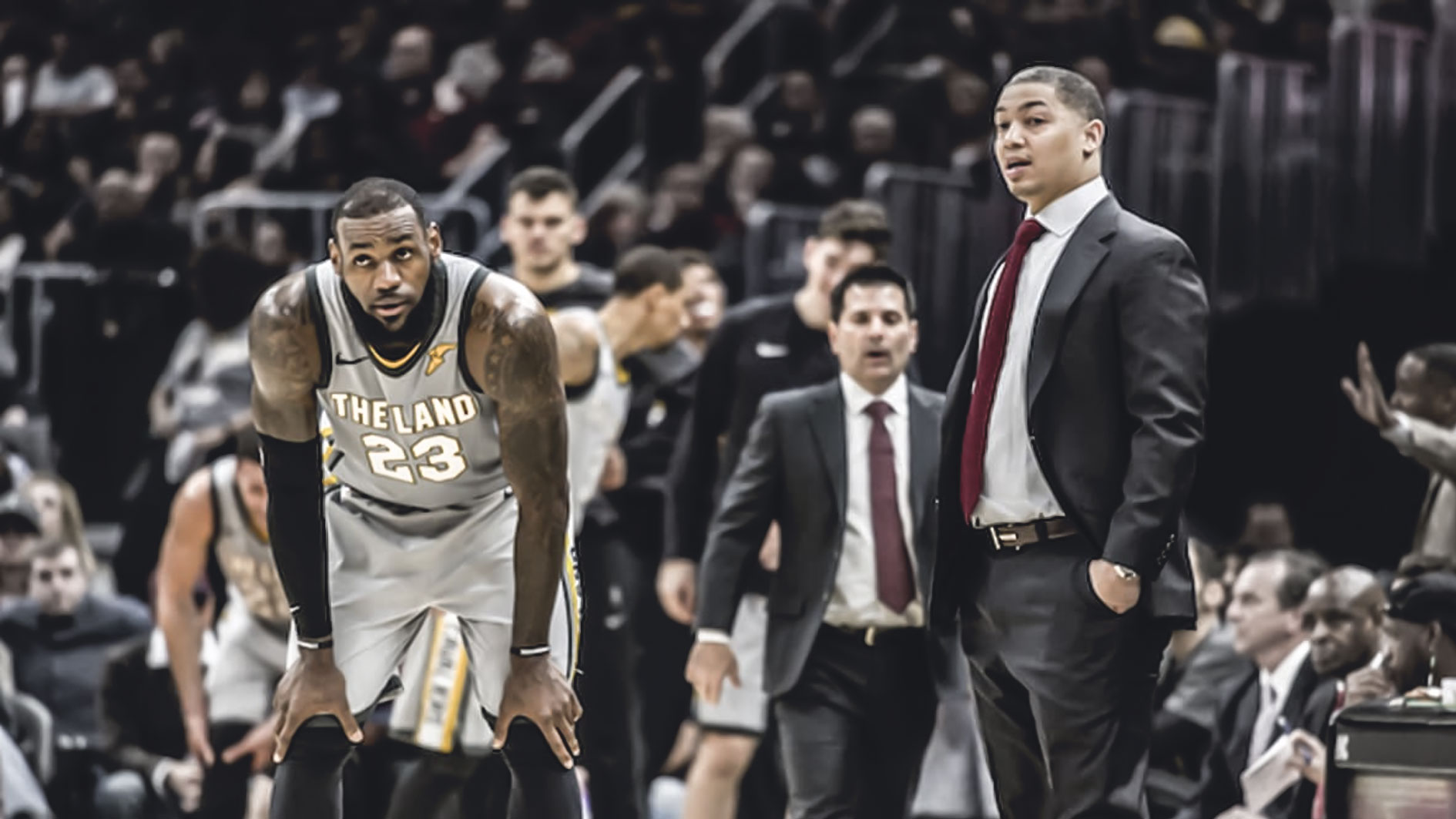 During the regular season, teams often use a larger rotation and more guys will play off the bench. When the postseason rolls around, the rotations are usually shortened up with the starters playing more minutes. For the Cleveland Cavaliers and Tyronn Lue though, that doesn't seem to be the case.
#Cavs Ty Lue said he's going 10-deep with his rotation. Jose Calderon will be a part of it because Jordan Clarkson plays better w/ a PG

— Chris Fedor (@ChrisFedor) April 12, 2018
Lue didn't exactly announce the ten players, but it probably will be some combination of LeBron James, Larry Nance Jr., Kevin Love, Jeff Green, Jordan Clarkson, Jose Calderon, J.R. Smith, Rodney Hood, George Hill, and Tristian Thompson.
As the season went on, it seemed that Smith got lesser minutes, so if he struggles in the first few games of the playoffs it wouldn't be a surprise if he falls out of the rotation.
For the Cavs, it's important that everyone who plays contributes positively in some way but this first series against the Indiana Pacers, and the entire playoffs are going to come down to the way James plays.
When the postseason rolls around, James activates "Zero Dark Thirty-23." He doesn't go back on social media until the postseason is over and really tries to lock in for the playoffs.
With the players around him, he is probably going to need to be extra locked in. He has some good ones around him, but he really doesn't have a second superstar that he can lean on if he is having an off day.
If that happens, chances are the Cavs will be losing that game, and the room for error is much less this year.