Tristan Thompson's 'legendary' LeBron James expectation could play in Celtics' favor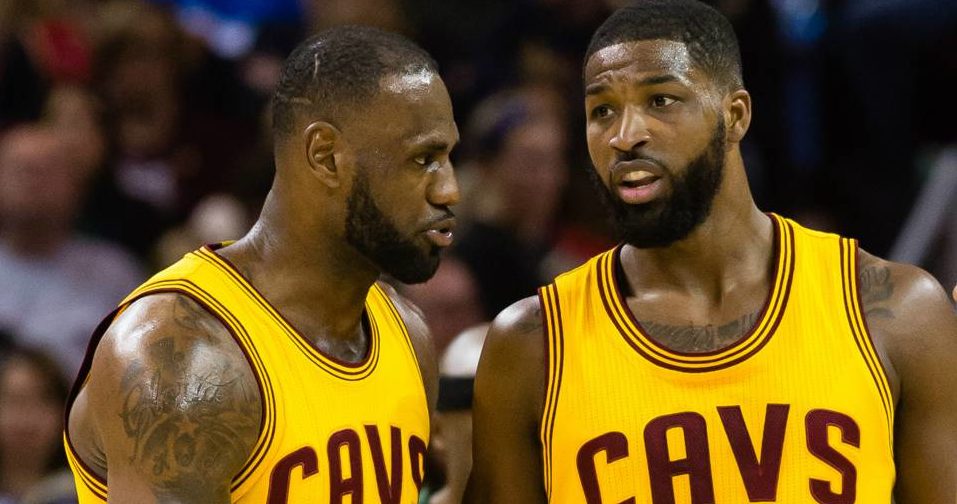 Following a woeful 15-point, seven-turnover outing in Game 1 of the Eastern Conference Finals against the Boston Celtics, LeBron James isn't the only one expecting a massive bounce-back Game 2, as teammates Tristan Thompson thinks a legendary response is in the making.
"Usually when 'Bron has these kind of games, the next game he does something legendary," said Thompson, according to Jeff Zillgitt of USA TODAY Sports.
That response could come through in any facet, but if a 50-point marvel is in the cards — it could play into the Celtics' hands.
Celtics coach Brad Stevens has merited a reputation of being a defensive guru and if he's done something over the course of this postseason is study patterns.
James feasted on the Indiana Pacers in the first round, despite being pushed to playing near-entire games to trot out 44, 46, and 45-point games during the seven-game series.
The Raptors proved no match for his playmaking abilities, getting Kevin Love re-engaged and able to play the supporting role he's been so badly awaited to play.
But going into either of these could help Stevens shift his defense to make him force the issue, by either taking too many shots to carry the scoring load, or simply grinding him with different defenders, forcing him into turnovers as they did with his "feel out" Game 1.
Truth be told, the best bounce-back game the King can have is a mistake-free one — a fair mix of scoring, rebounding, defending, and rewarding his big man Thompson, who was put into the starting lineup for a reason.
A controlled James has seen the best results against the Celtics this season, as evidenced by a 29-point, 16-rebound, nine-assist performance to "shake off the rust" in the season-opener; and a 24-point, eight-rebound, 10-assist gem to give the Cavs a 22-point win over Boston and grab a 2-1 lead in the regular season series.
The only legendary thing the Cavs will need from James tonight will be his patience, as a man in a mission isn't always the one to win, but the man with the plan, who can counter others' plans.