Cavs veteran Tristan Thompson says he's worried about helping young guys develop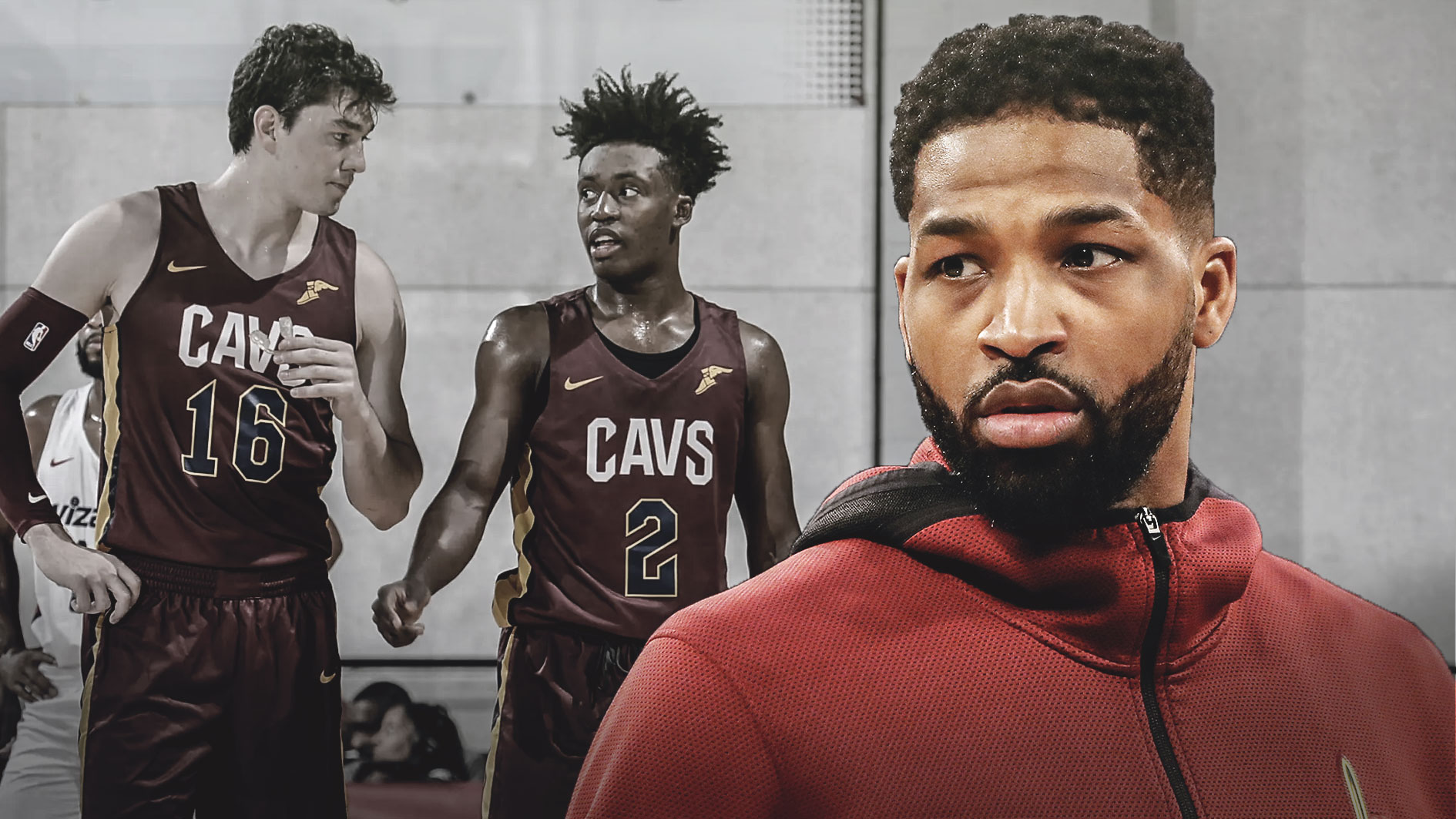 Entering the season, Tristan Thompson declared the Cleveland Cavaliers as the team to beat in the Eastern Conference. About one-quarter of the way through the season and that was clearly a misguided statement.
The Cavs are no longer thinking about a playoff run. Instead, the focus has shifted to the future and the development of the younger players on the roster. Thompson is focusing his efforts on making his teammates better as they battle through this difficult season.
"What I worry about every day is coming in and how I can get these guys better, that's what matters to me," Tristan Thompson told Joe Vardon of The Athletic. "How I can help Collin Sexton to be the best Collin Sexton he can be, however I can help him, whatever jewels and gems I've grabbed through the years, how I can help him. Larry (Nance), how I can help him be a productive big in our league. Keep leading JC and Hood to just understand and be pros. That's where my focus is."

I think when guys think about those personal things they forget about the whole production and the process of what matters the most and that's about your team and how can you be an asset to the team and how you can help this franchise grow in a positive direction."
As bad as their season has gone, this has to excite Cavs fans. For all the issues in Cleveland, there are some decent young pieces on the roster. There's no hope for the playoffs this season, but there are reasons to believe that a rebuild won't take forever.
As long as the veterans on the roster are helping guide the young players, the Cavs are heading in the right direction–however slow it may be.