Tristan Thompson thinks Kyrie Irving already has a Hall of Fame resume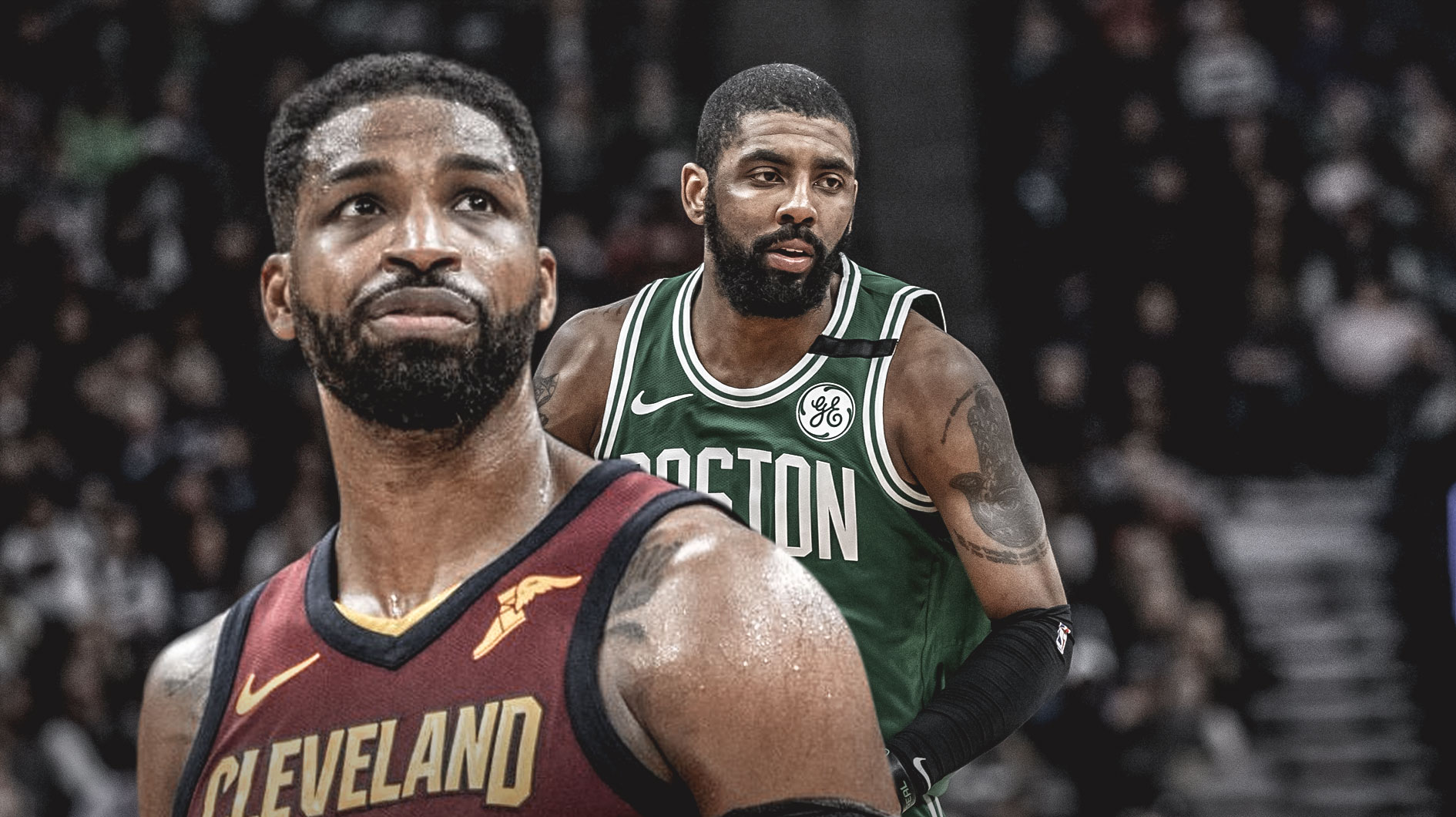 We all know that Boston Celtics superstar Kyrie Irving is an elite player but Cleveland Cavaliers big man Tristan Thompson thinks his former teammate has already put together a Hall of Fame resume, according to Yahoo Sports' Chris Haynes:
Cavs big man @RealTristan13 is this week's "Posted Up" podcast guest. Hour-long audio and video for your consumption.

Clip: Kyrie Irving a Hall-of-Farmer now? pic.twitter.com/tmOrmXoqaP

— Chris Haynes (@ChrisBHaynes) December 31, 2018
Though the support of Irving is understandable, even if he has moved onto greener pastures so to speak, Thompson should probably pump the brakes here just a bit.
Irving is unquestionably a star player but it's  too early to say that he is already a Hall of Famer.
After all, Irving has only been around for eight years and while he has certainly accomplished quite a bit during that span, including five All-Star selections and a Rookie of the Year award, he just does not yet have the longevity to be a Hall of Fame lock.
Furthermore, while Irving has been selected to the All-Star game in all but two seasons, Irving has only made an All-NBA team once and it was the All-NBA Third Team back in 2015. Irving has also missed over 100 career games due to injury, having played at least 70 games in a season just three times thus far in his career.
Yes, he has the NBA title, he has the famous three-pointer ("The Shot") in Game 7 against the Golden State Warriors in 2016 and he has five All-Star appearances to his name, but the Hall of Fame is the Hall of Fame.
If Irving continues at this rate, he will definitely get there. However, right now, it's hard to say that he is a surefire Hall of Famer.
This season, the 26-year-old has continued his dominance, averaging 23.3 points, 6.6 assists, 5.0 rebounds and 1.6 steals per game while shooting 48.7 percent from the floor, 41.3 percent from three-point range and 86 percent from the free-throw line. A few more seasons like this and he will be a lock for the Naismith Memorial Basketball Hall of Fame.