Cavs' Tristan Thompson received sage advice from David Fizdale on LeBron James back in 2014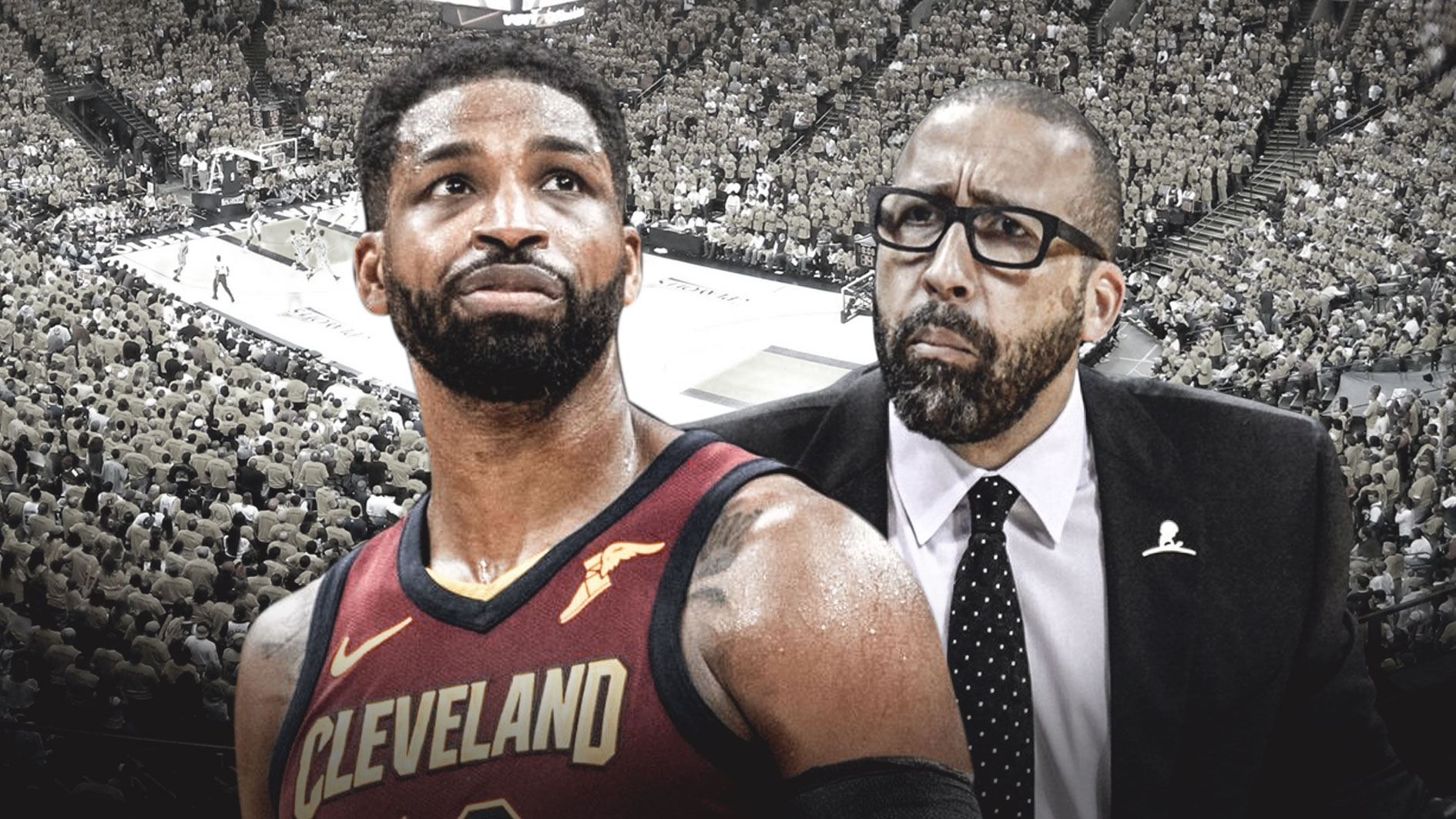 Prior to LeBron James' return to Cleveland in the summer of 2014, Cavs center Tristan Thompson received a few tips from David Fizdale, who was serving as an assistant with the Miami Heat at that time. Fizdale advised Thompson to soak up everything he was about to learn from James.
In a bit of eerie foreshadowing, Fizdale told Thompson to be prepared for James' second departure. It's as if he knew what was coming.
Via Jason Lloyd of The Athletic:
Thompson was a guest at former Cavs assistant coach Jamahl Mosley's wedding during the summer of 2014, just a few weeks after Cleveland erupted over the news James was coming home. Thompson was chatting at the San Diego wedding with David Fizdale, who was still an assistant with the Miami Heat and one of those coaches whom James admires and deeply respects. Fizdale's best piece of advice for Thompson was to soak up everything LeBron was about to show him, then prepare to apply it when the time was right.

"Once he leaves," Fizdale told Thompson, "you've got to show everyone what he's taught you."
Thomspon, now 27 years of age, says James unknowingly prepared several of his then-Cavs teammates for an uncertain future, including J.R. Smith and Kevin Love — a group that led Cleveland to its first NBA title in 2016.
"LeBron prepared me, Swish and K-Love for whatever else comes our way in our career," Thompson said. "And we give him a lot of praise for that. He probably didn't even know he did that. But I took it that he was molding his guys to get them prepared for the next chapter in their life."
Thompson is the longest-tenured member of Cleveland's current roster. The Cavs selected the Ontario native with the fourth overall pick in the 2011 draft. He has been an omnipresent force on the glass ever since, and now he has become one of the team's leaders.
In his 14 games played this season, Thompson has racked up averages of 10.1 points on 54.2 percent shooting from the field, 10.8 rebounds, 2.1 assists and just under one steal (0.8) in 27.7 minutes per outing.
Though they're no longer teammates, it seems Thompson is still carrying the lessons he learned from playing alongside James.