Tristan Thompson not bothered by trade rumors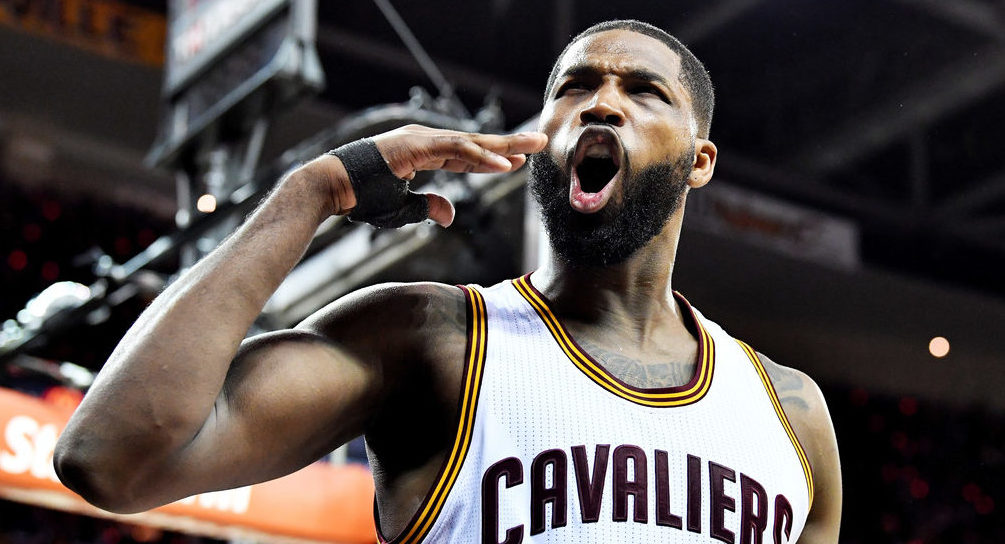 The NBA trade deadline is right around the corner and general managers are very active in trade discussions. Some of these discussions end up making headlines on Twitter and on sports shows. Tristan Thompson has heard and read the rumors about him being traded away from the Cleveland Cavaliers. The seven-year veteran claimed he is not concerned about them.
According to Dom McCormack from Amico Hoops, Thompson said yesterday in Indiana:
"It doesn't bother me at all. At the end of the day, you only control what you can control. That's when [Cavs coach Tyronn Lue] calls me in the game, go out and play hard and compete… That business side, people get paid to do that stuff. I get paid to be out there on the court and compete and do my job. Guys get paid to make decisions and move pieces around."
Thompson appeared to be cool with his name floating around trade chatter. He did not show any indications of having hard feelings against the front office if he is dealt elsewhere:
"For me, seven years in the league and seeing guys get traded and just understanding the business of basketball, it doesn't faze me at all. I know what I need to do, just play and be myself."
Thompson has appeared in 22 games this season, playing a career-low 19.1 minutes per game. With the Cavs playing Kevin Love at center to help spread the floor, Thompson has struggled to find a consistent role with the team.
An encouraging sight for him was Coach Lue giving him crunch-time minutes at yesterday's close game. After the Cavs lost, Thompson said:
"It feels good, but at the end of the day, it's about matchups… Different games present different kind of matchups in the fourth quarter. Just got to be ready. I know where to be when it's time to get a stop."
Thompson is ready for whenever his name is called — whether that be a call to play in crunch-time or a call to be informed he was traded.