Tristan Thompson admits to listening to Taylor Swift songs to ease tension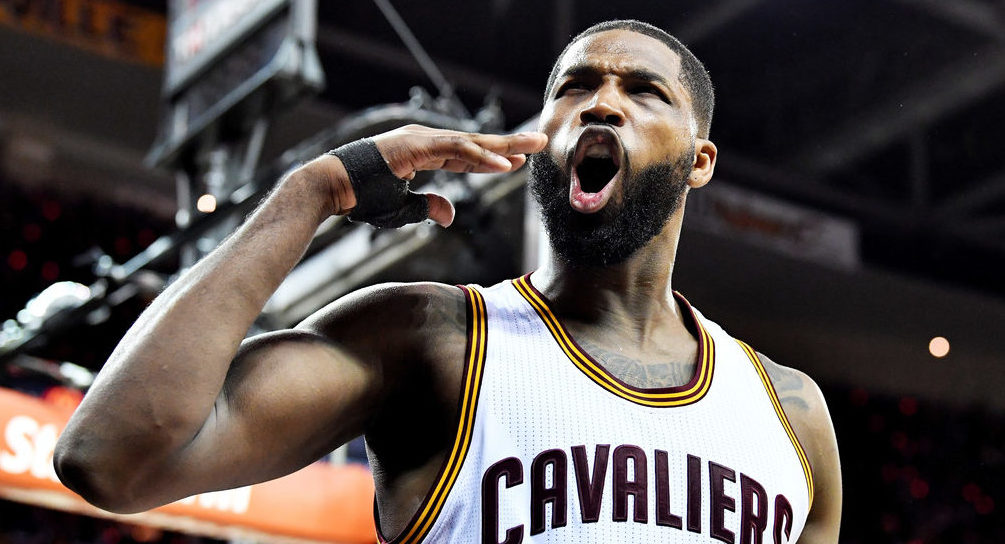 Cleveland Cavaliers center Tristan Thompson is man enough to admit that he pumps himself up before matches against the Golden State Warriors by listening to Taylor Swift. Probably that's what two Finals losses to the Warriors does to a man – to recoil and find comfort in the tracks of an artist mostly patronized by teenage girls. Look at what you made Thompson do, Warriors!
But let's not take it against Tristan Thompson. After all, to each his own.
During an appearance on MTV's Total Request Live on Thursday, the Cavs big man said that he digs Taylor Swift songs, especially prior to showdowns with Golden State.
.@RealTristan13 clearly gets hyped to @taylorswift13's "Shake It Off" & "Bad Blood" #TRL pic.twitter.com/gACbSRKoOr

— TRL (@TRL) October 26, 2017
"Yes, I definitely listen to Taylor Swift."

"I like to be relaxed. I like to be relaxed before the game. I love hip-hop and rap to get me going, but I've got to be able to calm myself down, and all the anxiety and all the stress. I've got to be able to relax."
While most other athletes will listen to a more hardcore type of music to get their adrenaline up before high-profile games, Thompson is the rare breed that would opt to lend his ears to softer stuff. Thompson's not the first NBA player to fall in love with Swift, however.