Tristan Thompson injures calf in loss to Pacers, will undergo further evaluation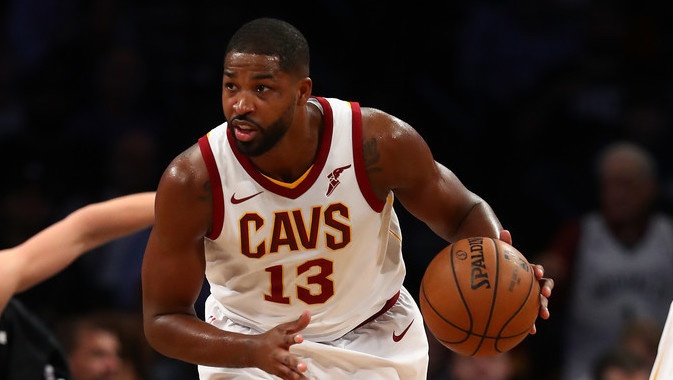 During the second quarter of Wednesday night's 124-107 loss to the Indiana Pacers, Cleveland Cavaliers center Tristan Thompson suffered a non-contact injury to his calf.
Thompson, who finished with two points and seven rebounds, lunged for the ball on a Pacers inbound attempt. The 6-foot-10 big man immediately winced in pain. Seeing that his teammate was in obvious pain, J.R. Smith intentionally fouled an Indiana player. Thompson then made his way to the Cavs' bench.
Tristan Thompson is walking in apparent pain to the Cavs' bench. Could be a charlie horse or something worse

— Joe Vardon (@joevardon) November 2, 2017
After a quick evaluation from Cavs team physician Steve Spiro, Tristan Thompson was sent to the locker room on crutches for further testing.
Thompson did not return to play as a result of his injury, which the Cavs are calling a "left calf strain." Jae Crowder started the second half in his place. Cavs head coach Tyronn Lue stated that Thompson will undergo further evaluation on Thursday.
Ty Lue says Tristan Thompson has a strained calf. Will be evaluated tomorrow. #Cavs

— Nikki Goel (@NikkiGoelCavs) November 2, 2017
The Cavs, now losers of four straight games, will look to get back into the win column on Friday night, when they travel to the nation's capital for a meeting with the Washington Wizards. Tip-off is scheduled for 7:00 p.m. EST with ESPN and Fox Sports Ohio having live broadcast coverage.