Cavs tell Larry Nance Jr. he's a 'foundational piece' (Report)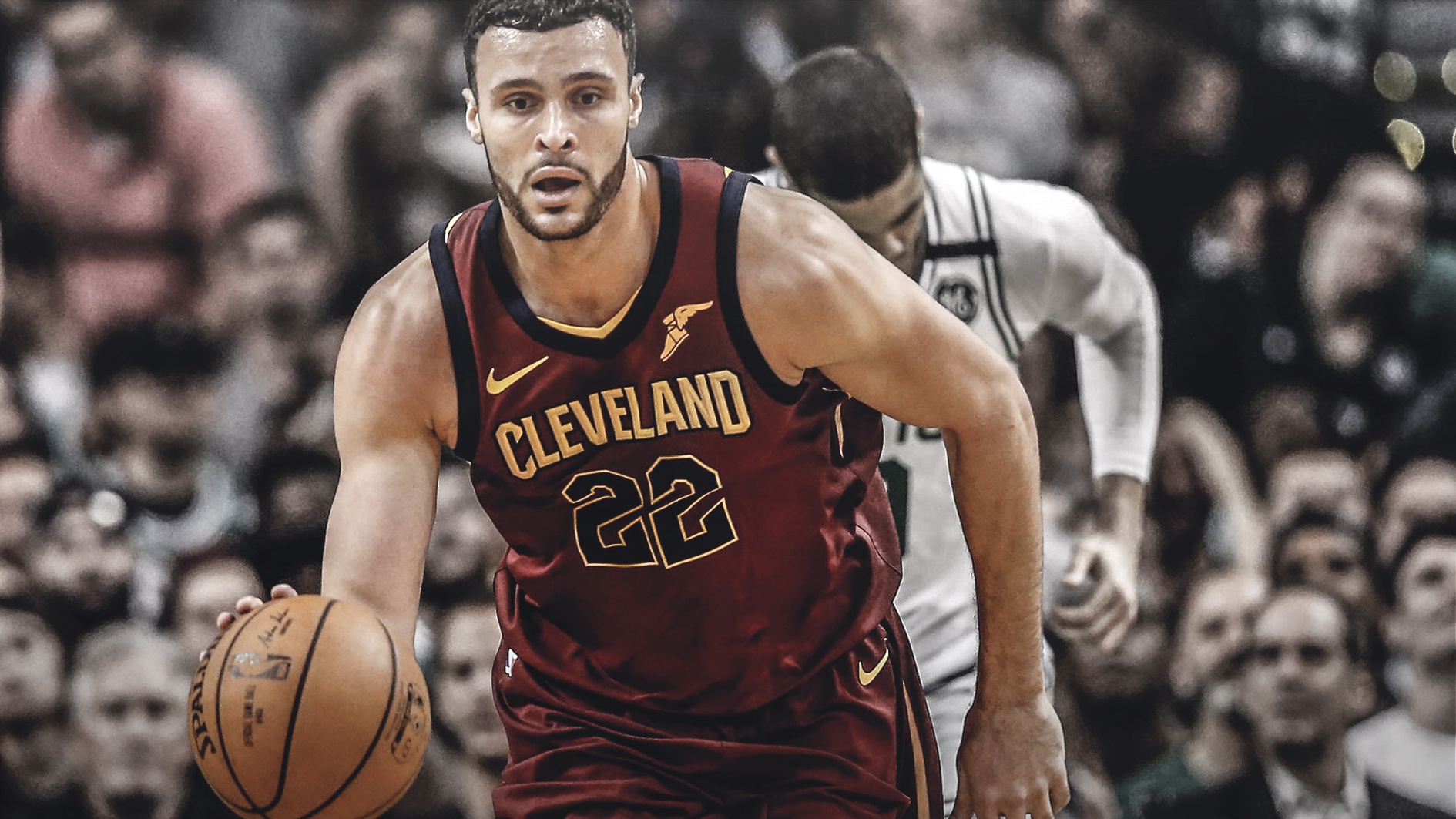 Larry Nance Jr. is entering the final year of his rookie contract and it sounds like the Cleveland Cavaliers are interested in offering him an extension. The Cavs can begin negotiating with Nance, who will make roughly $2.3 million next season, on July 1.
According to a report from Joe Vardon of Cleveland.com, there is "a ton" of interest on both sides to discuss an extension.
"The Cavs have expressed to Nance that they view him as a foundational piece."
By most accounts, Nance Jr. was an excellent addition to the Cavs' rotation. He was an ever-present force, especially on the glass and defensive end of the floor. It's safe to say that most fans of the team would like to see him wearing wine and gold for years to come.
As most hoops fans know, Nance Jr., now 25 years of age, is the son of former Cavaliers great and NBA legend Larry Nance Sr. Jr. grew up in Northeast Ohio where he attended Revere High School. The 6-foot-10 rebounding machine then made his way to the University of Wyoming for collegiate play.
The Cavs traded for Nance at this season's trade deadline, sending a No. 1 pick to the Los Angeles Lakers to acquire him and Jordan Clarkson. He was elated to learn that he'd be suiting up for his hometown team. In fact, there were some reports that said he shed a few tears.
Nance Jr. made 24 appearances with the Cavs during the regular season, averaging 8.9 points on 55.0 percent shooting from the field, 7.0 rebounds, 1.0 assist, 1.2 steals, and just under one block (0.8) in 20.8 minutes per game.
Via Joe Vardon of Cleveland.com:
Nance has played three seasons, and the Cavs can offer him a four-year extension to the final year of his existing contract. Technically, the first year of the extension could be worth about $25 million — a max salary — but that's not the number Nance will reach.

Inking Nance to an extension isn't a pressing matter — the Cavs will want to see what happens with (LeBron) James and what other roster reshaping moves develop before they turn their attention to him, sources said. If they never reach an agreement, the Cavs would still have Nance's rights and could make him a restricted free agent in the summer of 2019.
Whether or not the Cavs will be able to land an extension with Nance Jr. remains to be seen. Be sure to keep your browsers locked on Cavs Nation for more updates on this topic as they become available.