Cavs reportedly 'extremely disappointed' with J.R. Smith all season long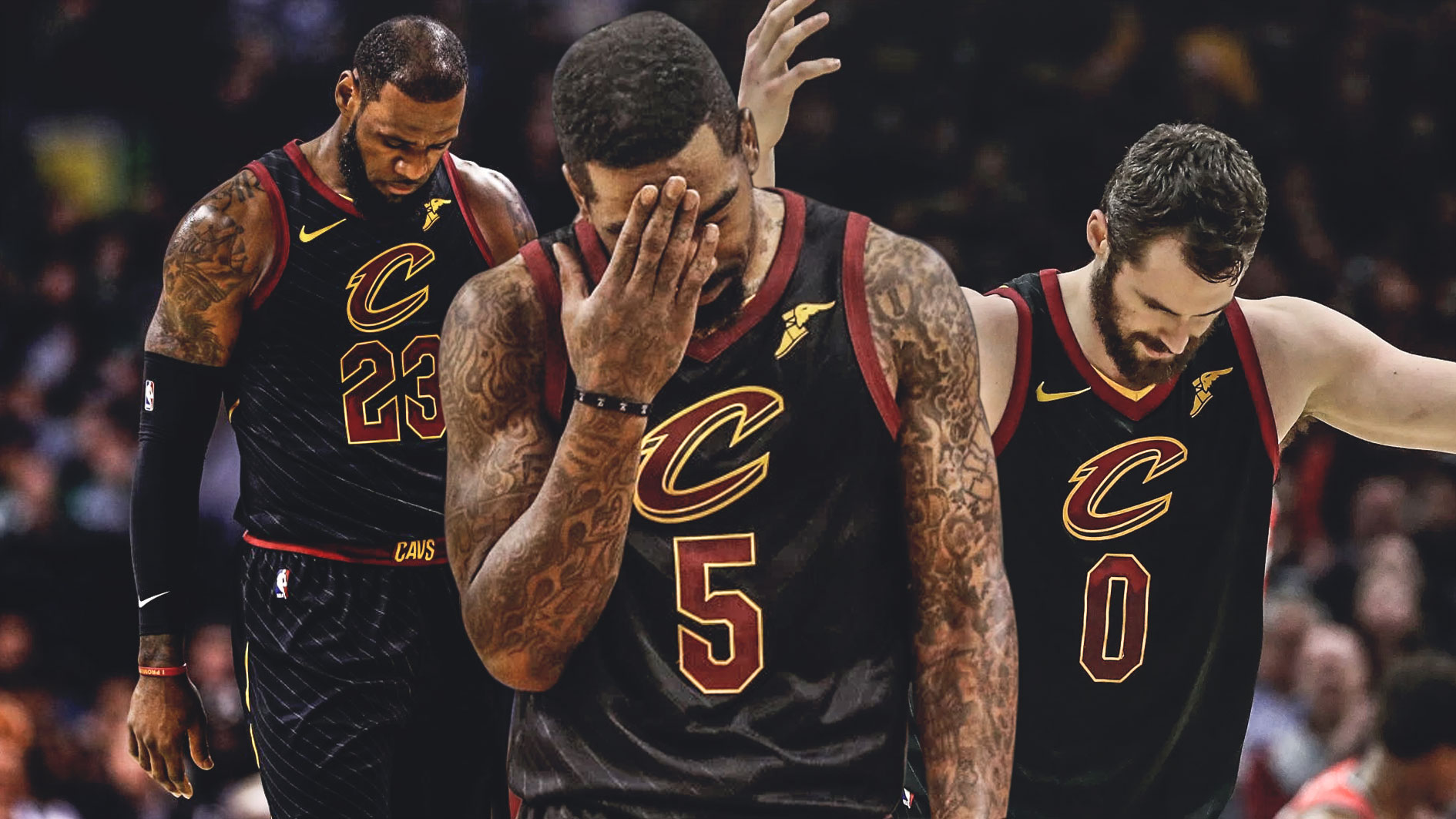 J.R. Smith's late-game blunder in Game 1 of the NBA Finals is only one of the many curious mistakes that he's made since putting on a Cleveland Cavaliers uniform, yet this one might just be the one straw that broke the camel's back.
Smith managed to get an offensive rebound after a George Hill free-throw miss and dribbled out the clock with the score tied at 107, instead of attempting to put it back in the basket or make any sort of offensive play.
ESPN's Brian Windhorst noted that this isn't the only time in which the team has been frustrated with the veteran marksman.
"The Cavs have been extremely disappointed with J.R. all season," said Windhorst, who was a guest in Zach Lowe's The Lowe Post podcast. "They feel like some of the good habits that he developed a couple of years ago when they gave him that contract have gone away. He's been all over the place this year, he's had some miserable moments this season and he's had some games in the playoffs where he's been absolutely a ghost. So there is that frustration within the team with J.R. for a long time now."
The Cavs shooting guard claimed to have been aware of the situation, despite his actions saying otherwise — something that didn't sit well with Windhorst.
"That was not a great decision by him," said Windhorst of Smith's post-game denial after his gaffe. "Clearly he thought the Cavs were ahead, and if you watch the video you can see that he said — well, I can't prove that he said it, but it certainly looks to me — he said 'I thought we were up'. Matter of fact, when LeBron screams at him and the buzzer sounds — he initially looks at LeBron and doesn't know why LeBron is upset and then he looks at the score, and then he looks at LeBron and says 'I thought we were up.'"
Smith's post-game comments are certainly a bail out from making himself look unprepared or not focused in the game, but his denial actually backfires and creates an even bigger backlash, making fans that much angrier that he couldn't own up to a play which potentially costed the team a lead in this NBA Finals.