Stephen Jackson questions LeBron James' heart, not his hand in NBA Finals rant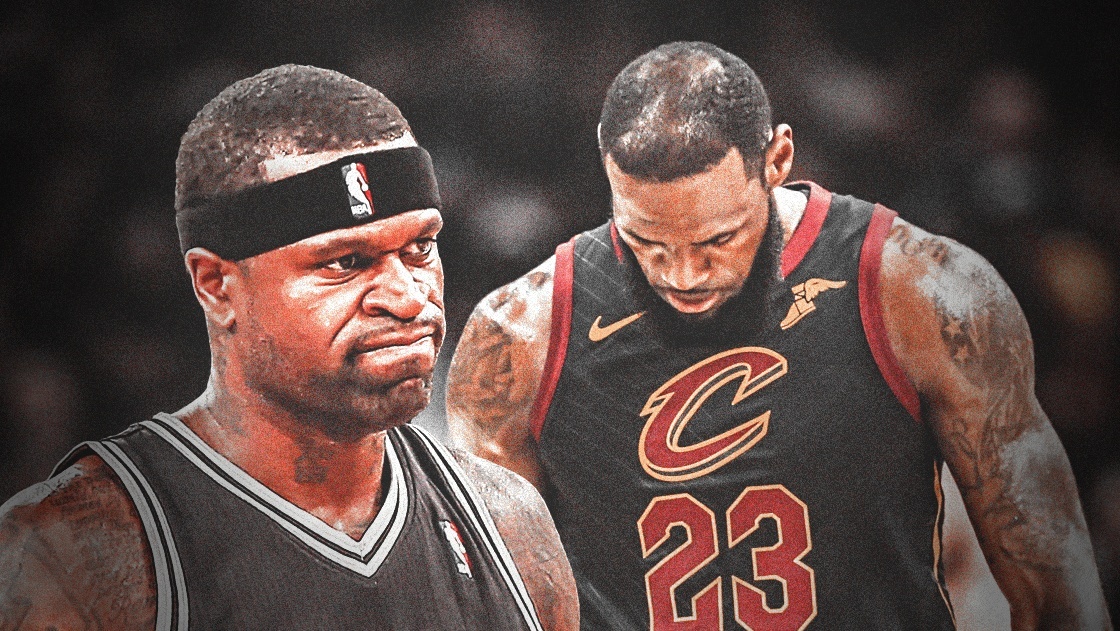 Former NBA player Stephen Jackson went in on LeBron James after a convincing loss to the Golden State Warriors in the NBA Finals, questioning his heart, not his hand throughout the series.
Jackson appeared on Fox Sports 1, speaking his heart out on this fourth Cavs-Warriors iteration, having much more to say and even prompting that he "quit" after Game 1 of the series, later bringing up the narrative of a self-inflicted hand injury he sustained after punching a whiteboard following a demoralizing Game 1.
"I think his heart was questioned," Jackson said. "I don't know if he punched his heart against the white board. Because at times it looked like his heart was hurting."

"He wasn't competing, wasn't giving the same energy we see from LeBron." "I just think it was too late to come out with. The series was over. If you hurt your hand, just say you hurt it. Don't bring it up to try to make it the topic from getting swept."
Stephen Jackson laying down the damn truth about LeBron James in the 2018 NBA Finals…… pic.twitter.com/QgnEs67MfS

— Bruce Blitz (@BruceBlitz) June 13, 2018
Jackson concluded his passionate rant by detailing the mental aspect of a flattening Game 1, as George Hill missed the back end of a two-shot-foul opportunity and J.R. Smith consequently walked the ball out to the 3-point line following an offensive rebound, unaware of the score and sending the game to overtime.
James was seen utterly frustrated during a video of the pre-OT huddle, hands in his head, later questioning coach Tyronn Lue if he knew they had one timeout remaining.
"That took a lot out of him," Jackson said of Game 1. "He quit. He knew he was playing against a better team. After Game 1, he knew he was beat. Point blank, bruh. It had nothing to do with his hand.

"They got swept. 4-0. Take it like a man. Go home, bruh. Do not make that as an excuse, y'all got swept."
The "leak" of information came at such a particular time, that it looks like a premeditated excuse for a sweep in The Finals at this point of his career, especially given that the two reporters who first broke the news (ESPN's Dave McMenamin and Brian Windhorst) said James didn't want this to become an excuse for his performance.
Jackson is surely not buying into it or cutting The King any slack for his injury, questioning his heart, rather than the health of his hand.