Skip Bayless throws shade, as always, on LeBron James despite win and clutch three vs. Knicks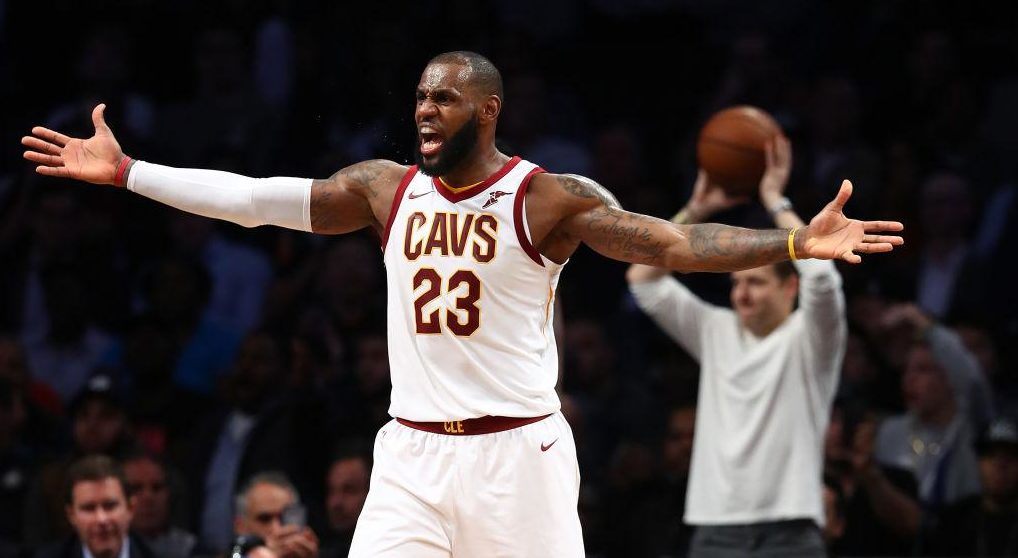 Over the years, Skip Bayless has proven time and time again that he is not a fan of LeBron James. To be fair to him, he may be expecting a lot from the Cleveland Cavaliers star forward, however, there have been instances as well where the FS1 analyst tends to nit-pick, and even find a way to just discredit James.
Such was the case on Monday night following the huge come-from-behind victory of the Cavs on the road against the New York Knicks. Despite James dropping assists to open teammates, and hitting a clutch 3-pointer to give his team the lead with less than two minutes on the clock, Bayless tweeted his thoughts about the home team choking, rather than James' contributions.
Cavs saved LeBron with 3-point salvo in the fourth quarter, led by Kyle Korver, aided by 3 late missed free throws by Porzingis. Cavs scored 13 in 2nd q, 23 in 3rd, 43 in 4th – came from 23 down to win. Knicks gagged.

— Skip Bayless (@RealSkipBayless) November 14, 2017
He also cited Kristaps Porzingis missing free throws, and The King's teammates' hot shooting late in the game as things that aided his team to pull off the win on the night.
Down by as many as 23 points, and 15 entering the fourth quarter, the Cavaliers' second unit slowly trimmed down the lead until James re-entered the game with less than seven minutes left. They finally got the lead back with James' step-back 3-pointer, and never relinquished it until the final buzzer.
While Bayless is expected to continue with his ways with the three-time champion, his comments could also fire up James further, and continue to play better in the future. Despite the Cavs' slow start this season, they now appear to be finding their stride, and have won back-to-back games.
Their victory on Monday could also be the morale-booster they need to string a few more wins together and put their early struggles behind them.