Skip Bayless calls out LeBron James for chugging water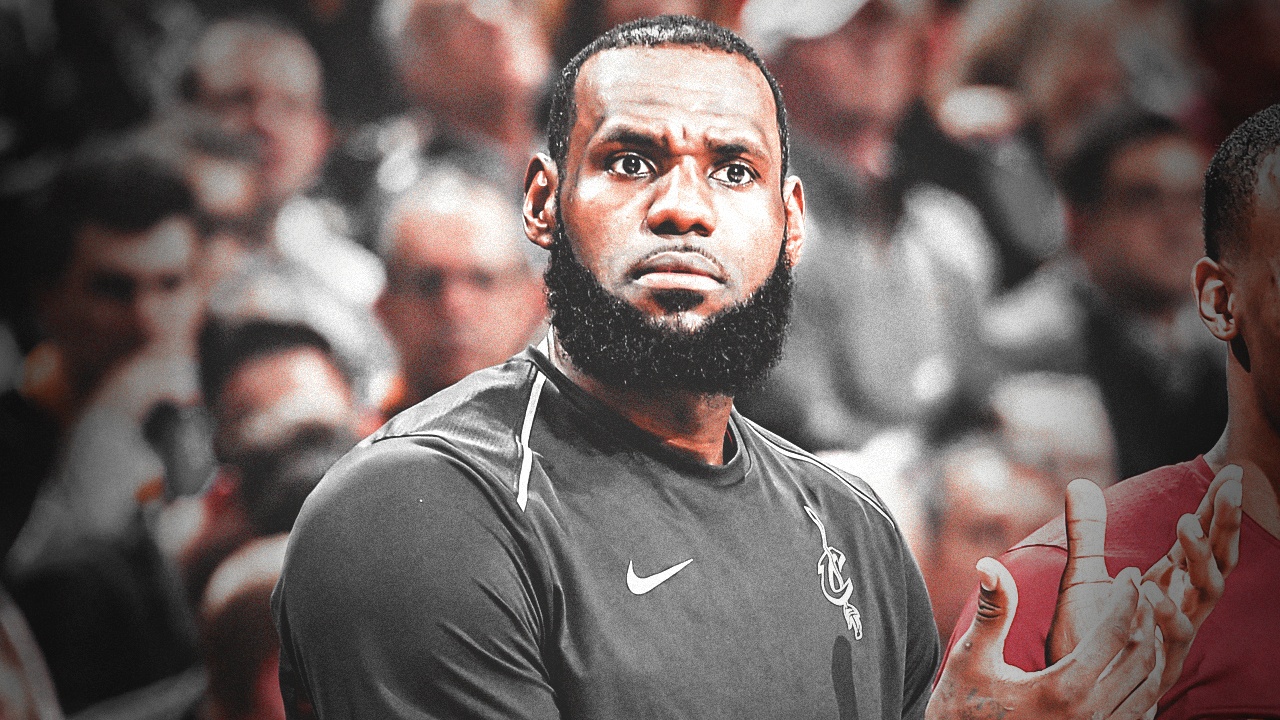 Skip Bayless has always found some weird mountains to plant his flag on, and he was back at it again on Wednesday night, eyeing his usual target who just so happens to play for the Cavs.
LeBron James looked tired during Game 5, especially during the third and fourth quarters, but he still was the best player on the court all night for the Cleveland Cavaliers.
After the game coach, Tyronn Lue discussed the matter and agreed that he thought James was a bit tired, but didn't think it was a concern going forward.
Skip Bayless, however, does believe it's a problem, and also has a problem that James was caught drinking a bottle of water at the scorer's table.
Near the end of Game 5, James was seen drinking a bottle of water while waiting to check into the game.
I wonder if LeBron is sick. He's got the double taped water bottle… pic.twitter.com/tkriUNY3PW

— BBALLBREAKDOWN (@bballbreakdown) May 24, 2018
Bayless, who has had no issue roasting LeBron James over the years for no apparent reason, took to Twitter and said how pathetic it was that he was drinking the water, and it was all a set up as an excuse later.
This is just pathetic, LeBron is sitting on the scorer's table chugging water trying to show the gullible Wintesses he's "dehydrated." Next, we'll hear he's suffering from Chronic Fatigue Syndrome. Unreal.

— Skip Bayless (@RealSkipBayless) May 24, 2018
Over the years there have been some weird takes that have come out of the mouth of Skip, but this is really an odd one.
A guy who played every regular season basketball game, and has already played 16 postseason games is thirsty and wants some water, how dare he?
Bayless could bash on some of James teammates for not providing support to help him out, or the coaching tactics of Tyronn Lue. That's not Bayless fashion though, he always needs to be bashing The King.