Shaquille O'Neal doesn't think LeBron James should chase rings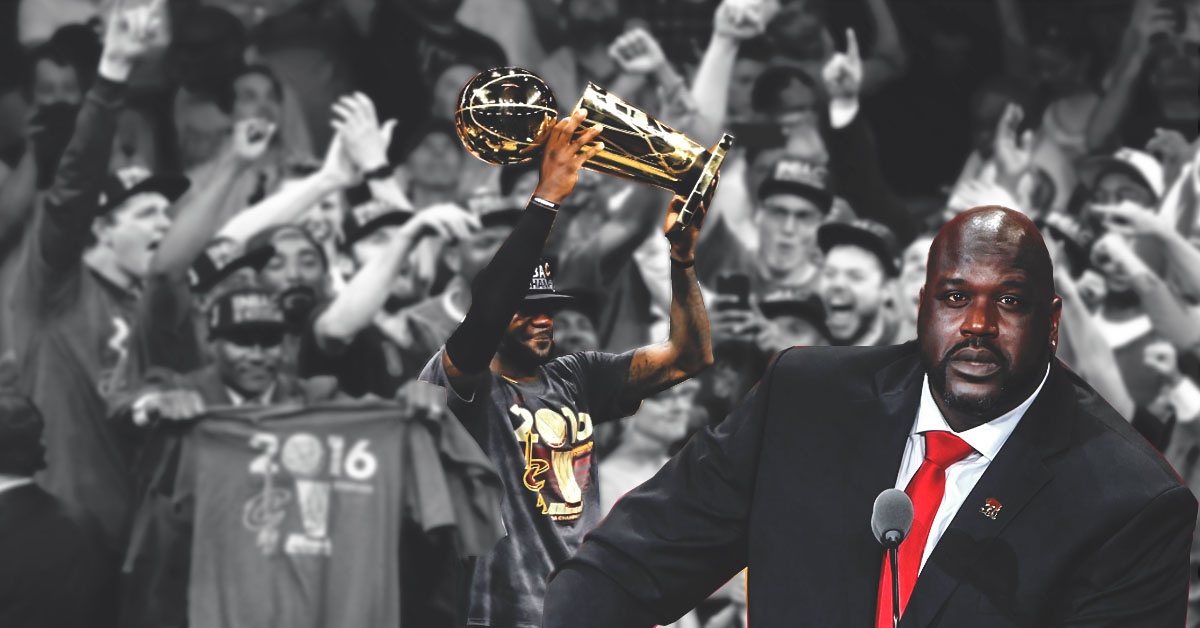 LeBron James has a big summer coming up and there are going to be a lot of factors that will weigh on his decision on where he wants to play. Shaquille O'Neal who was once James' teammate has one word of advice — don't go chasing rings.
In an interview with Ian Begley of ESPN,  O'Neal talked about how he had some regrets at the end of his career, making a couple of quick stops trying to get one last win.
"Somebody told me a long time ago — they said your book is already set [before the later stages of your career]," Shaq said, per ESPN. "You can add index pages toward the end, but your book is already set. So LeBron's book is already set. He done already passed up legends; he done already made his mark — he has three rings. His mentality now is probably: I want to get four before [Golden State Warriors guard] Steph [Curry] does. That's probably his mentality now. But if I was him, I wouldn't be trying to get four, five and six because it ain't going to matter. It's just something else to talk about, something else to add to the pages. He's a legend, talked about as who is the best between he and Michael Jordan, so he's set."
O'Neal has a good point. In 25 years or so, will people lose their mind if James won a certain number of championships? Would it really matter? Or would it be better for James to enjoy his last few years, and ride out to the sunset on the same team?
James has said that family is going to be an important factor in his decision, but there is no question that trying to win at least one more title is also going to be important. James has a big decision to make this summer and his options are almost endless.